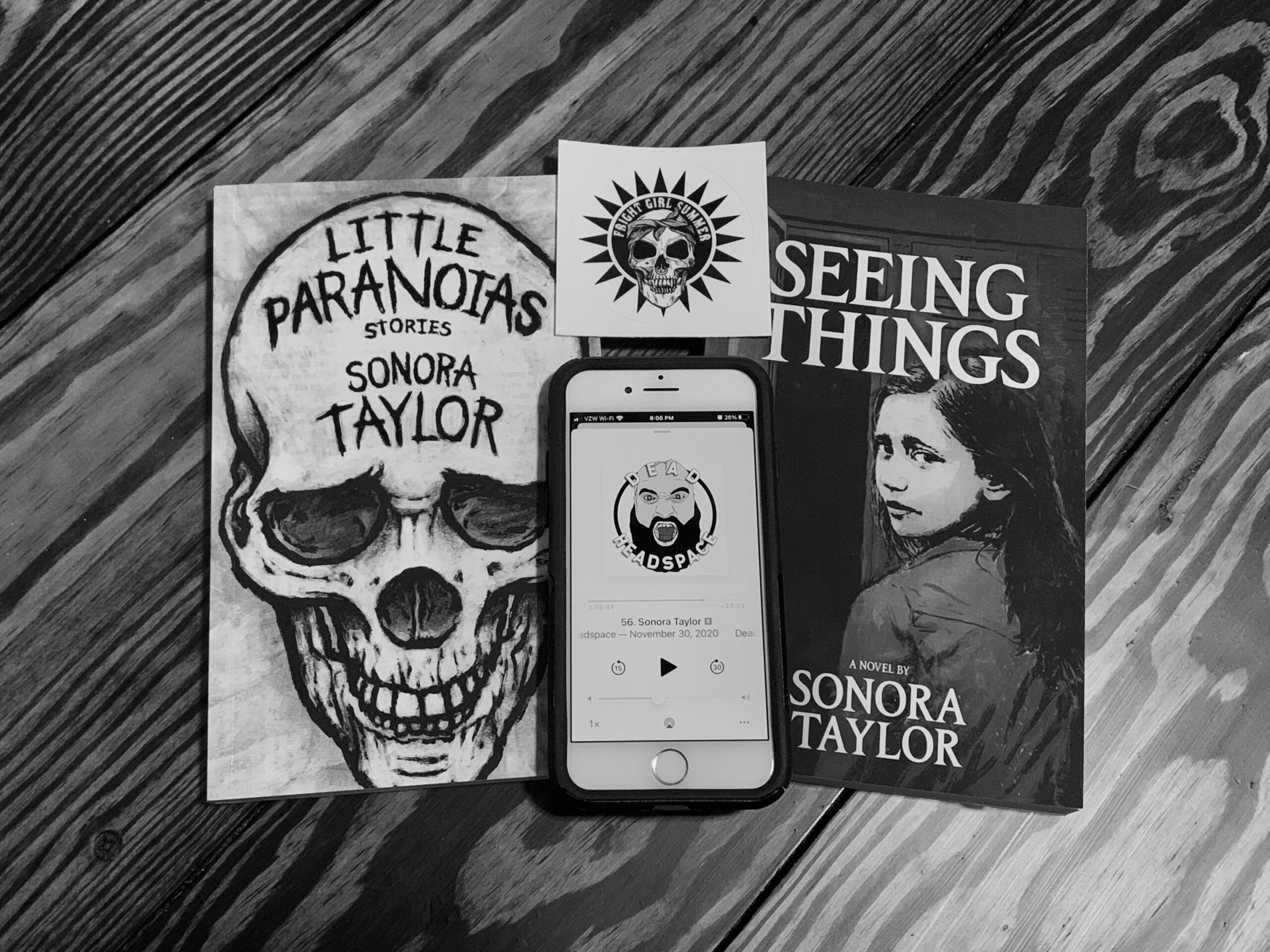 Would you be interested in a conversation about beer, books, and empathy? If so, you gotta check out this episode of Dead Headspace featuring Sonora Taylor!
Let's dive in!
Back in October, I went WAY out of my comfort zone and joined Patrick R. McDonough and Brennan LaFaro on the Dead Headspace podcast to chat with Hunter Shea.
A couple of weeks ago, I was asked to join again! That episode, with the incredible Sonora Taylor, went live last week. Have you given it a listen yet?
On this episode, we talked about many things! From chatting about Sonora's writing career and Fright Girl Summer and Fright Girl Autumn, to trigger warnings, and anxiety.
Click below to give the episode a listen!
Subscribe Today!
The Dead Headspace podcast is available on all your favorite podcast platforms. Subscribe today and make sure to follow them on Twitter!
---
Related Reading: