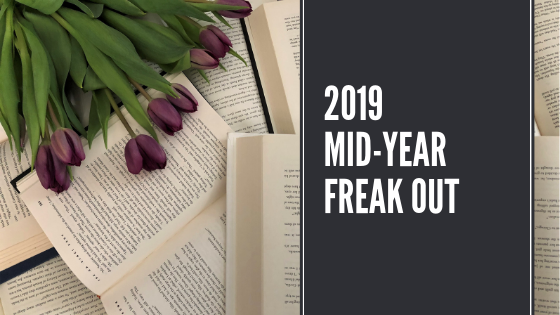 I cannot believe how quickly this year is flying by! It seems like we were trudging through the winter weather, then BAM– Summer hit.
Per usual, I'm so excited to take part in this book tag to look back on what my year of reading has been like so far.
If you'd like to check out my posts for previous years, feel free to click below:
This tag was originally co-created by IsThatChami and Earl Grey Books.
Let's dive in!
Mid-Year Freak Out 2019
Feel free to click the links to read my reviews of the books if I have already read them, or check out their Goodreads listing if I haven't.
1. The best book you've read this year?
This has been an amazing year so far! I've read 37 five-star reads as of June 24th! Ah, to pick just one…  I would have to say that my favorite of the year so far has been Into The Drowning Deep by Mira Grant. This novel was a heart-pounding, spine-tingling tale of horror set in a remote area of the sea far beyond the reach of fast-acting rescue. I mean… A book about violent creatures of the sea that are rumored to be mermaids? I LOVED it!
2. The best sequel you've read in 2019?
Mind Me, Milady by Anne Rothman-Hicks and Kenneth Hicks! This is another crime thriller that will keep you anxiously waiting as the conclusion of the case draws near. I'm a total sucker for their work!
3. New release you haven't read yet, but want to.
A Nearly Normal Family by M.T. Edvardsson. I snagged this from BOTM but haven't yet had time to read it. Hopefully I'll get to it soon!
4. Most anticipated release for the second half of the year?
On August 13th, Chase Darkness with Me: How One True-Crime Writer Started Solving Murders by Billy Jensen will be released. I've had this one pre-ordered for awhile now, so I cannot wait for release day!
5. Biggest disappointment?
Definitely Alice In Wonderland. I finally got around to reading this classic and I could not stand Alice!
6. Biggest Surprise?
I knew I was going to enjoy this book… But I had no idea how hard it was going to hit me. I read this at the perfect time. Stay Sexy & Don't Get Murdered is an awe-inspiring read that is packed with wonderful self-help tips and brutally honest stories that any reader can connect with. I highly recommend it!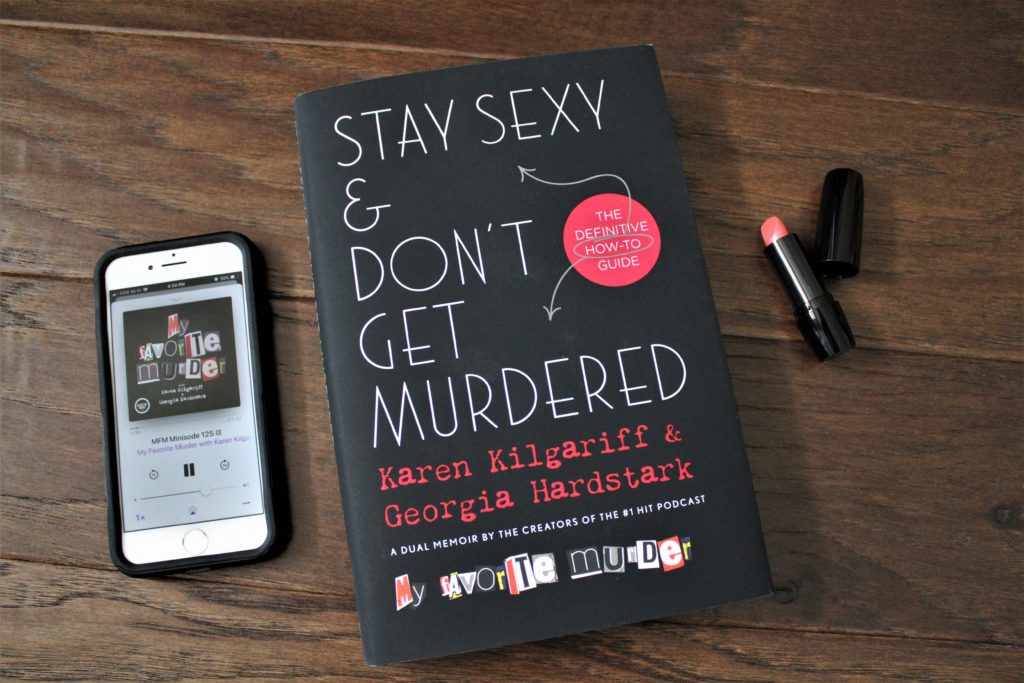 7. Favorite new to you or debut author?
This year, I was so happy to stumble across debut author, Glendy Vanderah! Her novel, Where The Forest Meets The Stars was a wonderfully heartwarming tale about the challenges that life throws our way, but how the power of love can heal all.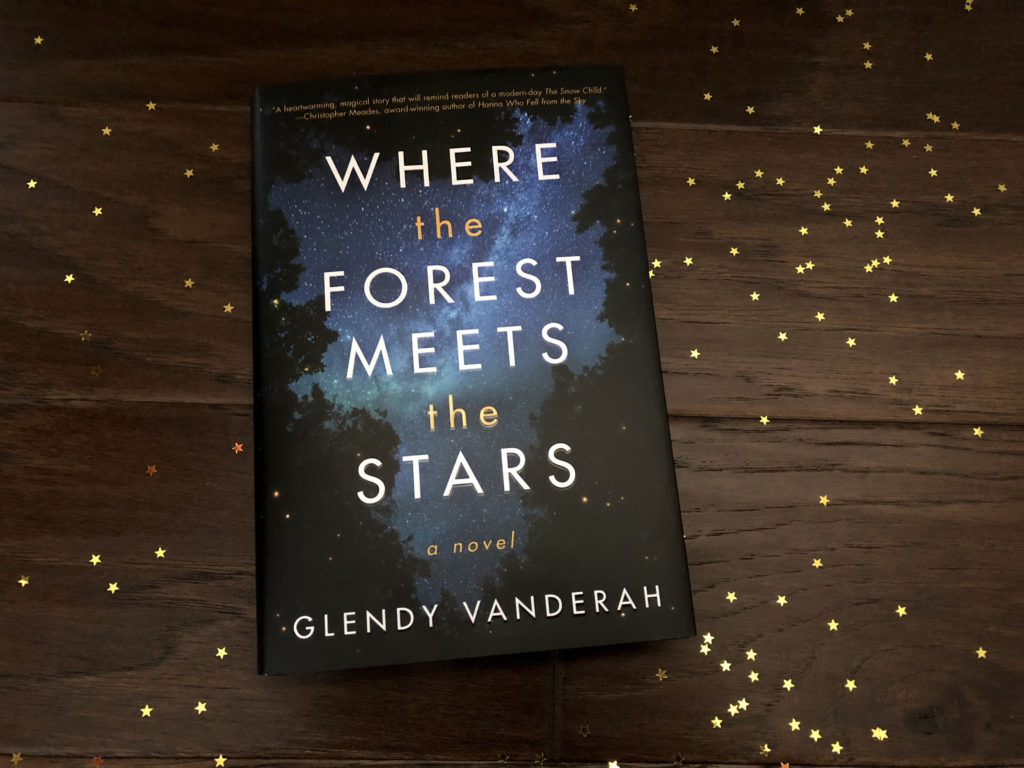 8. Newest fictional crush?
I don't crush on fictional characters.
9. Newest favorite character?
Luke from Cubicleland by Rook Winters. Luke is a guy who just wants to do what he can in order to be a great employee so he can move up in his career. He is upbeat, friendly, willing to take on extra work and work long hours without hesitation. He even brings doughnuts to each of the Monday morning stand-ups! Luke finds himself in quite a pickle one day, which is the event that the book centers around.
10. Book that made you cry?
The ending of The Music Shop by Rachel Joyce made me a bit teary!
11. Book that made you happy?
The Outsider by Stephen King. I finally got around to reading this one and I LOVED it! I lost sleep over this one, so needless to say, it spooked me pretty good!
12. Favorite book to film adaptation?
Pet Sematary. It took me until 2019 to FINALLY read the novel by Stephen King and check out the original film adaptation. Click below to check out my reviews of each!
13. Favorite post you have done this year?
Last year, I said that my favorite post was Honest Review Requests Gone Wrong. On the flip-side, this year my favorite post so far is the beginning of a new series, Honest Review Requests Done Right!
14. Most beautiful book you have bought this year?
Definitely The Winter of the Witch (Winternight Trilogy #3) by Katherine Arden. I snagged a copy of this when the author visited a local bookshop! Check out my post about that event here!
15. What books do you need to read by the end of the year?
Oh gosh, per usual, my answer here is "so many"…. I have a bunch of honest review requests that I still I have to get to. I'm also hoping to read through more of the books I was gifted so I can see if they're staying, or heading to a second hand shop.
Wrapping things up:
2019 has been an awesome reading year so far.
2019 has been even more busy than 2018 and with how much I have on my plate, I'm really happy with what I've been able to read so far!
I tag anyone that hasn't yet been tagged but would like to participate!
Thanks for reading!
If you've completed this tag, I'd love to read your answers! If not, I'd love to hear about your favorite books so far this year in the comments below!