April brought a lot of changes, both great changes as well as some unfortunate ones that had been in the works, but got sped up due to unforseen circumstances.
The very short story is simply that I needed to pull back, excusing myself from various partnerships and responsibilities.
Why? Well, there's good news there!
After four years of trying, complete with one major endometreosis surgery and six failed infertility treatments… after I quit my last job and started a new one, my body was finally able to get out of survival mode. The first cycle outside of my previous job was the cycle that worked for us the good old natural way!
I'm so excited to share that Alex and I are finally expecting! Baby Metcalf will be arriving in October!
I'm so relieved that things are going well now that I've made it to the second trimester. Lemme tell you, I was not having a great time in that first trimester. But I'm finally focusing on myself and my wellbeing above all else. Managing my stress is one huge part of that.
Things may get a little quite around here from time to time, but I'm planning to keep reading and reviewing as I can. Though I am closed to new requests at this time until further notice.
Now, let's dive in to the rest of my recap!
My April Recap
Reading:
Other Posts:
In the community:
The amazing Alma Katsu added my book selfie to her newsletter! Look at all of those fun photos in the collage! I'm so glad to see that the book launch for her latest book, Red London, is going well!
Later on in the month, Steve Stred also shared my book selfie in social posts for his book launch for Churn the Soil!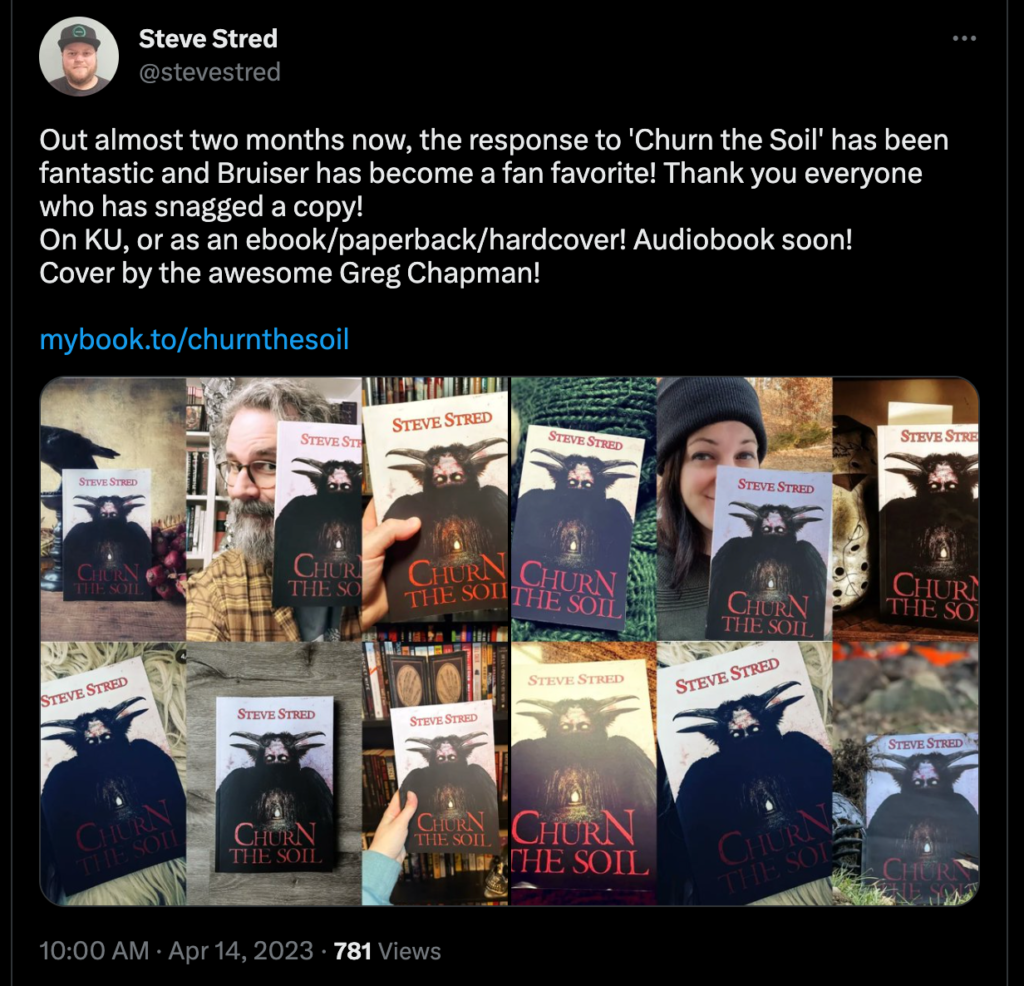 I also had a blast celebrating Michael Clark (yet again!) for the release of Hell on High! A must-read if you haven't picked it up yet!
Monthly bookish-related haul:
The first three books I snagged this month included:
Every Woman Knows This by Laurel Hightower
The Once Yellow House by Gemma Amor
The Marigold by Andrew F. Sullivan
I also acquired the following books thanks to the amazing publishers that sent them over:
The Cellar Door Issues #2: Forbidden Magic edited by Aric Sundquist
101 Horror Books To Read Before You're Murdered by Sadie Hartmann
Lastly, I acquired the following books that were signed by the author:
It Looks Like Dad by J. Krawczyk
LingHun by Ai Jiang
This One's Gonna Hurt by Cody J. Thompson
Bone Saw Serenade by Cody J. Thompson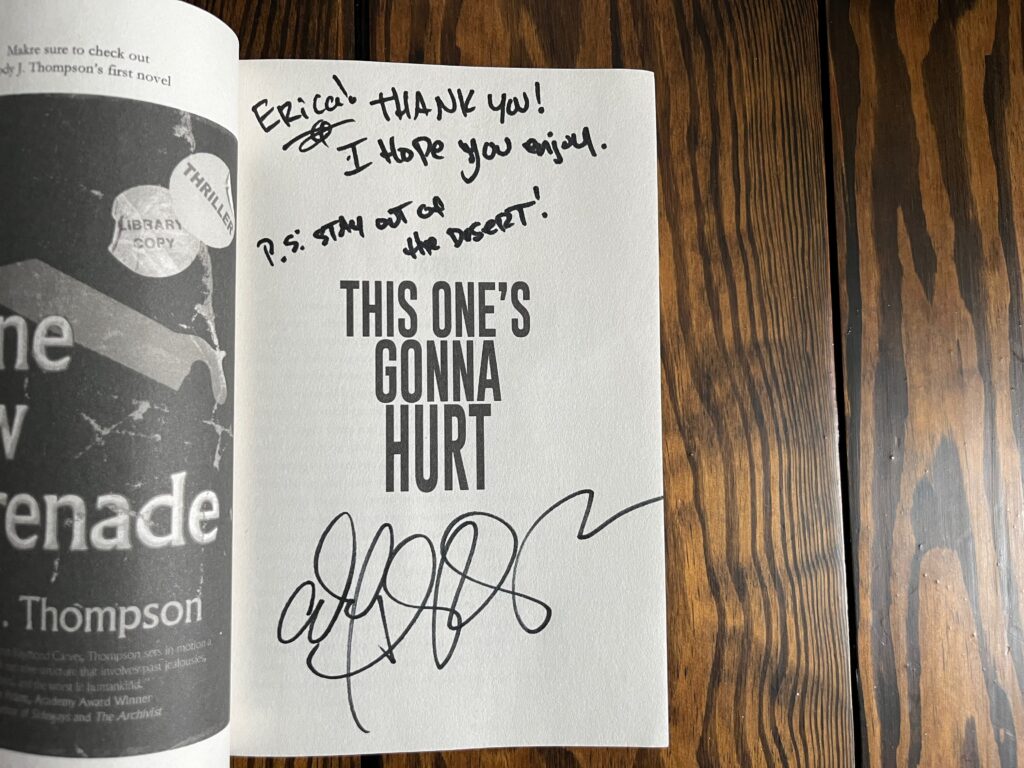 My favorite book photo this month:
Thanks for reading!