March was another doozy, health and work wise.
The IUI process is kicking my butt. The hormones I'm taking/injecting are no joke… They cause some major dizziness, nausea, vertigo, and gnarly sudden splitting headaches. They also have caused some cystic acne that I have never experienced before. One pimple had me rushing to the dermatologist to have it checked out as it was the size of a half dollar poking out of the middle of my forehead! Luckuly my boss let me work from home that week while it healed…
Our first round of IUI was unsuccessful, so we're hopeful for round two!
On a brighter note, I FINALLY got a massage for the first time in 5+ years and it was incredible. The massage therapist was recommended to me from one of my coworkers and I cannot wait to go back. Now that I have graduated from physical therapy, and I'm not spending $50 a week, I'm so excited that I can budget massages in.
I was also featured in an article that my work put out. If you'd like to read my little testimonial, click here!
Toward the end of the month, we had a friend from Illinois come out! It was SO great to see him and officially have our first house guest since we bought the house! I unfortunately missed out on the day trips the guys took as I was ill with the meds, but I got plenty of time with them when they were hanging around the house!
Then to wrap up the month, we finally had some nice weather so I put my new sticker on my car!
Let's dive in to the rest of my recap!
Monthly Musings
Reading:
Watching:
Free Guy | 2022 Comedy Film | Netflix –
This was fun! All of the jokes and pop culture references that were included were funny!
No Exit | 2022 Thriller Film | Hulu –
I absolutely loved the book that this film was to be based on, so I couldn't want to watch this! Unfortunately this one was just okay for me. It captured the overall tone of the book pretty well, but I don't think I would have liked it at all if I hadn't read the book.
Tinder Swindler | 2022 True Crime Series | Netflix –
Oh this one got my blood boiling! These poor women! Seeing his downfall was wonderful.
Worst Roommate Ever | 2022 True Crime Documentary Series | Netflix –
Alex asked if I had seen this yet. I hadn't even heard of it, but he said it looked like it was right up my alley. It sure was! These stories were so unsettling.
Inventing Anna | 2022 Drama Series | Netflix –
This was intense! I both hated and loved this. I hated the drama so much, but learning more about this case was so crazy. The actors all did an amazing job!
The Thing About Pam | 2022 True Crime Series | Hulu –
I didn't know what to think at first with this. I had listened to the podcast series and found the case so intense. But when this show started, I was thrown off by the tone of it.
Taylor Tomlinson Look At You | 2022 Stand Up Special | Netflix –
The first half had me dying laughing! The second half wasn't for me. But this is a must watch. I love how she mixes comedy with hard hitting things people need to hear.
T@gged | 2016 Thriller Seasons 1-3 | Netflix –
I got totally sucked into this one one Saturday morning. I saw Katelyn Nacon was in it and jumped to give it a go. This had some super suspenseful moments!
Taylor Tomlinson: Quarter-Life Crisis | 2020 Stand Up Special | Netflix –
This special has some of my favorite jokes! I highly recommend this one!
The Adam Project | 2022 Film | Netflix –
I loved this so much! The casting here was perfect!
Pieces of Her 2022 | Limited Series Thriller | Netflix –
This was SO good, even if the daughter's character drive me nuts. She just seemed far too immature for her age. Her behavior aligned more with a teenager than a thirty year old. Toni Collette was absolutely amazing! I love her work!
The Bunker Game | 2022 Horror Film | Shudder –
This one stars out pretty upbeat, but quite unsettling as there are natzis. When an electrical issues switches things up, it really takes a dark turn! The deaths were all unique and brutal. The overall pacing and storyline was a bit slow, but overall defiantly one to check out! And that last scene!!
Windfall | 2022 Suspense Film | Netflix –
WOW this was so good! The music throughout was incredible. The comedy level kept us laughing, but that ending was insane!
Playing:
Florence | Mobile Game | Annapurna Interactive
I saw this game on TikTok when a user on there was highlighting some stress free games. This sure hit that mark! I really needed something like this! I love games that are more storyline with little bursts of participation here and there, and the artwork was lovely. While this one took a sad turn as we followed this young girls first love, everything ended up on a high note.
Gone Home: A Story Exploration Video Game | The Fullbright Company | Nintendo Switch
This was a blast! I downloaded it late one night and finished it the next day after a two hour play through. It's s story about a girl that arrives home to see that things have not gone super well since she left for her trip. As she goes through the house, the player will look for clues. At every turn, I was expecting the worst. There were some really hard hitting scenes, but the overall storyline was great! I love simple little exploration games like this, so if you have any recommendations for others, feel free to send them my way!
Donut County | Mobile Game | Annapurna Interactive
I just had to add the game description here, it's just perfect: A story-filled physics puzzle game where you play as a hole in the ground. Go buy this game asap! I had a blast! I loved all the puzzles! This is another with a short play time, but it will keep you laughing the entire time! Make sure to check out the Trashopedia at the end of every scene!
In the bookish community:
Shana Frost gave me a wonderful shout-out in her newsletter this month:
This week, book reviewer Erica Robyn was kind enough to interview me for her blog. If you want to know a bit more about me, the characters or When Old Fires Ignite, please do read the interview. 
This month I had the chance to attend the Below Launch Party for Laurel Hightower! This was a BLAST. If you missed the event, it's on demand on the Paper Cuts YouTube account here.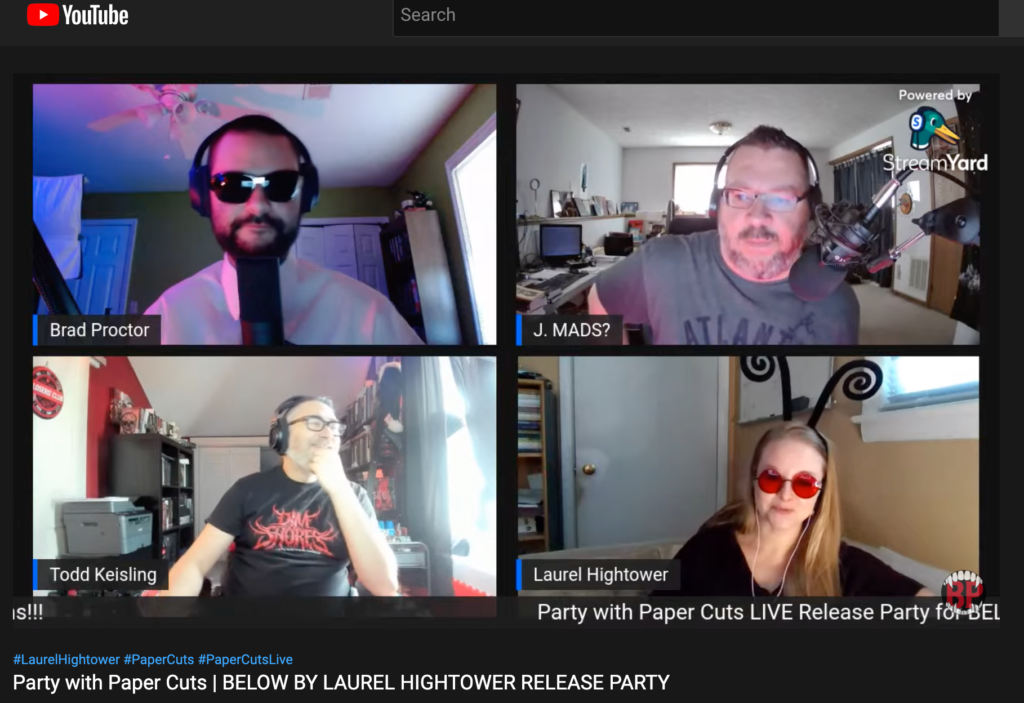 Monthly bookish related haul:
This month I snagged:
You've Lost A Lot of Blood by Eric LaRocca
Below by Laurel Hightower
Certain Dark Things by Silvia Moreno-Garcia
The Halloween Store by Ronald Kelly
The Buzzard Zone by Ronald Kelly
Hindsight by Ronald Kelly
Undertaker's Moon by Ronald Kelly
Hell Hollow by Ronald Kelly
Hunger For Death by Joshua Marsella
Sundial by Catriona Ward
SO many of these books were signed and personalized or came with a signed bookplate. I'm so darn grateful for each of these!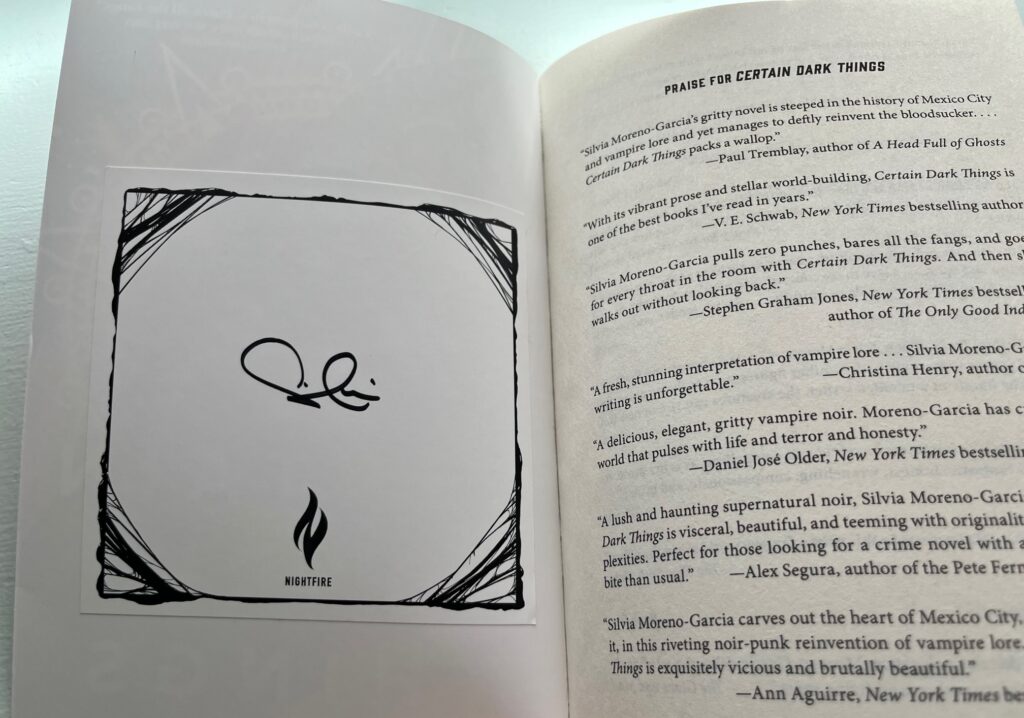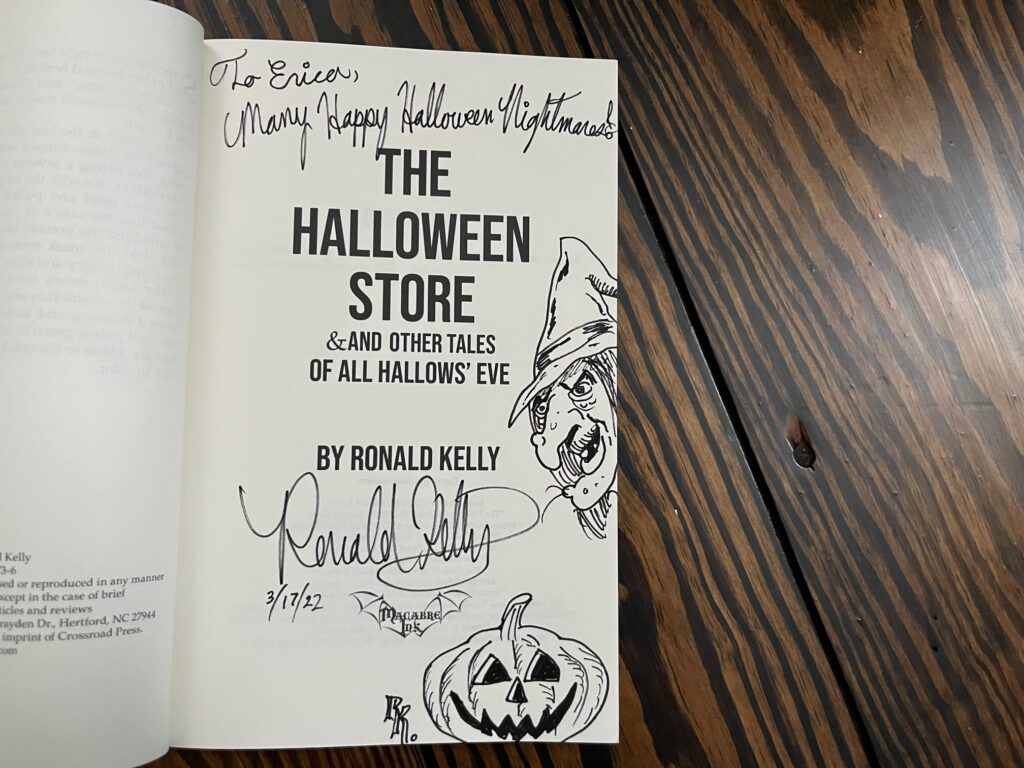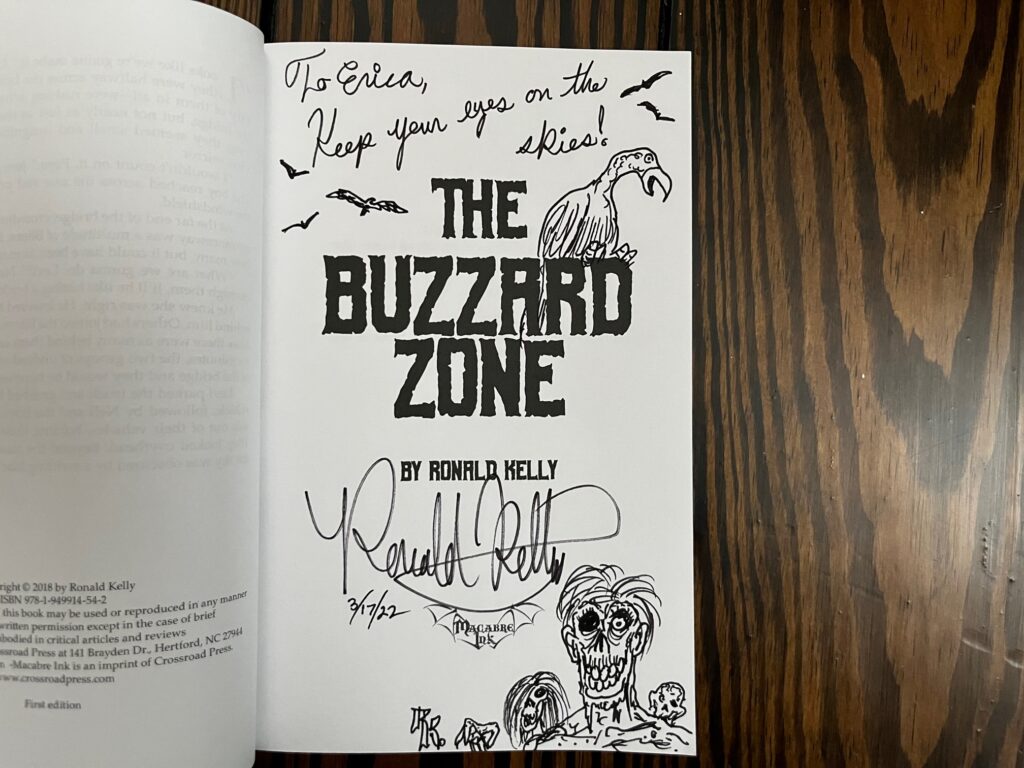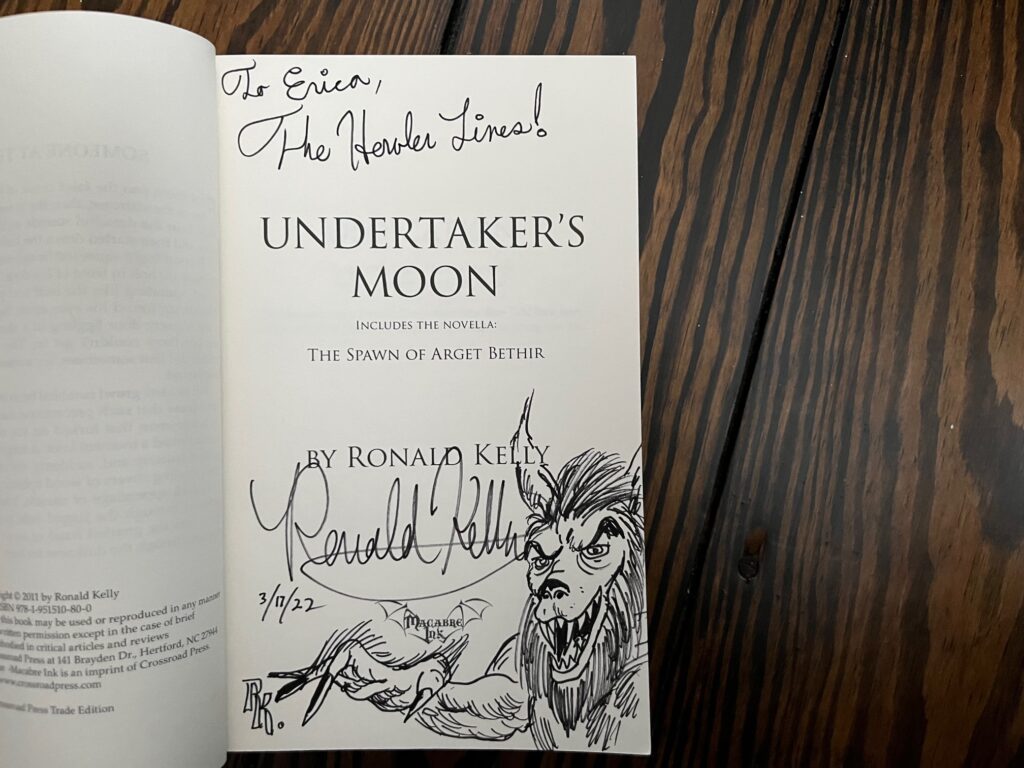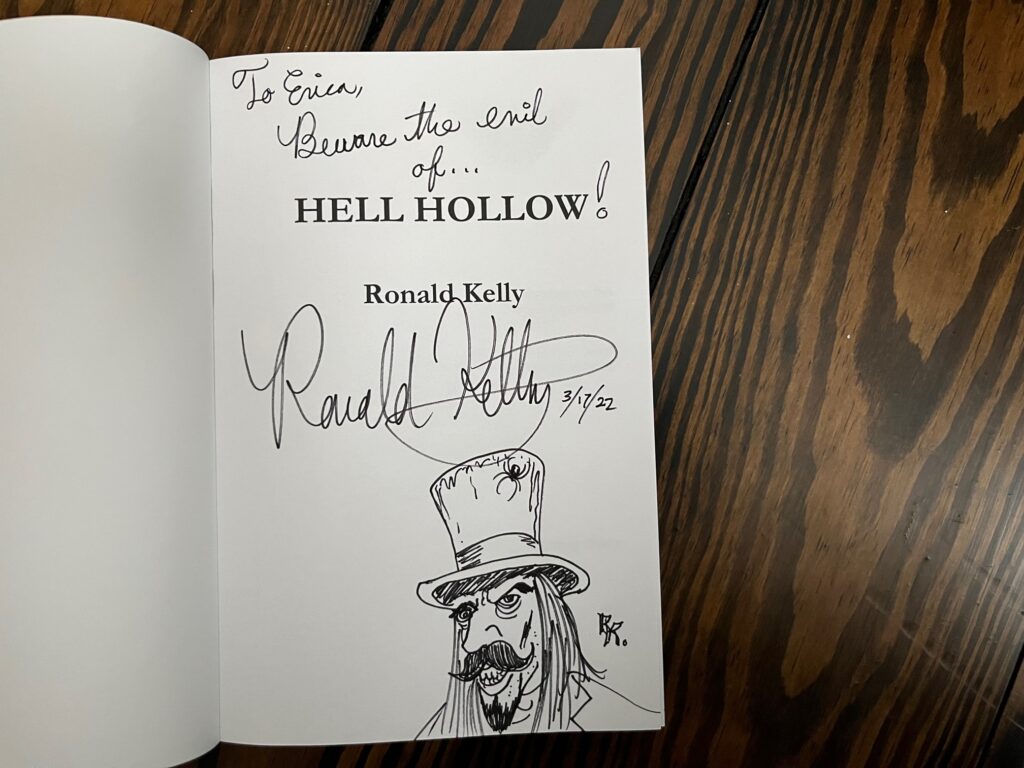 My favorite bookish photo this month: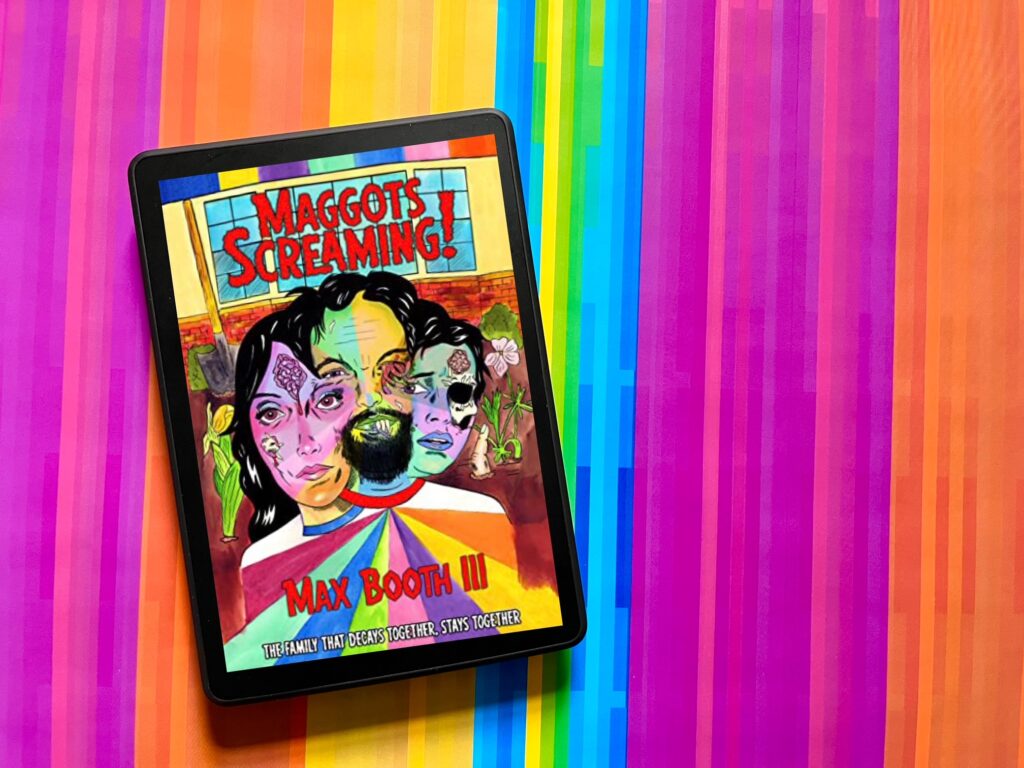 In case you missed it:
Looking forward to: 
April is going to be a VERY busy month, but filled with a lot of fun family and friend events that I'm looking forward to!
Thanks for reading!