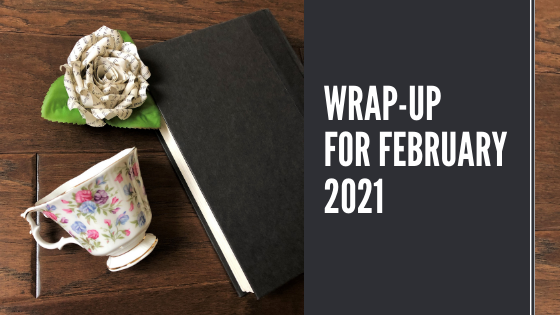 Phew this month just flew by. I kicked off the month with a doozy of a fall in our driveway… I guess I made the mistake of bragging that I finally got a shoe on for the first time since breaking my toe on New Years… because very shortly afterward, I slipped on black ice while shoveling and fell HARD. I couldn't sit properly for a couple weeks.
Next up was our tax appointment. My husband and I are getting a whopping $1 back, but at least we don't owe this year! haha
A couple days after we filed out taxes, I started to feel ill again. I'm not sure if it's still just my body getting used to my thyroid medication or what, but I've had the same old same symptoms on and off; trouble controlling my body temperature, low-fever, severe fatigue, nausea… It's not COVID though. I finally got a test there when I tacked on chills and headache toward the end of the month and I wasn't feeling better yet.
Other than those couple of bummers, I still had a few highlights this month!
First was celebrating the anniversary of the day my husband and I first met. We had a lovely low-key dinner.
Next, I got to attend a zoom birthday party for my best friends daughter, Everly, who turned one! I'm so grateful that I was invited. It was so good to see everyone. I can't wait to finally meet her once it's safe!
Then it was my chat with Patrick, Brennan, and Tim McGregor on the Dead Headspace Podcast! I had a blast talking to this crew and I can finally feel myself settling in and not being cripplingly nervous to record!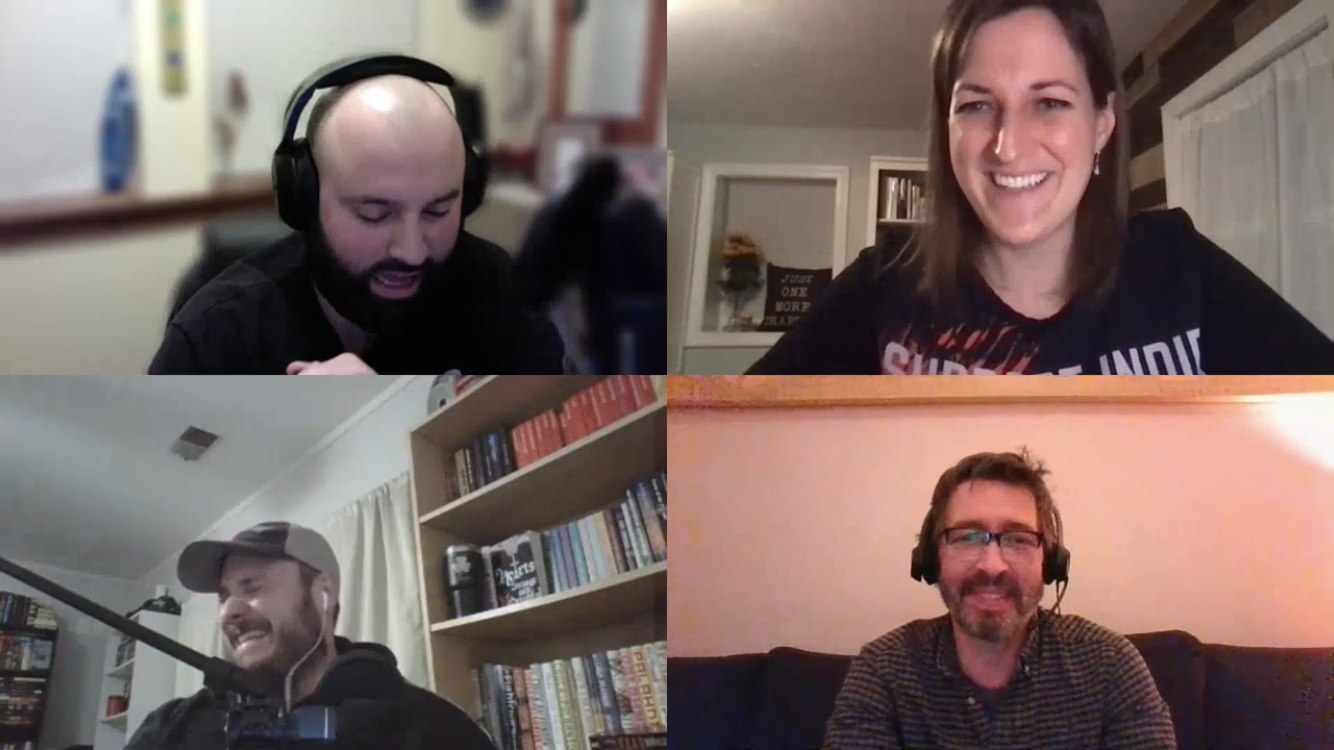 The next highlight this month was getting my golden ticket in the mail with major thanks to I Prevail. I CANNOT wait for it to be safe to return to live shows…
I had a major goof this month… I swore I had my honest review form turned off.
Turns out, that wasn't the case…
When you thought you had turned off your honest review request form and haven't checked on it in awhile… 😮 I am SO sorry everyone! I will process through this this weekend! pic.twitter.com/WQUzduTVeV

— Erica Robyn (@ericarobyn) February 16, 2021
I spent HOURS going through and responding to these entries. I responded to about 85% of them, deleting out the requests that didn't follow my guidelines. From this, I took on 40 new requests that I split out over the course of 2021. Phew! I'm SO excited to get to all of these, and I hate that I had to turn away so many… but I hope to open my form up again soon. Of course, I'm always open to working with authors that I have worked with in the past.
Let's dive in to the rest of my recap!
My Reading Breakdown for February:
5 Stars
4 Stars
3 Stars
2 Stars
1 Star
DNF
Monthly Musings
Watching:
Shutter Island (2010 Film) | Netflix | 5/5
I loved that this one was part detective mystery and part psychological thriller. This is such a dark film with lots of foreshadowing and layers. And the ending always gets me.
Spider-Man: Far from Home (2019 Film) | Disney+ | 4/5
While we're still doing our re-watch, Alex wanted to watch this one now 🙂 I love this intro to get Spider-Man into the marvel universe! Tom Holland is PERFECT for this role.
A Good Woman Is Hard to Find (2019 Film) | Shudder | 1/5
Oh man this was so not a film for me. I ended up fast forwarding through most of it. It was way too slow to keep my interest. The ending was really good though!
In & of Itself (2021 Film) | Hulu | 5/5
If you have access to Hulu- go watch Derek DelGaudio's In & Of Itself immediately! I've never seen anything like this. It's really something special! I recommend just turning it on and not doing any research on it first.
Shook (2021 Film) | Shudder | 4/5
When this one kicked off, I honestly didn't think I would be able to stick it out with all the online influencer focus and how fake it all is. But boy did this take a turn! Toward the end, I was totally hooked. CW: Dog death
After Midnight (2019 Film) | Shudder | DNF
I lost interest in this one really quickly. The set up was too slow for me and I didn't care about the characters.
A Nightmare Wakes (2020 Film) | Shudder | DNF
This had me at the beginning but I quickly lost interest due to the slow pacing and camera work.
The Magicians | Netflix | 5/5
We finally finished watching this show. OH MY GOSH. If you like stories about magic, check this out. It's got a bit of young adult drama, but it's SO much more than just the drama; it's an adventure, it's a thriller, and it's a suspense story all wrapped into one.
Lupin (Season 1) | Netflix | 5/5
This is SO MUCH FUN! If you enjoy thriller mysteries about heists, you gotta check this one out! It's about Arsène Lupin, the famous gentleman thief and master of disguise. We can't wait for season two!
WandaVision (Season 1) | Disney+ | 4/5
We're both really enjoying watching this as well! Each episode just gets better and better.
Thor (2011 Film) | Disney+ | 5/5
God I love this movie! Natalie Portman is perfect and I love her reactions to hitting Thor with her car. I'll always crack up when Thor wants another coffee and when Jane puts dirty dishes in the wrong place, and I'll always tear up when Thor sees his friends again on Earth and when Loki let's go.
The Walking Dead (Season 10) | AMC
WE'RE BACK! What an intense first episode back it was… Phew! I'm so, so, so excited to see everyone back. I love this show so much. I gasped so many times during this episode. I can't wait to see where it goes from here and I can't wait to get the Here's Negan episode!
Playing:
Nothing the month.
Drinking:
Lots and lots of water. I've had a fever on and off for most of the month, and I seem to be thirsty constantly.
Listening to:
Did you know Post Malone did a cover of Only Wanna Be With You?! I'm OBSESSED.
In the bookish community:
For those of you that have read Cruel Summer by Wesley Southard, check out this video walkthrough from the setting that appears in his book!
Andrew, @thebookdad, has created a redbubble shop! When I heard that proceeds from sales in February would go to a female in horror to fund their next project, I had to snag a couple shirts!
I'm obsessed with this tee:
This month, the call went out to fund Worst Laid Plans: a feature horror anthology and they hit their target!! Learn more here.
Dead Headspace hit 10K downloads!! If you haven't checked out the show yet, feel free to click here!
Monthly bookish related haul:
Other than the amazing physical copies this month, I also received 24 ebook copies from the folks that had filled out my review request form.
My favorite bookish photo this month:
In case you missed it:
Looking forward to:
Warmer weather! In March I start getting excited for Spring when we start seeing more rain than snow (hopefully!).
My husband and I also have a few house projects we're going to try to do that I pushed off after not feeling well, and I'm excited to dive in there.
Thanks for reading!