You all know me. No matter where I am or where I'm going, I'm always looking for books and bookish things!
While on our trip to Maine earlier this month, there were five book related things that I just have to share with you all.
Let's dive in!
Bookish Things Spotted During Our Trip To Maine – October 2022
First up was a visit at Sherman's Book Store in Bar Harbor! This is the oldest book store in the state of Maine. While I had been to the Camden and Portland locations, I had never been to this one. So of course I had to go in!
Click here to check out my full post about the shop!
---
The next day, after breakfast at Cafe This Way, these little painted bricks in their outdoor seating area were pointed out to me. How cute are these little books?! I would love to make something like this for our garden!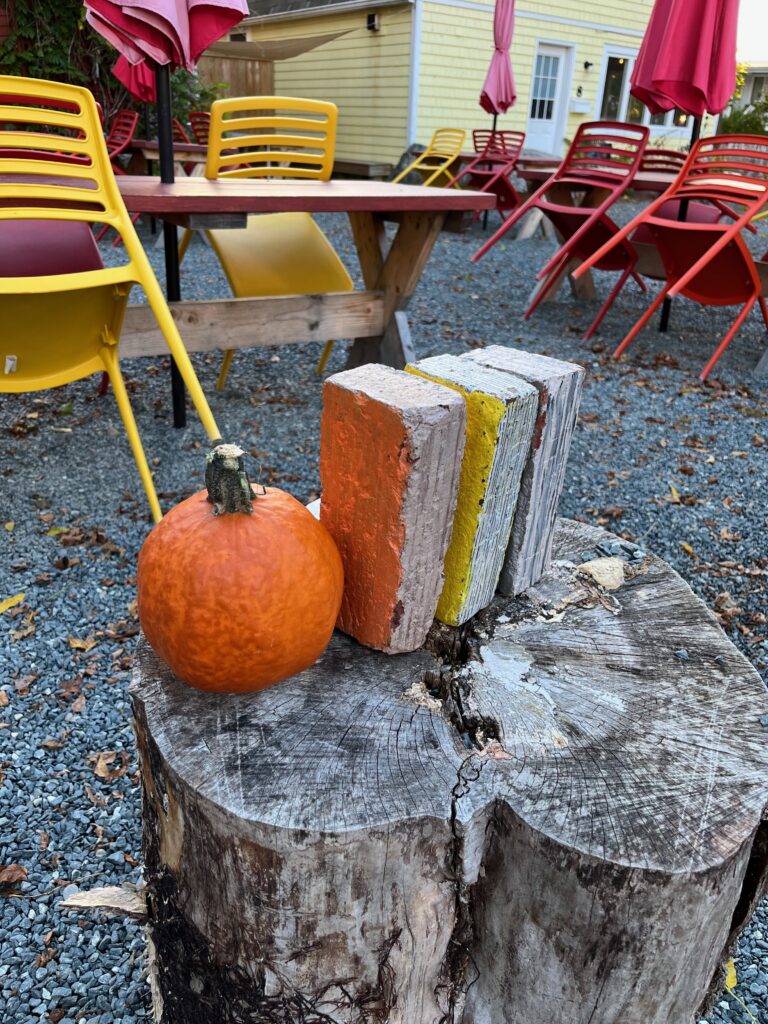 ---
Then later, on our walk back to our car from the October Brew Fest we had been in the area for, one of our friends shouted "Erica, look!" and pointed out a sign that read, "Local Author Maine-Based Novels". Special shout out to the "s" that was added to the end! Love that this author keeps creating since the initial sign was created!
So of course I had to run across the street to take a peek at these books put out by a local Maine author!
Opening the box, there was one copy of each book that was up for sale outside of the bags to allow people to flip through, while the books that readers could walk away with were protected in sealed plastic bags.
The books for sale included: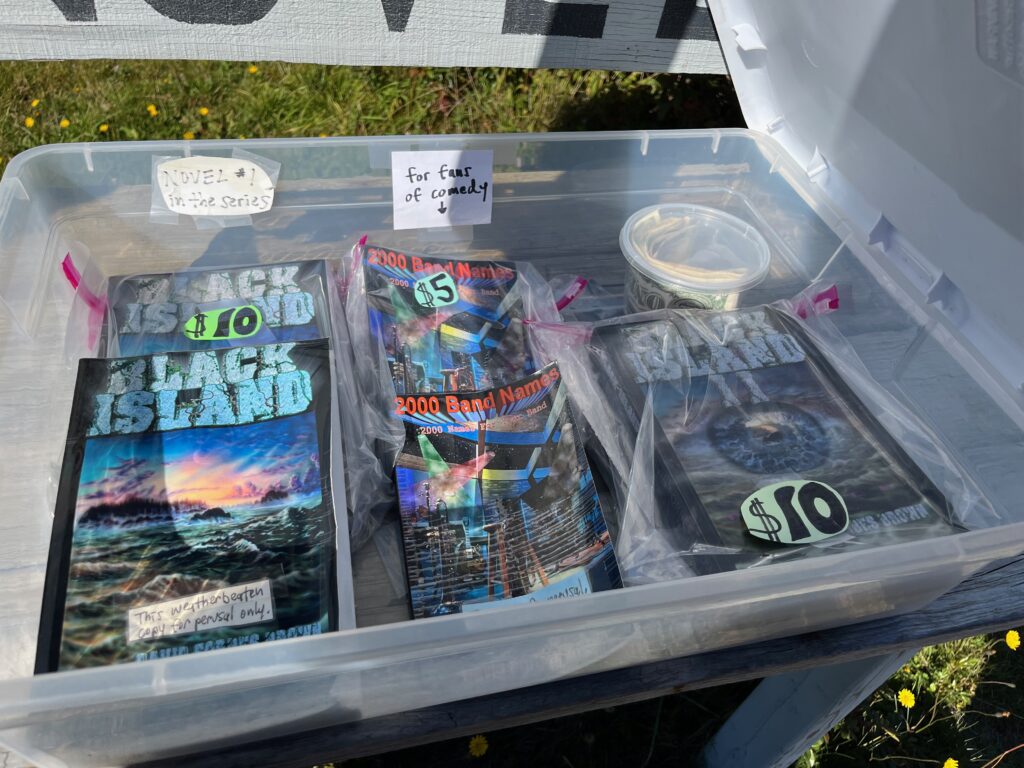 And in perfect Maine fashion, they had this little note tacked nearby:
"Please use the honesty jar to make change. The way life should be."
---
Of course, as we were in the Bangor area, we just had to stop by Stephen King's old house to see if it was decorated for Halloween. It wasn't, but it was still fun to pop by in the fall!
I even got to take a photo with one of my friends books outside of the gates! Here's the photo of Noose by Brennan LaFaro outside the gates!
Click here to check out my full post from the visit to the King's old home.
---
And lastly, while we were at the old King home, went to the Little Free Library next door. I left my copy of Brennan's book there to hopefully reach the hands of a horror fan very soon!
Stay tuned for my full post about this! I've got a slew of LFL posts to put up first!
---
Thanks for reading!
What bookish things have you seen while out and about recently?