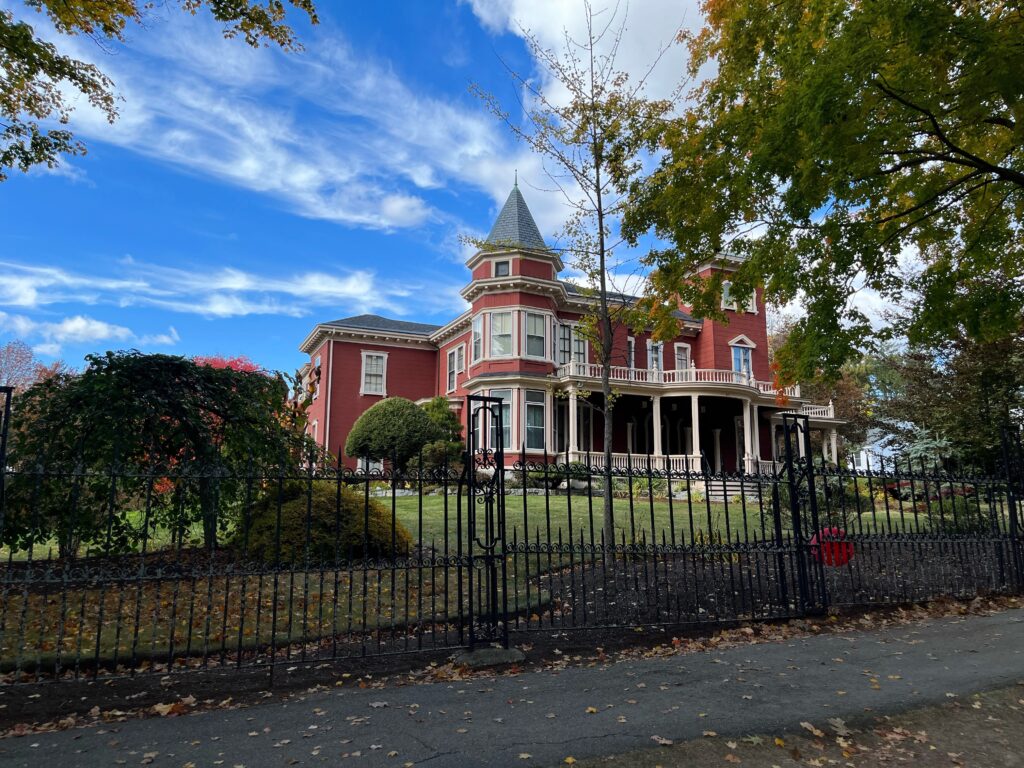 In July, I had finally visited the old King family house and I couldn't believe it had taken me so long to do so! Recently, I was in the area again, and since it was spooky season, we wanted to drive by to see if the estate had any decorations.
When we got there, the only decor were some red balloons. We may have gotten there too early, or perhaps they wanted to keep it simple! Either way, I was just happy to be there again!
Let's dive in!
Visiting the King's Old House in Bangor, Maine
I had a stack of books in my car that I am waiting to drop off at little free libraries. One of those books was my duplicate copy of Brennan LaFaro's latest, Noose.
When we pulled up to King's old house, I knew exactly what I had to do!
Of course, I sent them right to Brennan!
While we were there this time, we actually took the time to look at some of the smaller details on the fence!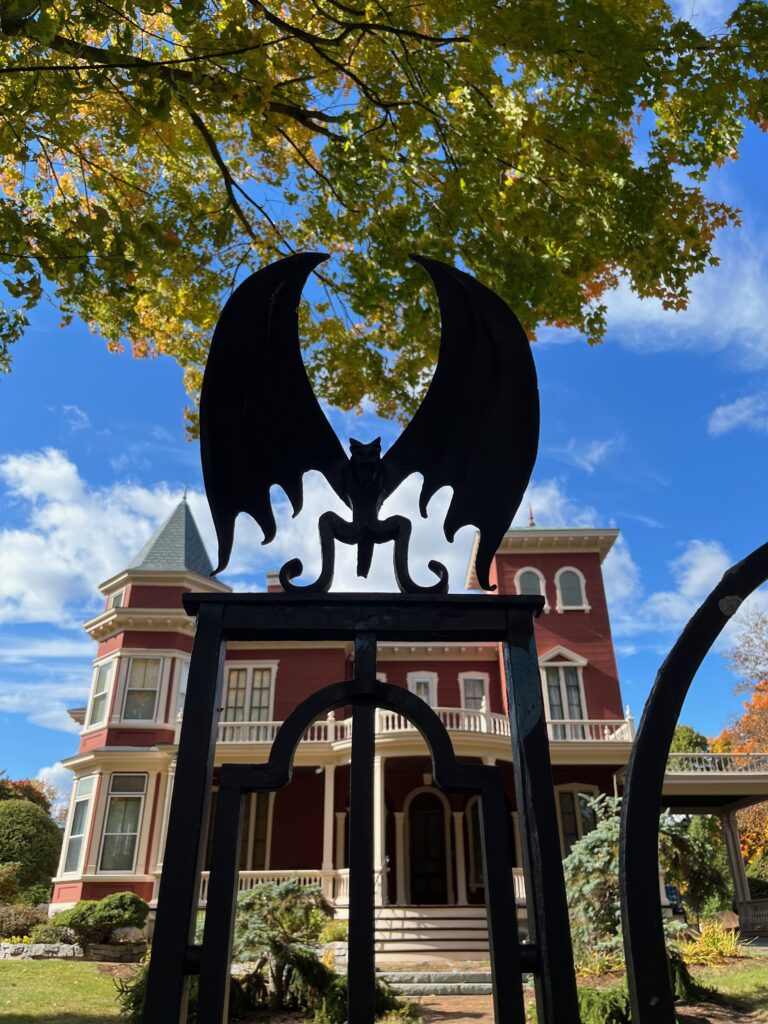 Always such a treat to stop by and check out the house! Seeing it in the fall was very cool!
---
Related Reading: