I love Sherman's Books, so of course, while in Bar Harbor, Maine, I had to stop by to visit the original location!
Let's dive in!
My Trip to Sherman's in Bar Harbor, Maine
Located right at 56 Main Street in Bar Harbor, you can't miss this shop! The store is HUGE! It's almost broken up into three sections. On the far left is a gift shop with loads of goodies like jewelry, gifts, and household items. The middle section has toys and kids books. The far right side is all books.
Before we walked in, we checked out the window displays. They had an awesome banned book window that was quite the conversation starter! A gentleman from Sherman's named Art came out to talk to us about the banned books for awhile while we were standing outside on the sidewalk.
While our group was looking at them, we talked to at least four other people about it as they walked by or went to enter the shop.
Sherman's had also added little pieces of paper that listed the reasons why books had been banned. The reasoning for some the the bans is blood boiling of course, but some are just plain stupid. Like the book that was banned for farts… Like, come on.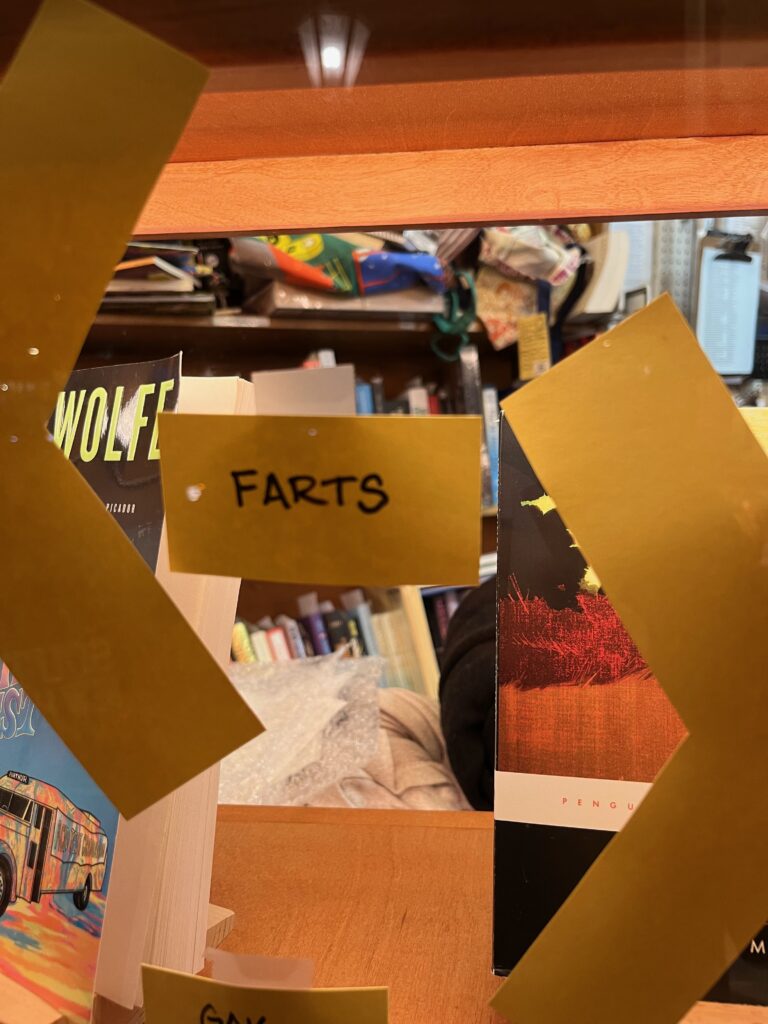 Of course, they also had a creepy display in one of the windows that was perfect for October's spooky season!
And since we're in Maine after all, there was this lovely sign for their Best Sellah's!
When walking in the entrance we chose, I was so excited to see the wall to wall books! The space here was a bit tight, but they made it work wonderfully! Of course, I zeroed in on the spooky table on the left right away.
Then I was off to the Mystery section. I didn't see a specific Horror section, so this would have to do!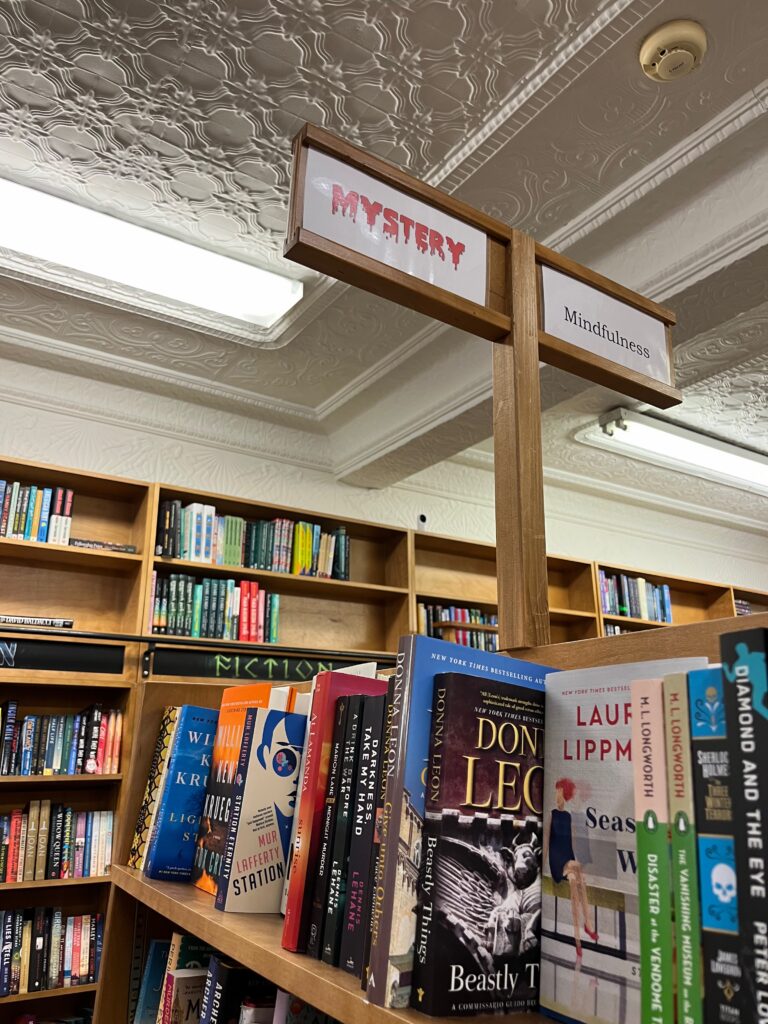 Next up, I took a look at the staff recommendations shelf. I LOVE seeing Nimona there! That's one of my all time favorites!
They had an amazing middle grade section with loads of options!
And of course, they had a killer kids and games section as well! Check out all those lobsters stuffed animals!
You can see through the doorway in this room that there was another section of the shop that had gifts and other goodies! I didn't even make it over to that side during my trip! But next time I'm in the area, I will certainly make it a point to go in there! My wallet probably appreciates that I didn't make it this time though.
Per usual, I couldn't walk away without a book! I got a local option that I started reading as soon as we got back to our motel; Ghosts of Acadia by Marcus LiBrizzi.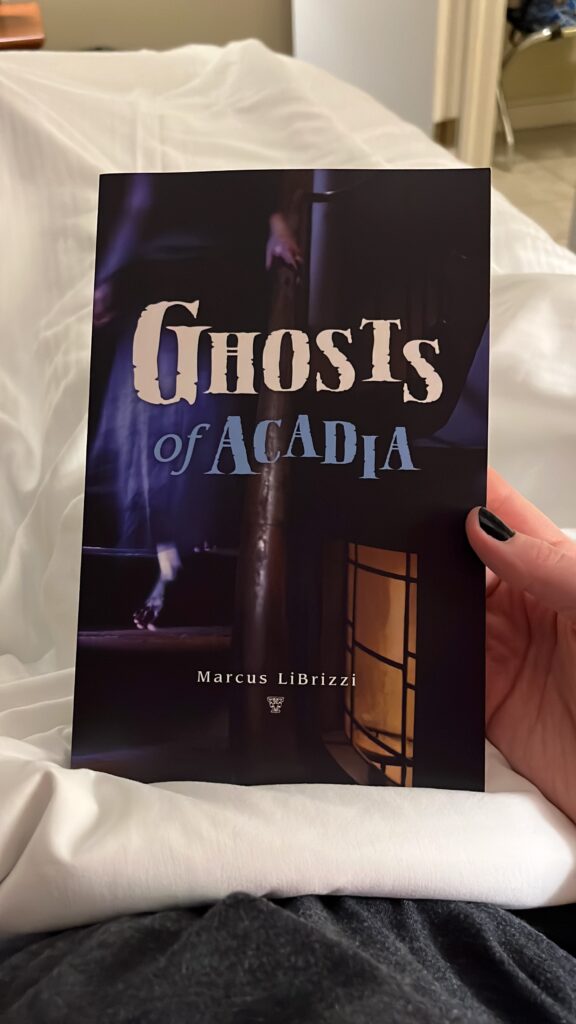 And that was my trip to the Sherman's Books location in Bar Harbor!
Now I'm determined to visit all of their locations! We'll see how long that takes me to accomplish. Stay tuned!
---
Related Reading: