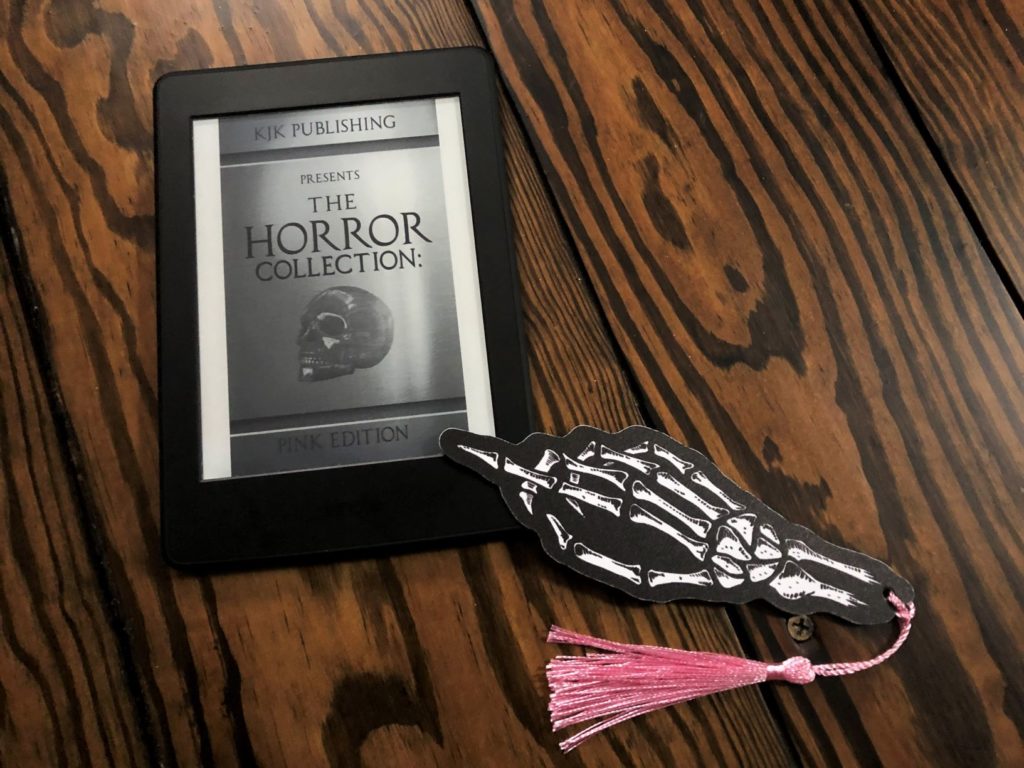 The Horror Collection: Pink Edition is another awesome collection of horror shorts organized by Kevin J. Kennedy. From a haunting phone call to vicious rats the size of small dogs, this one has tales that are spooky, haunting, horrific, gory, and so much more!
This one has two of my all time favorite tales from this series; Blood for Blood by Zoey Xolton and Book Magic by Kevin J. Kennedy.
Full disclosure: I was given a free copy of this book by the author in exchange for an honest review. This did not affect my rating in any way. I also purchased myself a copy.
Let's dive in!
My Thoughts on The Horror Collection: Pink Edition presented by KJK Publishing
This collection was so wonderfully odd! Out of the seven tales included here, I absolutely LOVED three of them, two of which have made my all time favorites list. Unfortunately, one was just not in my horror interest range.
Per usual, here are my quick reactions and rating breakdowns for each story:
That Song I Love Most by Kyle M. Scott – 4 Stars
Oooh! So spooky! I wasn't sure where this one was going at first, but I was totally on board when the far away voice called in!
And the Dead Shall Perish by Mike Duke – 4 Stars
Phew, this one was action packed! I really enjoyed the heroism of the main character in this one. And that poor girl!
Are You the Girl with Ribbons in Her Hair? by Douglas Hackle –
Not one for me. If you enjoy gory tales with a sudden sexual twist, this one will be for you!
Soft White Underbelly by Tom Curran – 3 Stars
Phew, this one was very odd and unsettling.
Steerage Rats by Natasha Sinclair – 5 Stars
Holy… this one started so hopeful. But once the first rat made itself known, it was a nonstop terror fest! It made me cringe many times. I loved it!
Blood for Blood by Zoey Xolton – 5 Stars
YES! This one was amazing. Starting off with a burst of revenge and violence, I was immediately rooting for this character. I loved the route this tale took. And the last line!
Book Magic by Kenin J. Kennedy – 5 Stars
LOVED this one!!! It hit on some major childhood nostalgia before taking a very odd but extremely intriguing turn!
My Final Thoughts on The Horror Collection: Pink Edition
Phew, what a collection! This is another awesome series of short stories that you can easily breeze right through in a couple hours, or take your time by only reading one tale every now and then.
If you're a fan of books and horror, you have to check out the last tale in this collection, Book Magic, ASAP!
---
Snag a copy through Bookshop to help support local indie bookshops:
Related Reading: