April was filled with family, friends, and fun!
The first weekend of the month, my best friend came to visit with his wife and daughter. They were only here for a short time, but it was amazing to see them. I'm so grateful that they drove down. I got to show them our house for the first time, and I got to meet their daughter for the first time too! It was so cool to see my friend as a dad!
Later on, another friend from Maine came to visit! Her and her boyfriend where here for a very short time as they had to get back home after their errand, but seeing her was so amazing! It had been far too long! We're hoping to make plans again soon. Her energy is so amazing to be around!
The next weekend was my sister-in-law's baby shower up in Maine. I drove up and spent the night and got some really great time with her and my mom! It's been so hard with Covid not being able to see my family much, so this was an awesome treat, and the shower was lovely.
One random thing I just had to share, is that we added a new entry in the list of my favorite things my husband has said when I wake him up in the middle of the night to tell him he's snoring. Previously we had:
"No, you're snoring!"
"Your MOMS snoring!"
And now, in response to, "You're snoring really bad," we have: "I'll try to snore really good then." Alex makes me laugh so hard, even when he's half conscious!
And we needed this laughter as this month we had our second round of IUI and it unfortunately didn't take. But we moved right on to round three, so we've got our fingers crossed!
This meme sums up how I'm feeling perfectly! We're in good spirits, but the meds really take a lot out of me. I spent most of the month feeling really ill and it impacted my day-to-day a lot. The nausea and the headaches are brutal.
On the blogging front this month, things have still been a little slow. I've been having a hard time reading again. But I was so pumped to host an interview with Max Booth III. It was an absolute blast and I'm so grateful that Max took the time to take part! If you haven't checked the interview or any of this work out, I highly recommend doing so.
Let's dive in to the rest of my recap!
Monthly Musings
Reading:
Watching:
Our Flag Means Death | Season One – TV Series | HBO
This show is SO good! It's hilarious and has some amazing characters! If you haven't given this one a go yet, go change that asap! I hope they get renewed for season two.
Moonshot | 2022 Romantic Comedy | HBO
I love Cole Sprouse so much! When I saw this advertised I couldn't wait to give it a go. This was absolutely adorable. So well done! The humor was wonderful and the overall storyline was so cute.
Moon Knight | 2022 Action Series | Disney+ –
Of course we had to dive into this show! I thought it was very slow to start and a little confusing, but I'm excited to see where it goes!
The Mummy | 1999 Action Film | HBO –
Can you believe I had never seen this until now?! I LOVE the ride at universal studios, but it took me until the darn year of 2022 to watch! I LOVED this so much! The humor was perfect, the action tense, and the characters were all awesome! The brother, Jonathan, was my favorite! Two weeks later I watched this one again!
The Mummy Returns | 2021 Action Film | HBO –
Of course the next night we had to watch this one! I really enjoyed this one, but not quite as much as the first. The action was awesome, the humor was still there, and the actors were wonderful. I liked the few mirrors into the first film like the son making a mess with the pillars just like his mom did with the bookshelves!
Metal Lords | 2022 Film | Netflix –
This was wonderful! A classic tale of growing up with a heavy dose of metal thrown in! This was such a fun watch.
The Rental | 2020 Horror Film | Netflix –
I need Dave Franco to direct more thrillers ASAP. This was SO GOOD. The set up right from the start is amazing. Little bits and pieces are thrown in that all come back later to smack viewers in the face…. incredible. The number of times I said "oh no" while watching this…
No Escape Room | 2018 Horror Film | Netflix –
This was amazing! From start to finish, it's intense and so creepy! I loved the premise so much. Getting locked into an escape house?! Come on… there were so many twists and turns! And that ending!!!!
Countdown | 2019 Film | Netflix –
I threw this one on without knowing anything about it and boy this was an awesome pick! The premise is so simple but SO eerie! Who wouldn't be tempted by this app?! The jump scares here we're incredible!
The Batman | 2022 Action Film | HBO –
This was SO good! I went in hearing nothing but negative things and I was expecting to have an okay time, but I shocked at how much I loved it. The scene setups and art of the picture was amazing! There were so many cool shots! Very action packed and full of little twists. I would love a follow up!
Choose or Die | 2022 Horror Film | Netflix –
Another we dove into without knowing anything about the film. The premise of this is eerie, and one of my favorites!! When a discarded item draws the curiosity of one character, they can't help but open up Pandora's box. The body horror was bananas!
Ouija: Origin of Evil | 2016 Horror Film | Netflix –
This was so fun! What a spooky film with a killer slow burn up to a firecracker of an ending! This cast ruled, and I loved how unsettling the storyline was!
The Open House | 2018 Horror Film | Netflix –
What an awesome slow burn horror film!!! I am absolutely obsessed with all the builds that got super intense and made viewers expect a jump scare, then the scene just switched to a new scene, no jumps! But then when the unsettling scares did happen, I did NOT expect them! AND THAT ENDING! 👌
Things Heard & Seen | 2021 Horror Film | Netflix –
This is another slow burn horror film! It's one that will unsettle you right from the start, and it only gets worse from there. James Norton, who played the main character, George Claire, did an amazing job being an absolutely unhinged slime ball. The more we learned about him, the more I wanted to scream at Catherine (Amanda Seyfried) to run!
Grace and Frankie | Television Series – Season 7 | Netflix –
The day of our last IUI treatment, I laid on the couch and watched the entire 7th season from start to finish. I love this show so much. The little callbacks they do to other situations that happened earlier in the season always make me laugh.
Playing:
If Found… | Mobile Game | Annapurna Interactive
I started this game, but I just couldn't get into it. It was beautiful but a little tedious.
Monthly bookish related haul:
This month I almost all of the following books from the authors. One was from a bookstore. And bonus, all of them are signed:
Try Again by Wesley Southard
We Need To Do Something by Max Booth III
Touch The Night by Max Booth III
Maggots Screaming! by Max Booth III
Hindsight by Ronald Kelly
Haunt of Southern-Fried Fear by Ronald Kelly
Shadow Flickr by Gregory Bastianelli
Horrors Untold Volume 2 by Matt Wildasin
Horrors Untold Volume 3 by Matt Wildasin
Edge of Twilight by Matt Wildasin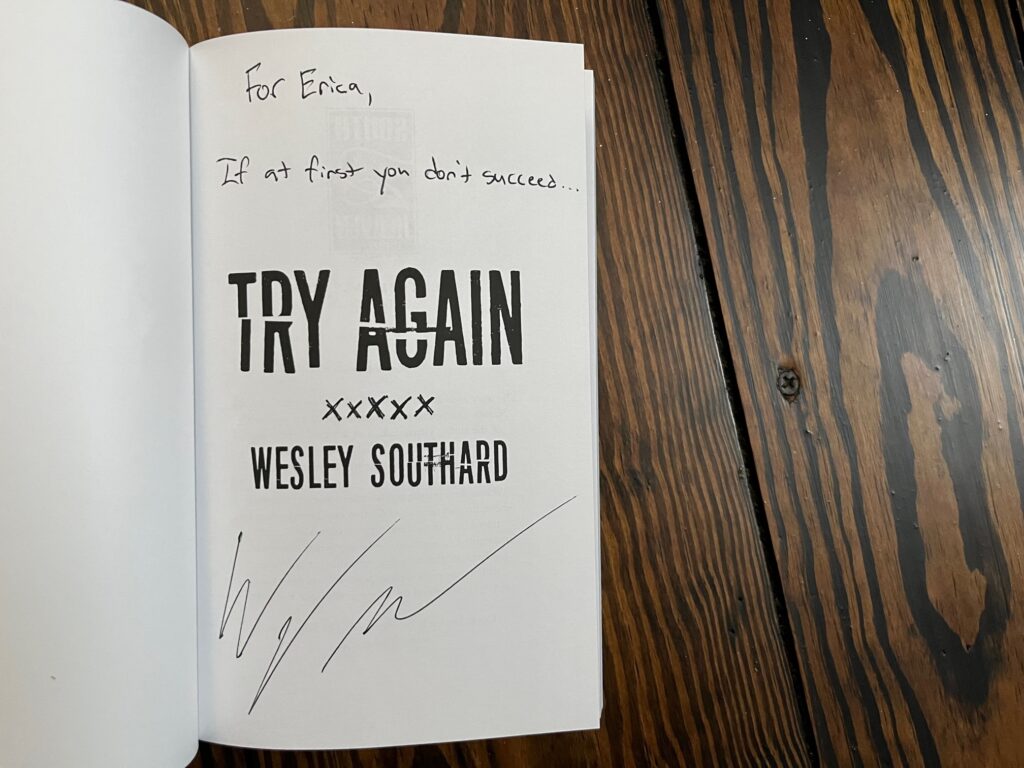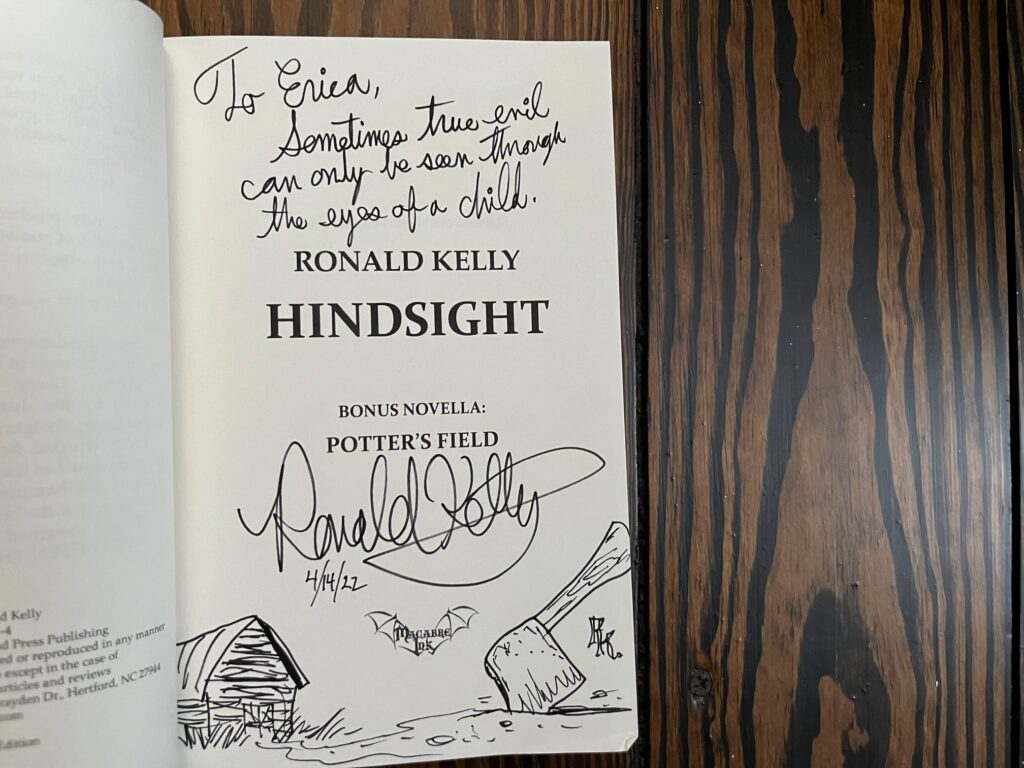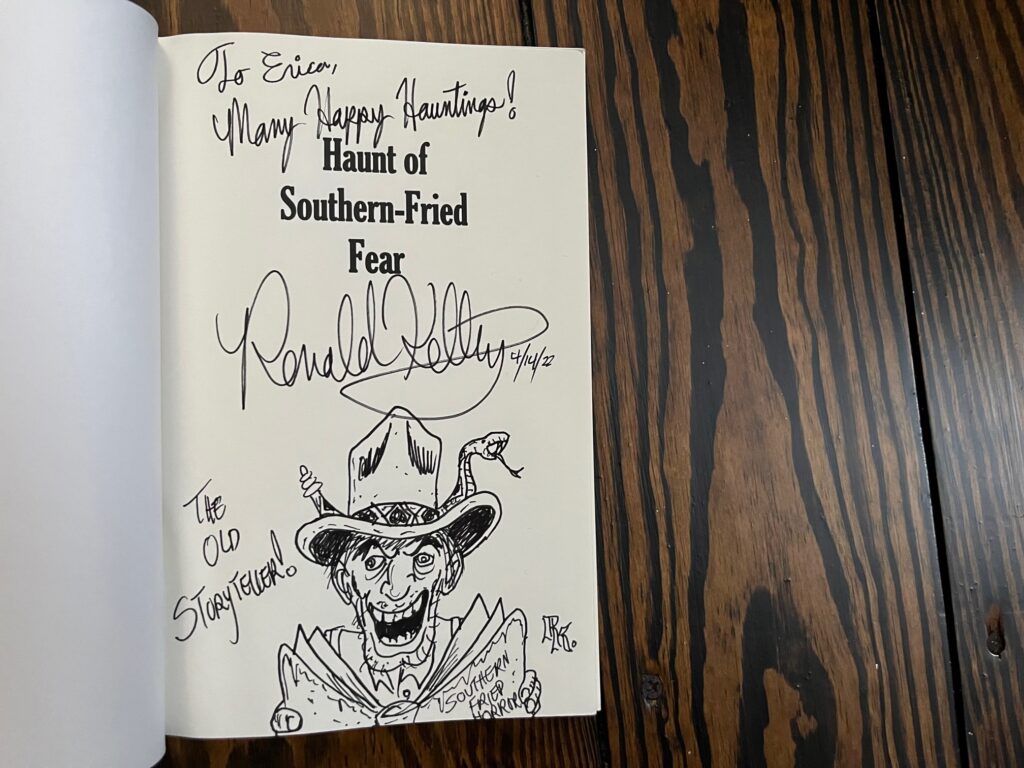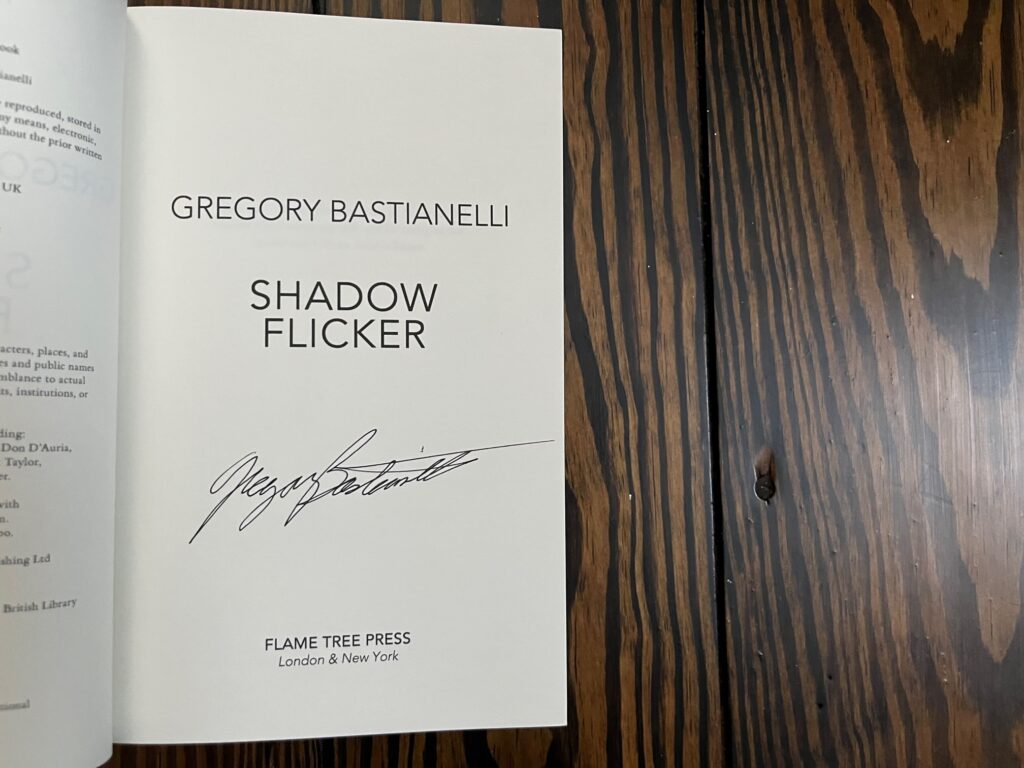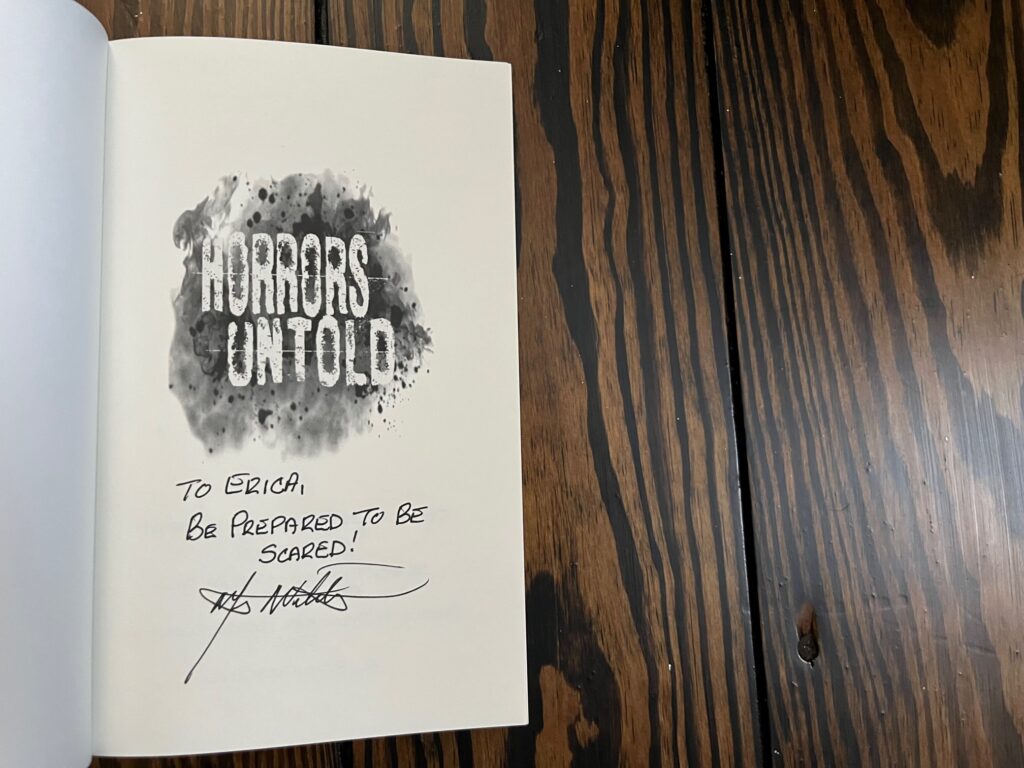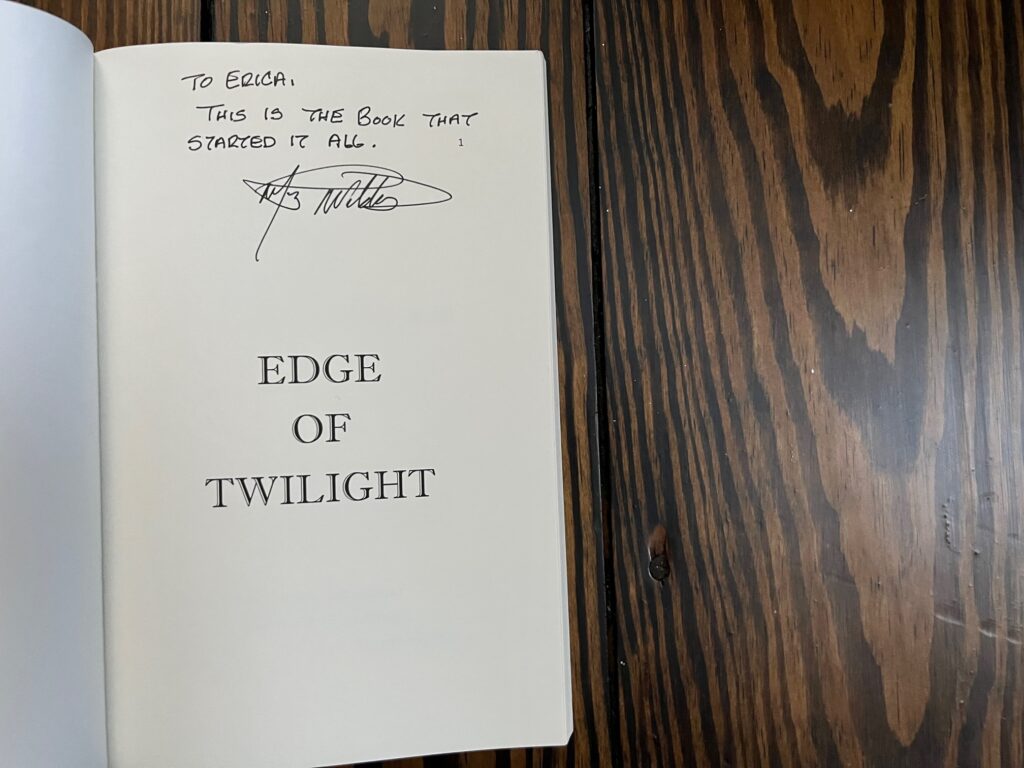 My favorite bookish photo this month: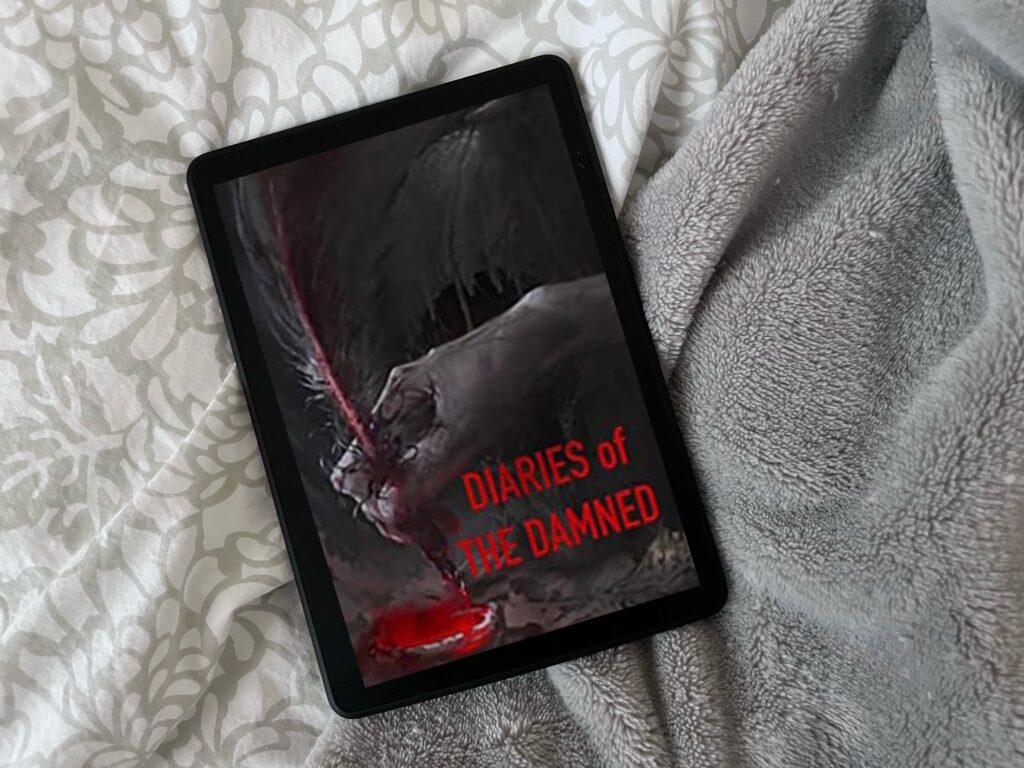 In case you missed it:
Looking forward to:
For the first two weeks of May, I'll be on vacation. I'm so excited! This is my first time taking some honest to goodness time off. All of my vacation time I've taken since I began working as a teenager was filled with other part time jobs, side projects, or bigger events like our wedding and our honeymoon a year later. This time, I have two straight weeks of nothing. No major plans, just reading and watching movies!
I'm also looking forward to seeing if our latest IUI procedure works out! Fingers crossed!
Thanks for reading!