This past weekend, my book club organized a trip to this bookstore. I couldn't wait to visit as I had never heard of the place before.
The afternoon of the meetup, my friend Morgan and I hopped in my car and drove the quick half hour that it took us to get there. When we arrived, we were the first ones there. Shortly afterward, the shop owner arrived and waved us in.
Let's dive in!
Visiting the Henniker Book Farm in Henniker, NH
When we walked in, we were immediately greeted by Toby! He was precious. He was so excited to walk around the shop and greet the visitors!
The shop had SO many nooks filled with books! The goal was to go there and simply look around, but I was also grateful that the map was available!
There were also these wonderful signs near each section.
And each section also had a little sign to lead the way.
There was a wonderful woodstove in the middle of the shop that was putting off some wonderful heat! It was quite chilly the day we visited, so I found myself in this spot a few times.
There were plenty of seats scattered around the shop to make yourself comfortable while browsing.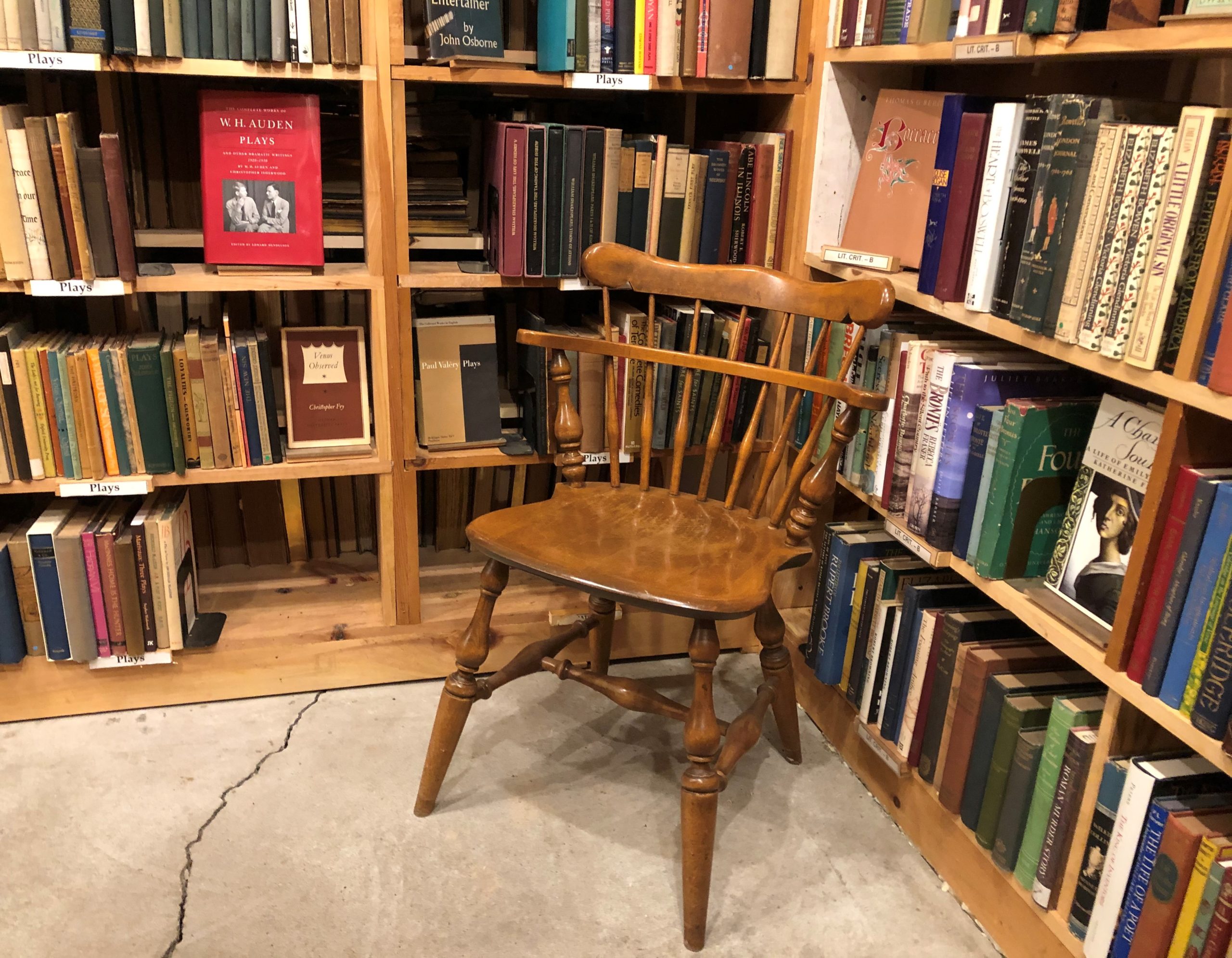 There was also a coffee and tea stash!
There was also a children's section!
And a section for audiobooks!
Of course, I zeroed right in on the graphic novels and horror books.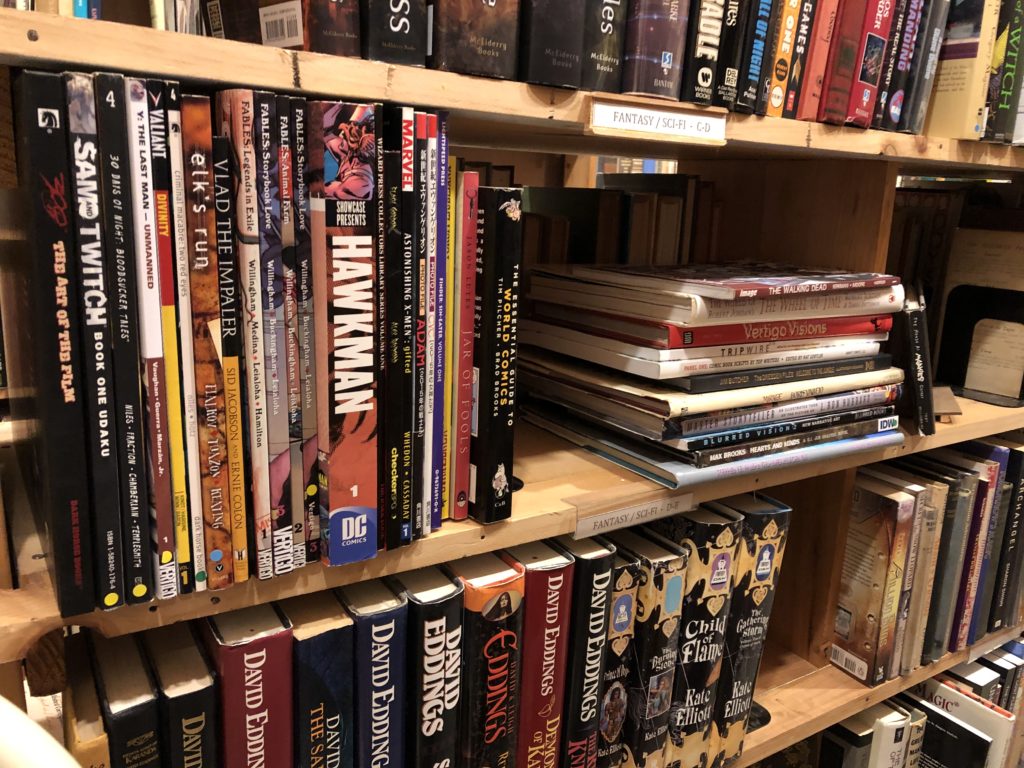 The shop was also scattered with little bits of decor:
Thanks for reading!
This was such a fun visit! I definitely recommend stopping in if you're in the area and enjoy used book shops.
To learn more about the Henniker Book Farm, feel free to click the links below: