I had just said that the July Little Ghosts subscription box was one of my favorites so far, but then August's box came along to claim the top spot! It's just too perfect…
A bit late to the game on this unboxing, but better late than never!
Let's dive in!
My Thoughts on the Little Ghosts Unboxing – August 2023 –
Per usual, here's this month's little ghost on the packaging!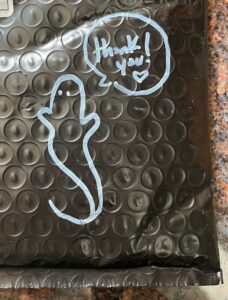 The Books:
In the August package, we had the following:
SICK! Stories from the Goop Troop by Lor Gislason, Shelley LaVigne, and Eric Raglin
Mosaic by Catherine McCarthy
I've already read each of these books, I just couldn't wait! And bonus, the copy of SICK! was signed by Lor and Shelley from their trip to Little Ghosts for the book launch!
The Goodies:
This month's package came with a bookmark, a funny puke bag, a slew of fun stickers, AND A THING OF GOOP! This goop smelled SO good. I LOVED the color as well, teal is my favorite.
The Whole Package:
How amazing is this?! Two books that I was eagerly awaiting along with some very fun goodies!
If you'd like to take a peek at my reviews for these books feel free to click the links below: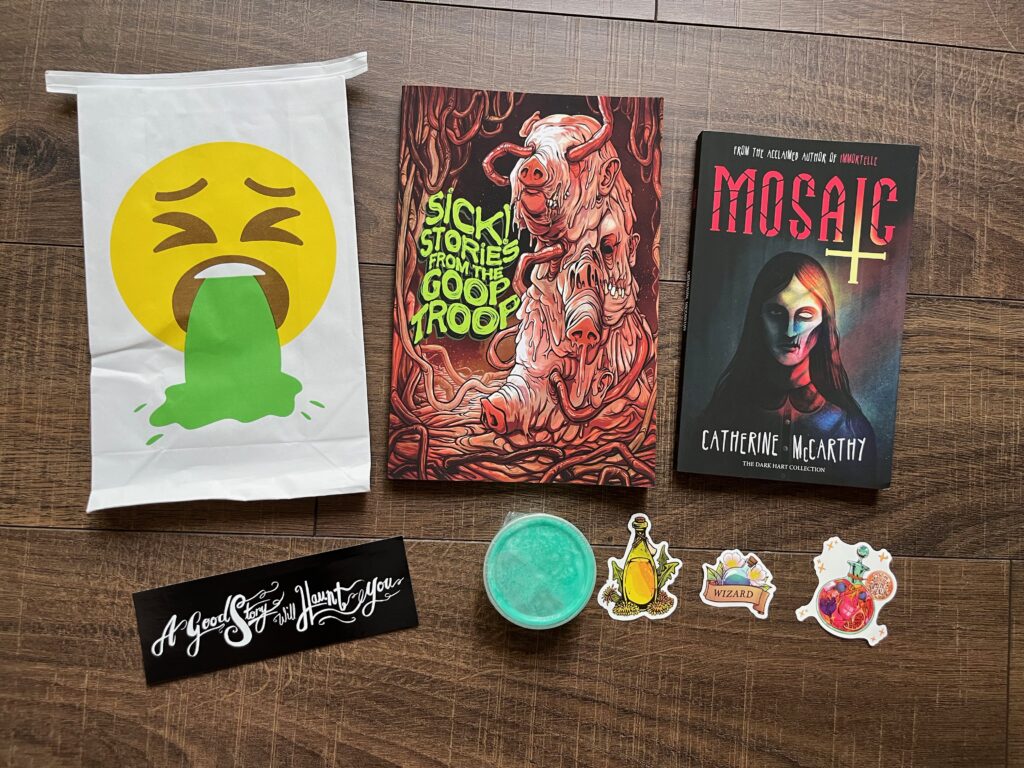 Thanks for reading!