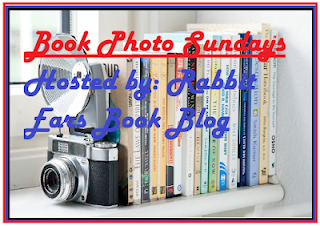 Book Photo Sundays is hosted by Ronyell of Rabbit Ears Book Blog. The purpose is simply to give readers the chance to showcase photos of your books, bookshelves, and other bookish things and share with a like-minded crowd. The hashtag for the overall event is #bookphotosundays.
On this week's edition of Book Photo Sundays, I'm showing off my March TBR.
This month, my TBR stack has quite the variety!
I have had The Time Traveler's Wife for ages! I snagged this one at a local Goodwill. My blogging friend Heather of Heather's Reading Hideaway are going to buddy read this one!
State of Wonder has been on my TBR stack since I went to The Book Barn in July of 2017, so it's about time I got to this one!
The Lost Man, Early Riser, and Wraith are new to my collection, but I cannot wait any longer to dive in!
Thanks for reading!
Have you read any of these books yet? If so, what did you think?