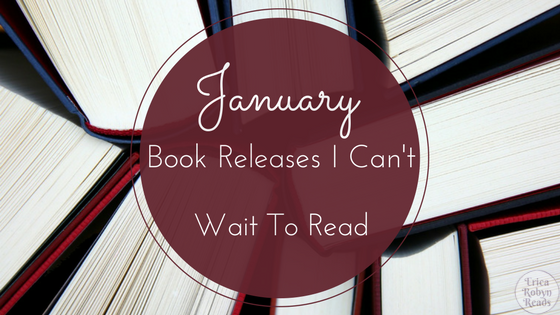 I'm so ready to start the year strong! I overbooked myself with honest reviews this month, but even so, I am hoping to get to these three new releases.
3 January Book Releases I Can't Wait To Read
Expected publication date: January 9th 2018
Synopsis:
In 1986, Eddie and his friends are just kids on the verge of adolescence. They spend their days biking around their sleepy English village and looking for any taste of excitement they can get. The chalk men are their secret code: little chalk stick figures they leave for one another as messages only they can understand. But then a mysterious chalk man leads them right to a dismembered body, and nothing is ever the same.
In 2016, Eddie is fully grown and thinks he's put his past behind him, but then he gets a letter in the mail containing a single chalk stick figure. When it turns out that his friends got the same message, they think it could be a prank–until one of them turns up dead. That's when Eddie realizes that saving himself means finally figuring out what really happened all those years ago.
Expected publication date: January 30th 2018
Synopsis:
Iko – an audacious android and best friend to the Lunar Queen Cinder – has been tasked with hunting down Alpha Lysander Steele, the leader of a rogue band of bioengineered wolf-soldiers who threaten to undo the tenuous peace agreement between Earth and Luna. Unless Cinder can reverse the mutations that were forced on them years before, Steele and his soldiers plan to satisfy their monstrous appetites with a massacre of the innocent people of Earth.
And to show he's serious, Steele is taking hostages.
Cinder and Kai, Scarlet and Wolf, Cress and Thorne, and Winter and Jacin all feature in this epic new battle. But it is Iko who must face her deepest fears when she uncovers the truth about her own unusual programming.
Expected publication date: January 30th 2018
Synopsis:
Seventeen-year-old Alice and her mother have spent most of Alice's life on the road, always a step ahead of the uncanny bad luck biting at their heels. But when Alice's grandmother, the reclusive author of a cult-classic book of pitch-dark fairy tales, dies alone on her estate, the Hazel Wood, Alice learns how bad her luck can really get: Her mother is stolen away―by a figure who claims to come from the Hinterland, the cruel supernatural world where her grandmother's stories are set. Alice's only lead is the message her mother left behind: "Stay away from the Hazel Wood."
Alice has long steered clear of her grandmother's cultish fans. But now she has no choice but to ally with classmate Ellery Finch, a Hinterland superfan who may have his own reasons for wanting to help her. To retrieve her mother, Alice must venture first to the Hazel Wood, then into the world where her grandmother's tales began―and where she might find out how her own story went so wrong.
Thanks for reading!
What book releases are you looking forward to this month?
SaveSave