I cannot believe November is already over. What a month this was. With the election and COVID cases rising, I kind of dropped off and spent as much time doing my own thing as possible.
I was so touched when I received this care package from my Canadian friends, Lana and Z! Smarties are my FAVORITE candy ever! Of course, we can't get them, or the Mars Bars, here in the US easily, so this was an amazing gift!!
I kicked off the month watching along to the amazing virtual event, Flame Tree Live & Spooky!
Then one of my kickstarter orders arrived! How pretty is this pin from Kerin Cunningham!
Next up, I took the time so soak up some of the nice weather and took a walk with my friend Morgan.
This month I treated myself to some new clothes! This was one of my favorites: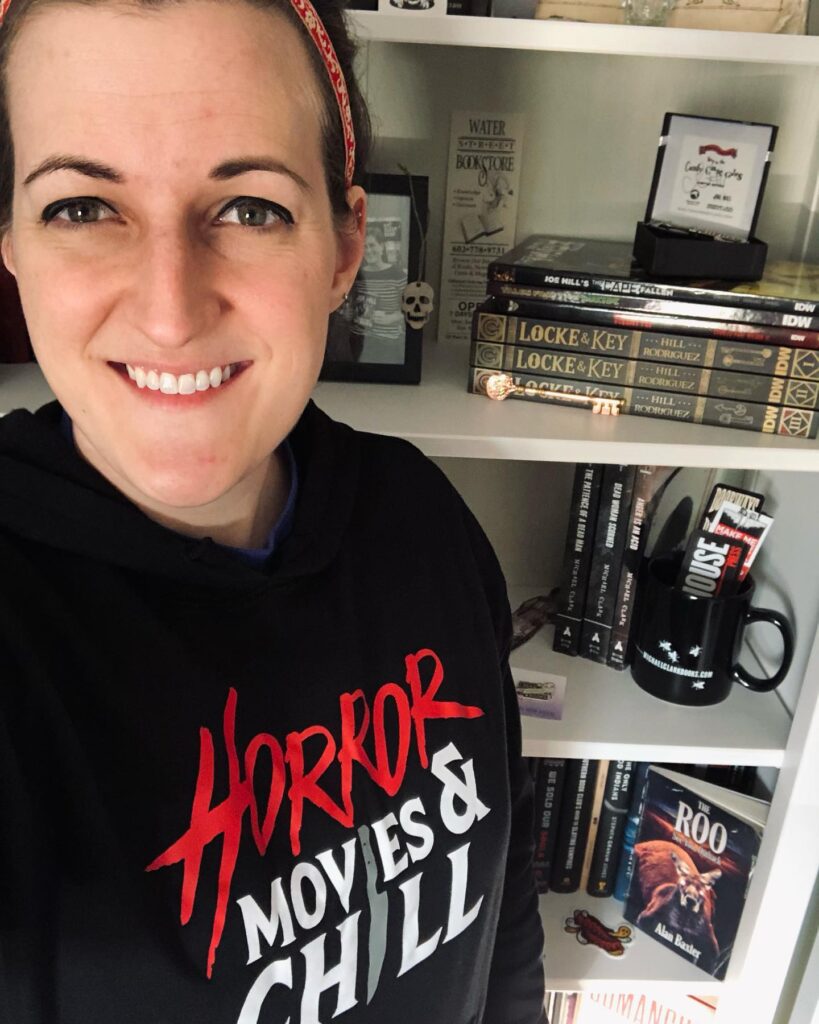 Right after Thanksgiving, we decorated for Christmas. I'm quite pleased with the ornament we picked out for the year!
My Reading Breakdown for November:
5 Stars –
4 Stars –
3 Stars –
2 Stars –
1 Star –
DNF –
Monthly Musings
Watching:
Mandalorian Season 2 (2020 Series) | Disney Plus – 5/5
GOD I love this show!
Halloween (2007 Film) | Cable Recording – 4/5
Phew this one was intense! I loved that we got more back story about what happened while Michael was in the institution. I enjoyed how dark and brutal this one was. Unfortunately, a lot of the camera work made me wicked nauseous so I had to keep looking away…
Twister (1996) | Cable Recording – 5/5
I cannot believe I had never watched this. I LOVED it so much! But of course, with a screen play written by Michael Crichton, of course I did. People have always told me I look like Helen Hunt. In this film, I could totally see it!
Dawn of the Dead (2004 Film) |Cable Recording – 5/5
Forever one of my favorites.
Leatherface (2017 Film) | Cable Recording – 5/5
Woah, how had I not seen this one yet?! It was incredibly suspenseful, very unsettling, and super dark. I loved getting more backstory here to learn how Leatherface grew up and snapped. Of course I was still hoping for a bit of a happy ending, which I suppose we got, in a way! Ha! I had managed to avoid spoilers UNTIL I WATCHED A COMMERCIAL THAT AIRED DURING THIS WATCH. I was so mad about that…
Playing:
Nothing this month 🙁
Drinking:
The one beer I had out before cases started rising again was this amazing strawberry sour!
I also had these two lovely cans!
Listening to:
Kamala: Next In Line | Podcast – 5/5
I'm not sure how I came across this podcast, but I'm so glad I did! I loved learning more about Kamala Harris and I highly recommend checking this one out as well.
Dead And Gone | Podcast
This is a true crime podcast about two Grateful Dead fans that were brutally murdered in 1985 and the many Grateful Dead fans that have gone missing. This one hits close to home for me as I remember when Jeremy Ted Alex went missing from Northport, Maine, a town right next door to where I grew up.
In the bookish community:
Josh Christie, who works at Print: A Bookstore in Portland, Maine, designed these fun shirts! I'm so pumped I got one! Snag one before they're gone!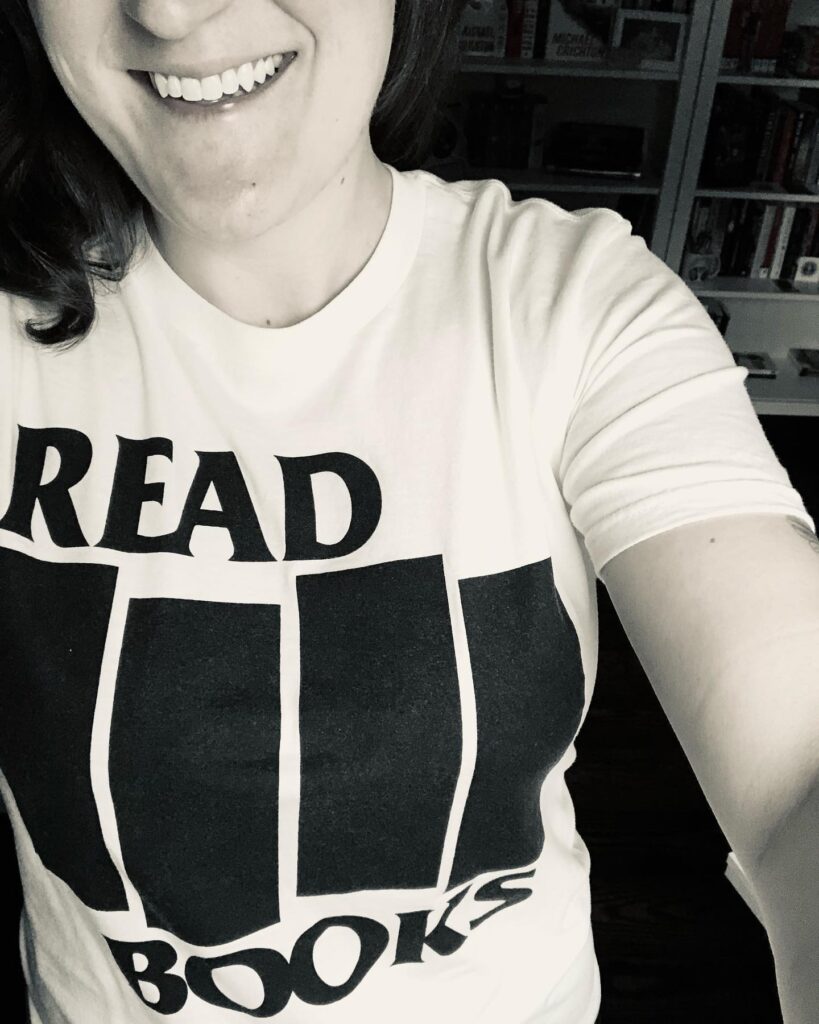 Monthly bookish related haul: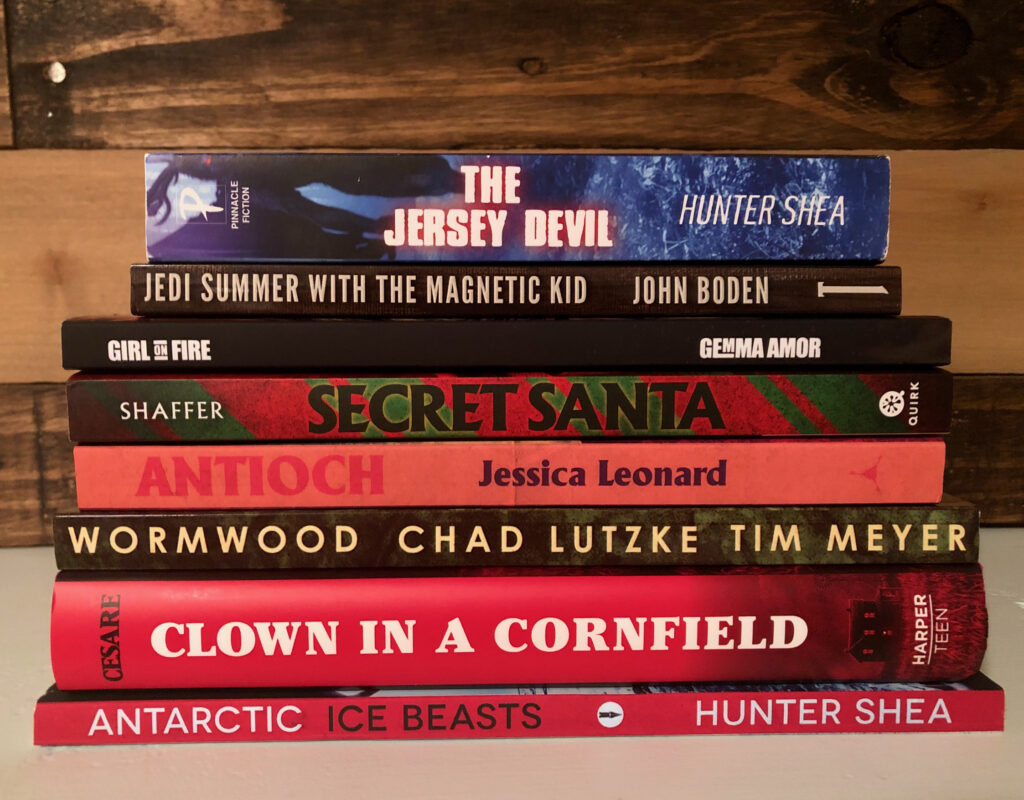 My favorite bookish photos this month: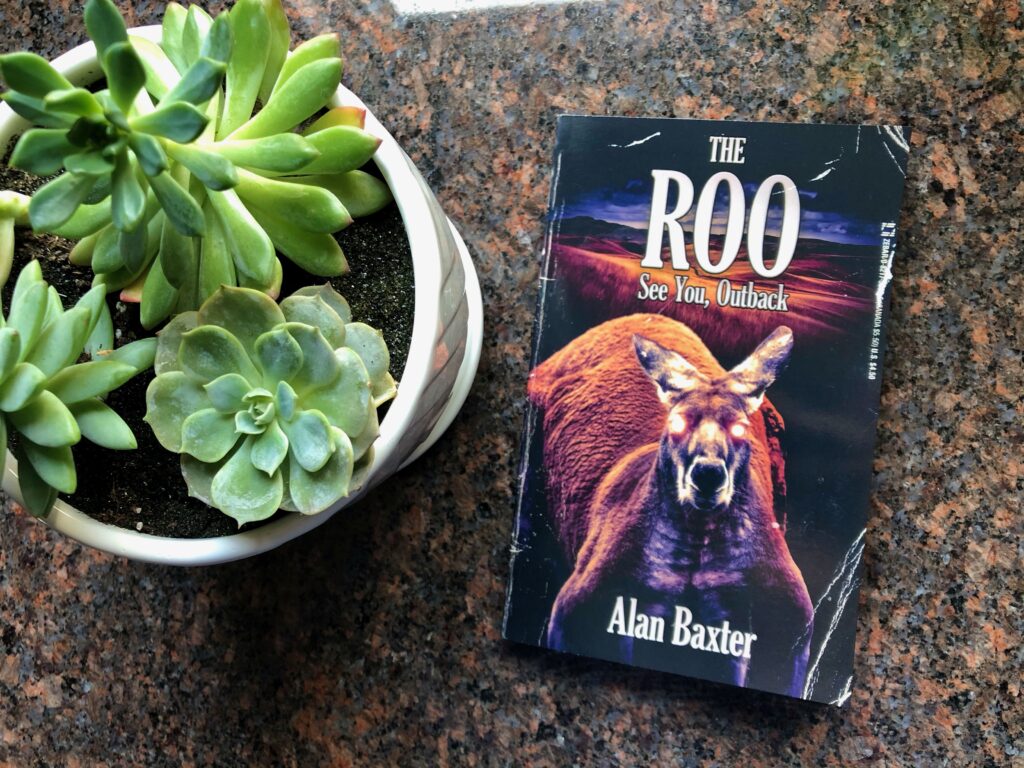 In case you missed it:
Looking forward to:
The holidays! I love the winter holidays so much. Bring on all the cheesy Hallmark movies and the hot chocolate!
Thanks for reading!