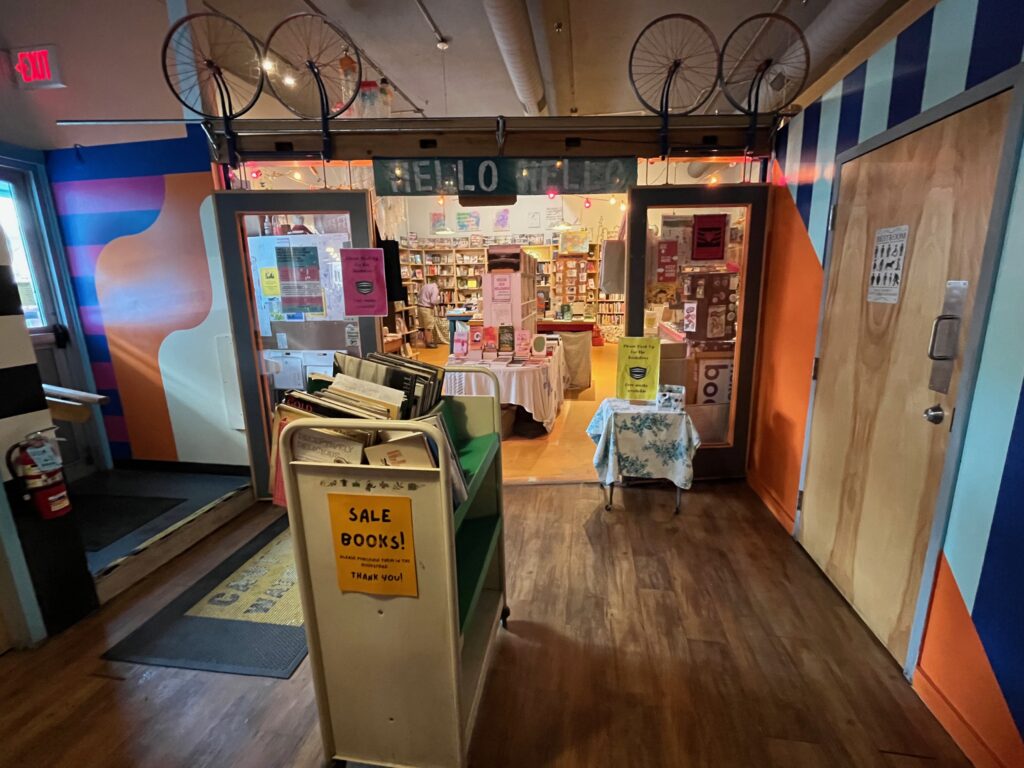 While spending the weekend in Maine, on the coast where I grew up, my husband and I were so excited that we had a few hours all to ourselves for the first time on our many trips back north.
In perfect Erica fashion, we accidentally came across a new-to-me bookstore called Hello Hello Books while searching out our morning beverages from a local cafe, Rock City Coffee!
Let's dive in!
Visiting Hello Hello Books
When first entering the shop, I paused to look at their New Releases section. I absolutely loved their printed quote about walking into a bookstore from Ocean Voung, author of On Earth We're Briefly Gorgeous, which read:
"When you walk into a bookstore, you're walking into the future of your cultural and intellectual life. Booksellers show you a way forward towards more of yourself, a way you might not have known existed for you—but is still entirely your own. They are mapmakers of possibility."
I almost grabbed Quietly Hostile by Samantha Irby and In The Lives of Puppets by TJ Klune, but told myself to make a loop first.
Next up on the New Releases area, I laughed right out loud at the end of the handwritten signage they had between shelves that added "general booknerd-ery" to the list of genres they had available.
To our left from there, was a lovely pop culture shelf, a merch section with notebooks, candles, soaps, and other such things, as well as a staff picks bookcase.
Next up, I zeroed in on the local indie bookshop bags. I'm kicking myself for not getting one!
We then moved into the picture books, middle grade, and YA sections.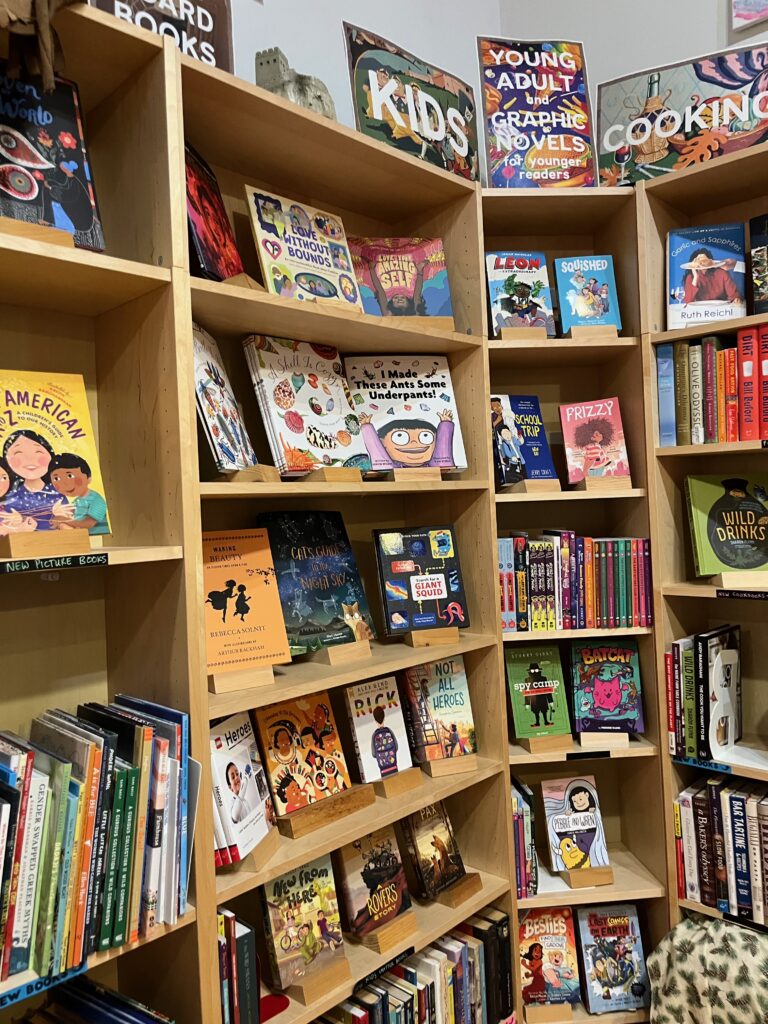 On the other side of that area, there was an awesome Maine section!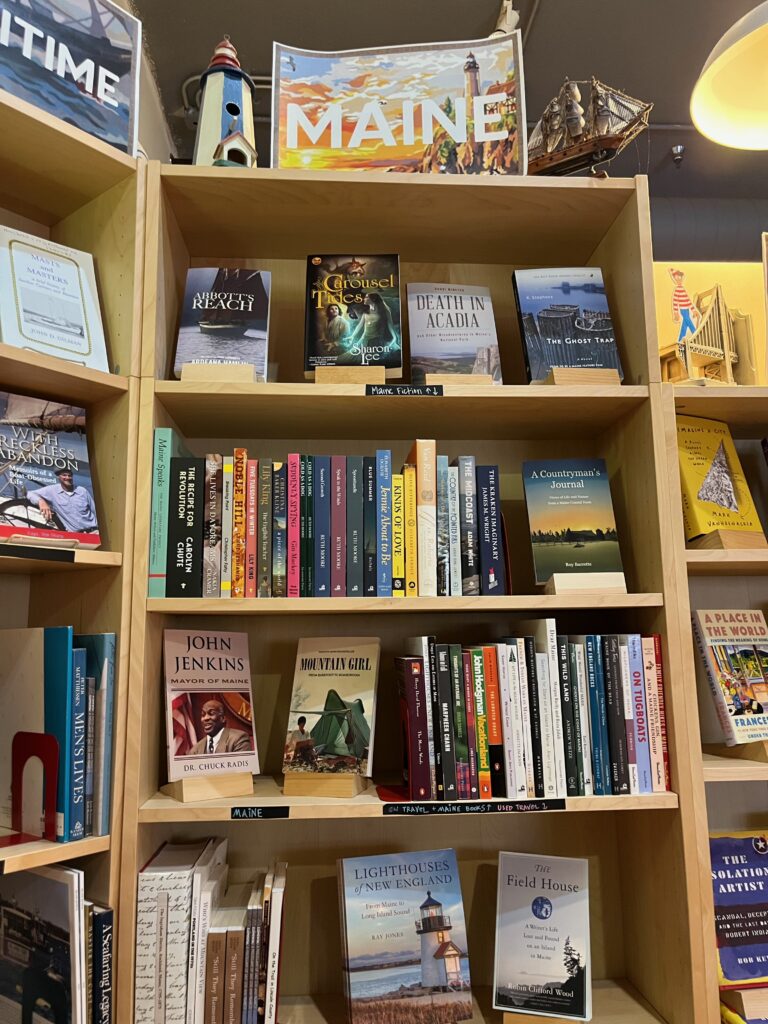 On the back side of the Maine shelf was what I was hoping to see; the SciFi, Fantasy, and Horror section! Grady Hendrix and Stephen Graham Jones were right there, facing out on the lovely display. I already own both of those, otherwise, they would have been coming with me!
There were also books from CJ Tudor, Silvia Moreno-Garcia, Travis Baldree, and more!
After I saw those first two books, my eyes landed on another book that was facing out, and I picked it up immediately!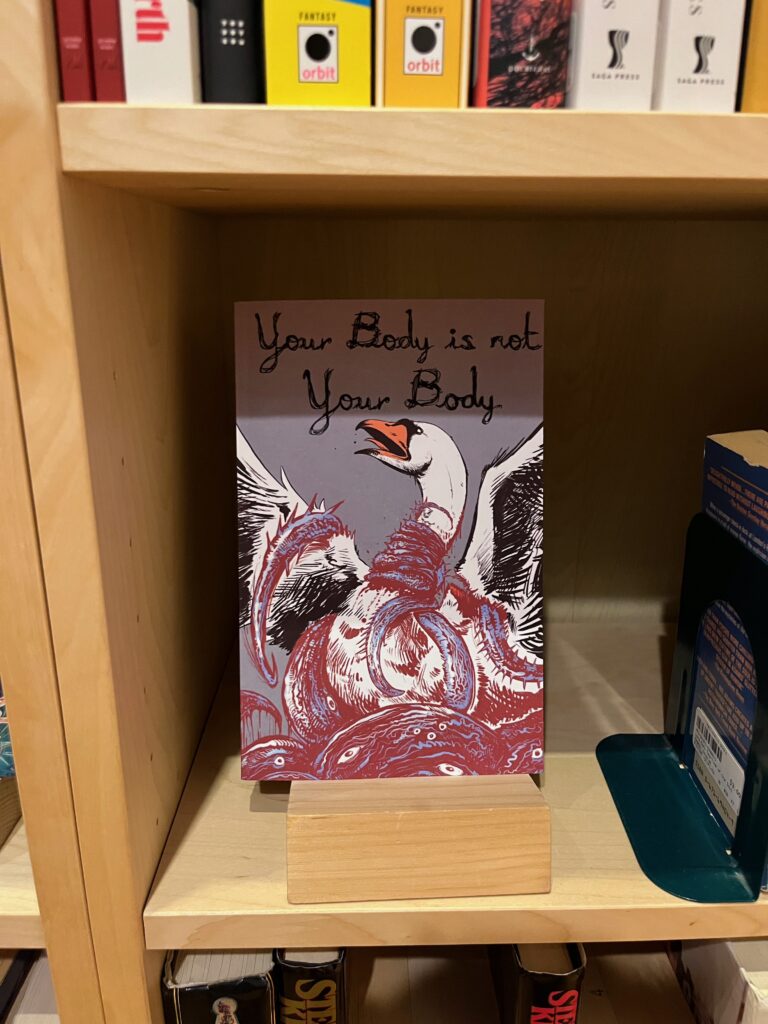 That book was Your Body Is Not Your Body, an anthology from Tenebrous Press!
After that, we went right to the register. Mission. Accomplished.
For such a small space, this bookstore really packed in an excellent variety! Readers of all kinds are sure to find at least one book to walk away with when they visit! I absolutely loved how fresh many of their books were. It wasn't the same old, same old that you tend to see in little shops. There was such a range here and excellent diversity!
Thanks for reading!
Have you visited this bookstore? If so, what did you buy?
To learn more about Hello Hello Books, feel free to click the links below: