I'm so excited to be sharing a recent book mail delivery that arrived on my doorstep from Mr. Ronald Kelly!
In this package, I received the physical copy of Mister Glow-Bones that I had preordered along with the goodies that Ronald gave away via the Dead Headspace podcast.
Let's dive in!
Unboxing a Package from Ronald Kelly
The Books:
The book that I won in the giveaway is The Essential Sick Stuff. I cannot wait to dive in to this one. How unsettling is that cover?!
Then of course we have my preorder of Mister Glow-Bones and Other Halloween Tales. I was so pumped to have a physical copy of this one. The illustrations look so cool in print!
The Illustrations:
I love these illustrations so much! I think it's so neat that Ronald does stuff like this when people buy books from him directly!
Ronald also drew on the copy of the tale Consumption that he also included in the giveaway. If you listen to Dead Headspace, you likely heard him reading from this in his spotlight episode. I'll link that below if you'd like to give it a listen!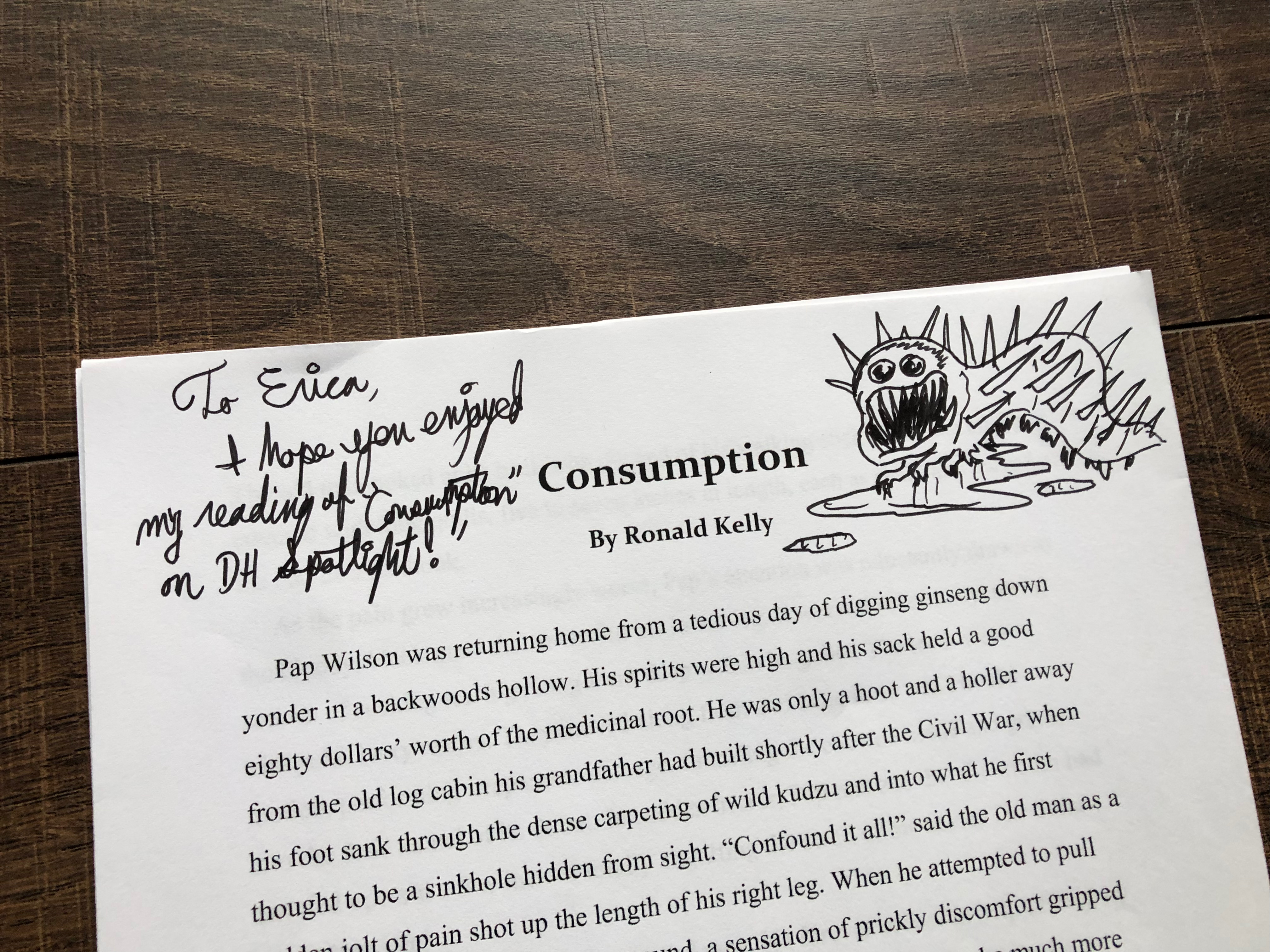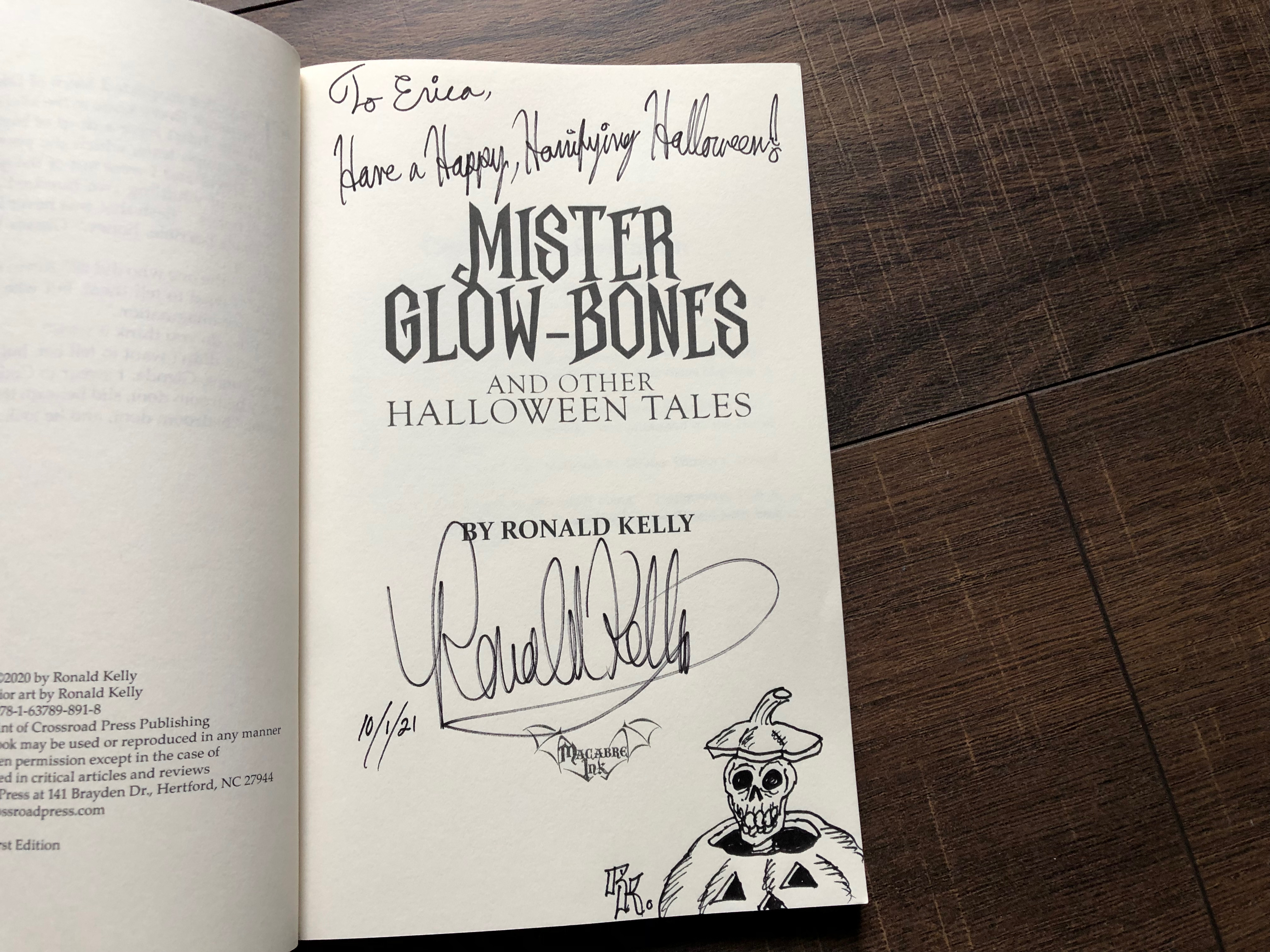 The Whole Package:
Other than the books, illustrations, and bookmarks, Ronald also gave away a t-shirt! I had the options of red or green, and I am SO glad I chose the green. How cool does that color look?!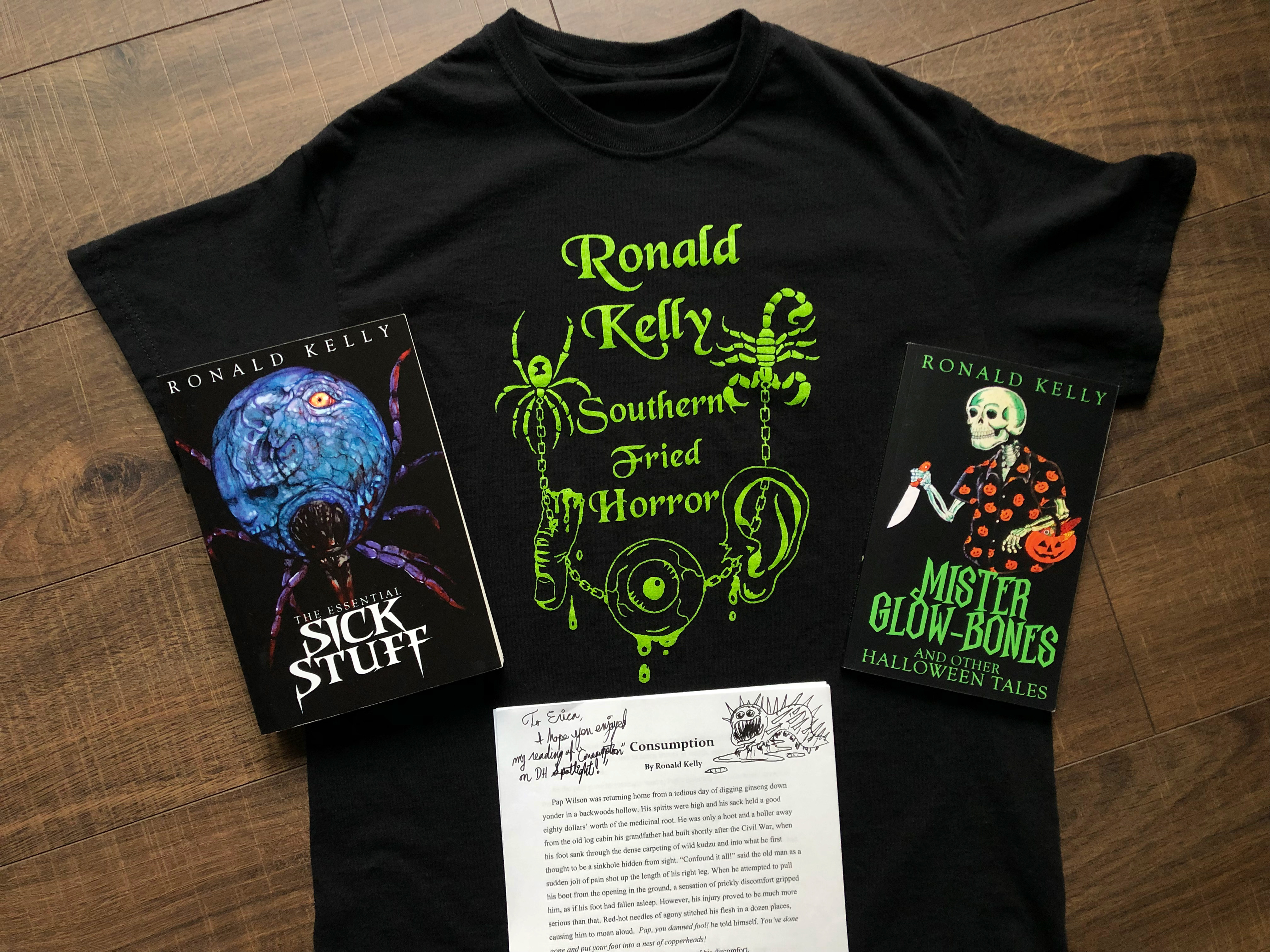 How AMAZING was this package?! I'm obsessed.
Thank you again to Ronald and the gents at Dead Headspace for making this happen for me! I'm so grateful!
Thanks for reading!