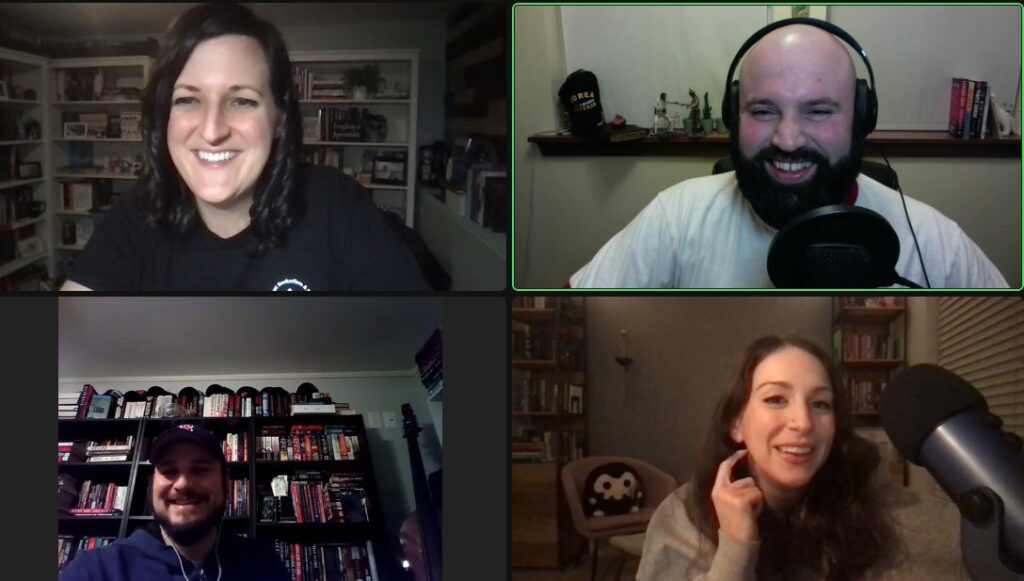 Starting 2023 with a bang, I joined Dead Headspace for the first time as an official host (no more guest hosting!) to chat with the amazing, Rachel Harrison!
Let's dive in!
Rachel Harrison on Dead Headspace
Give the episode a listen here:
Or watch along here:
I was so excited to be joining the Dead Headspace team as a host for the very first time for this episode! I've officially been welcomed to the team rather than joining as a reoccurring guest host. If you watch the Youtube recording, you'll see me start to panic as, at 32 years old, I still get super uncomfortable when people say nice things about me. Patrick and Brennan know this about me, so they graciously moved right on rather than having me speak.
I still can't believe I get to be a part of this team. I'm so very grateful. I love Patrick and Brennan, and I look forward to 2023 and speaking to all the quests we have booked already!
When Patrick and Brennan told me that Rachel was going to be on the podcast, I cheered out loud! I had just finished Such Sharp Teeth, so I was thrilled to get to talk to Rachel so soon after.
On this episode, a few of my favorite highlights include:
Rachel's discussion about her childhood experiences with horror,
What cryptid or paranormal creature Rachel would like to tackle in the future,
Giving a shout-out to Gibsons bookstore and Ryan specifically,
Our chat about how cool Alma Katsu is,
A teaser about Rachel's upcoming book, Black Sheep!
This episode was truly such a blast. If you haven't yet, please check out Rachel's work. I would very highly recommend the two books that I was able to read before the show's recording which are linked below; Bad Dolls and Such Sharp Teeth. I already cannot wait to read more from Rachel!
Thanks for reading!