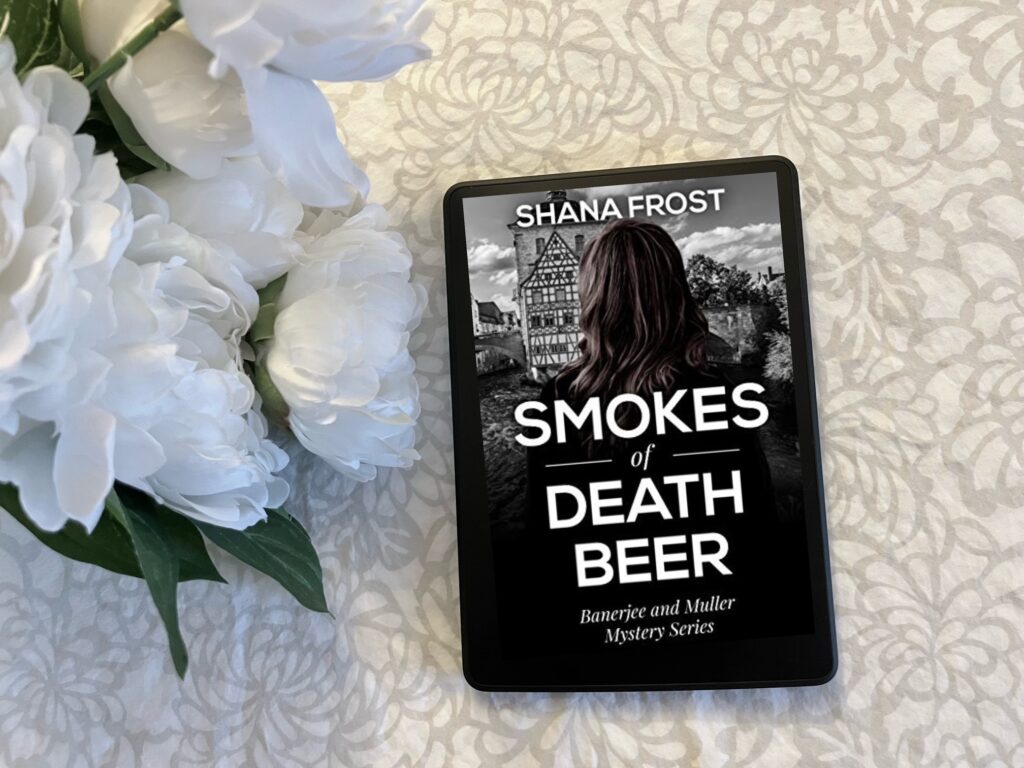 Smokes of Death Beer by Shana Frost is a quick murder mystery about a young woman on vacation that winds up in the wrong place at the wrong time.
Let's dive in!
My Thoughts on Smokes of Death Beer (Banerjee and Muller Mystery Series Book 1) by Shana Frost
All Nina wants to do is get away and enjoy the town of Bamberg that she is vacationing in. While wandering the town, she stops into a brewery, called Schlenkerla, for a Rauchbier to quench her thirst. When two men ask if they can join her, she's a bit unsettled, but doesn't see the harm.
Later, when she stumbles across a dead body, she realizes that it was the body of one of those men! Panicked, and not wanting to be a suspect, she flees. She can't imagine anyone had seen her, but doesn't want the killer to come after her if they were still nearby.
When she's contacted by a detective, and then gets a threatening phone call, she realizes that she is in way over her head.
Partnering up with the detective, the two brainstorm to try to figure out who the killer is.
This tale didn't hold back! We were off and running right on the first page, and the action didn't let up until the very last page.
My Favorite Passage from Smokes of Death Beer
Someone shouted behind them, and glasses clinked as a waitress thudded two Rauchbiers down in front of them, sloshing the brown nectar over the rims to join the ancient stains on the wooden table.
My Final Thoughts on Smokes of Death Beer
This was so fast-paced and fun! I definitely recommend picking it up when you can dedicate an hour or so to read straight through! You won't want to set it down.
I can't wait to see what Nina gets up to next and whether or not she crosses paths with the detective again!
---
Related Reading: