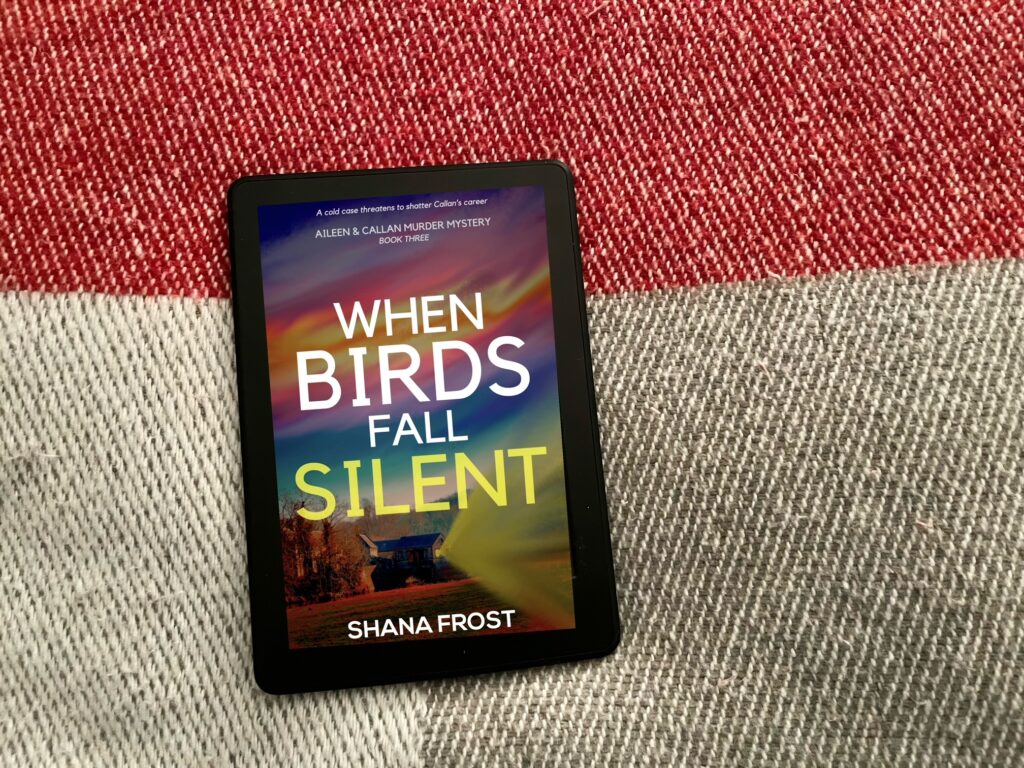 When Birds Fall Silent by Shana Frost is the third book in the Aileen and Callen Murder Mysteries series. In this book, Shana really brought the suspense and foreboding feelings to the forefront!
Let's dive in!
My Thoughts on When Birds Fall Silent (Aileen and Callan Murder Mysteries Book 3) by Shana Frost
When this tale begins, we find that a short lull has fallen over the town. But it won't be that way for long!
Aileen is back to focusing on her inn and the guests. But when a rather strange guest arrives, Aileen's detective senses start to tingle.
Meanwhile, an old missing persons case is reopened. The missing person had been Callans' friend.
Soon, both characters are in way over their heads. But per usual, they are determined to push forward to solve the case!
There was plenty of action here, and a lot of sleuthing! I kept getting so nervous that Aileen was going to wind up in a tricky spot again. But thanks to her self defense training from Callan, she was more confident in her strength which was awesome to see!
I couldn't help but chuckle at the stubborn streak each character had going in this book! You could see them slowly dropping the act. This made the ending that much sweeter!
My Favorite Passages from When Birds Fall Silent
Birdsong drenched Loch Fuar's verdant moors in a calming blanket, and the sunshine wove a golden curtain of cheer, though everyone knew such weather in Scotland could fizzle out like an unattended candle by the windowsill.
She wasn't stress eating – more like keeping herself happy. Chocolate always boosted her spirits.
The night held its breath – no bats, no wind rustling the leaves.
They strode over to the front door, and the aromatic scent of cinnamon made his stomach protest.
Aileen hooted with laughter. "Is there a GPS in your stomach? Anytime you're near a kitchen, it growls."
He snatched the go-cup from the tray. The coffee woke him like firecrackers on a silent night and softened the grumpiness his face held. And with it, the puffiness of sleep vanished.
My Final Thoughts on When Birds Fall Silent
My goodness I am just so in love with this series! I have been having a blast getting to know the characters more as they grow into themselves and let some of their walls down.
The mystery here was certainly a dark and twisted knot, but with Aileen's help, Callan was able to unravel it just in the nick of time!
I highly recommend checking this series out!
---
Related Reading: