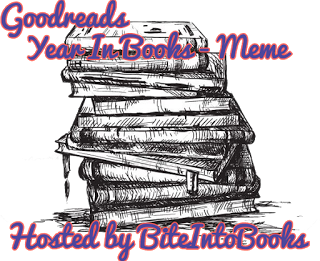 I'm so excited to participate in the Goodreads: Your Year In Books Meme hosted by Ester of BiteIntoBooks again this year!
Check out Esther's post for 2018 here!
Let's dive in!
Goodreads: Your Year In Books Meme 2018
Stats:
My high scoring books this year (all 5 star ratings):
I had 57 five star reads in 2018! Check out my List of Best Books That I Read in 2018 here.
Thanks for reading!
This was an amazing reading year for me! I'm so thrilled with my stats, especially considering how insanely busy this year was with finding a new job, holding down two jobs and various side projects, and the most time consuming of all; THE WEDDING.
To participate in this meme, visit this blog post at BiteIntoBooks to learn more!