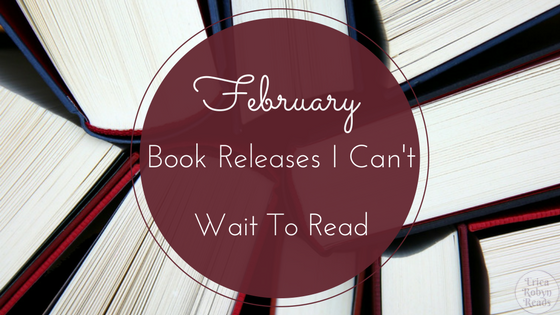 I usually try to read some cutesy romance novels during February, but next month I will be picking up a couple of thrillers!
2 February Book Releases I Can't Wait To Read
Expected publication date: February 6th 2018
Synopsis:
Five women go on a hike. Only four return. Jane Harper, the New York Times bestselling author of The Dry, asks: How well do you really know the people you work with?
When five colleagues are forced to go on a corporate retreat in the wilderness, they reluctantly pick up their backpacks and start walking down the muddy path.
But one of the women doesn't come out of the woods. And each of her companions tells a slightly different story about what happened.
Federal Police Agent Aaron Falk has a keen interest in the whereabouts of the missing hiker. In an investigation that takes him deep into isolated forest, Falk discovers secrets lurking in the mountains, and a tangled web of personal and professional friendship, suspicion, and betrayal among the hikers. But did that lead to murder?
Click here to read my review of The Dry (Aaron Falk #1)
.
Expected publication date: February 20th 2018
Synopsis:
Dr. Matilda Deacon is a psychologist researching how memories are made and stored when she meets a strange eleven-year-old girl named Ashanique. Ashanique claims to harbor the memories of the last soldier killed in World War I and Matilda is at first very interested but skeptical. However, when Ashanique starts talking about being chased by the Night Doctors—a term also used by an unstable patient who was later found dead—Matilda can't deny that the girl might be telling the truth.


Matilda learns that Ashanique and her mother have been on the run their whole lives from a monstrous assassin named Rade. Rade is after a secret contained solely in memories and has left a bloody trail throughout the world in search of it. Matilda soon realizes Ashanique is in unimaginable danger and that her unique ability comes with a deadly price.


Thanks for reading!
What book releases are you looking forward to this month?
SaveSave