When a copy of a book that I ordered months ago finally made it's way to my doorstep (of course I had already acquired another copy elsewhere), I was so excited that I had an excuse to go visit another little free library!
Let's dive in!
Little Free Library Visit – Greenview Village, Manchester, New Hampshire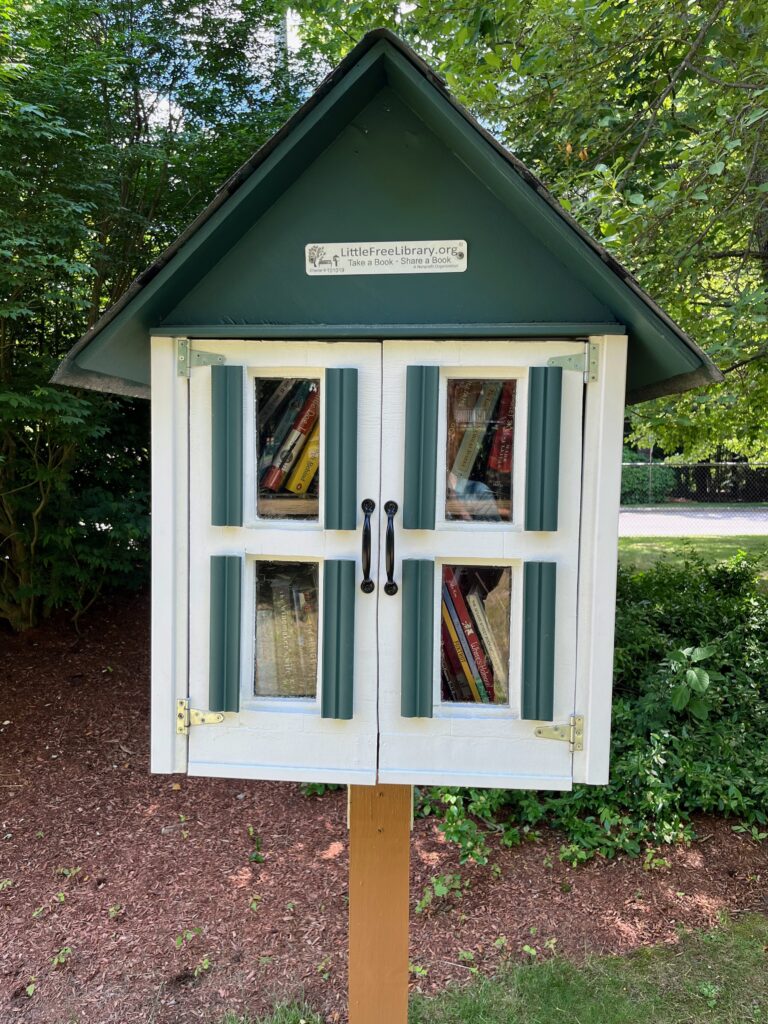 When I arrived to the area, I didn't see the LFL initially, so I ended up going into the leasing office to ask if they knew where it was and I was directed right to it. Of course, there had been a large truck parked on the side of the road where it was located… so I had driven right by!
I love that this one was located in an apartment complex, just outside of the playground area and not too far from the pool! It looked like you can park at the leasing office and go through the playground or park on the street if that space isn't already taken like it was today.
This was a super cute LFL. I loved the white and green color scheme. It looked wonderful tucked into the garden area and it was clear that this one is very well taken care of.
This LFL also featured a beautiful dedication. The dedication read:
In Loving Memory Of Greg Zervos, April '87 – August '20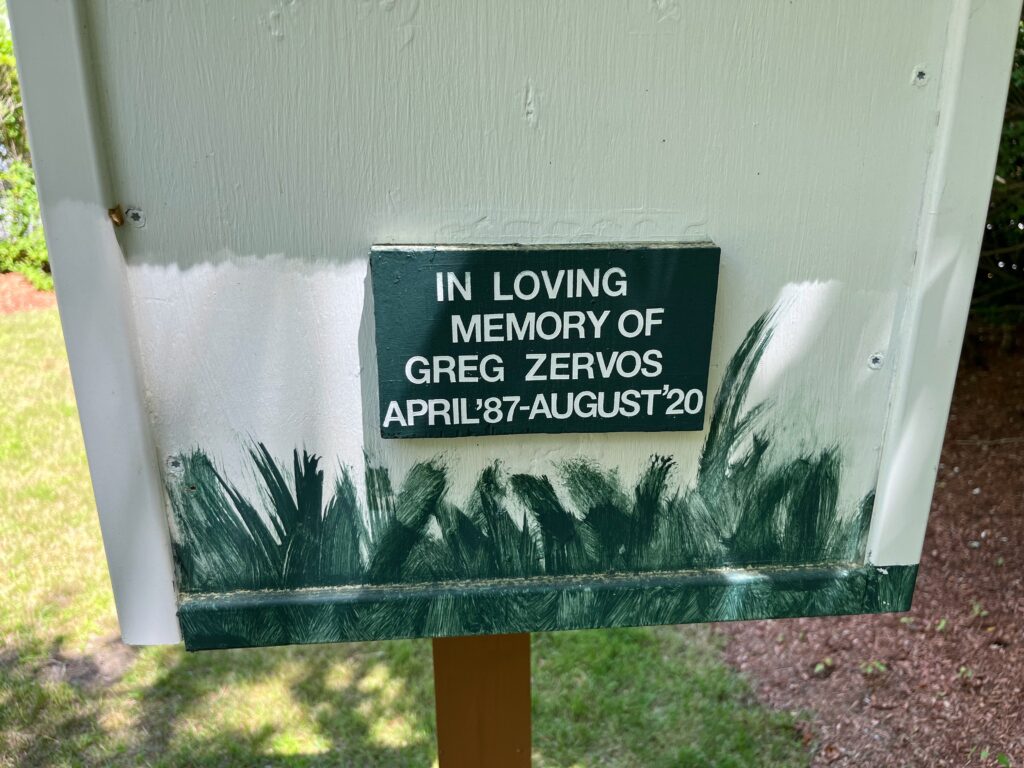 I did some research, but couldn't find any information about Greg. I would love to know more about his life, so I'll have to keep looking. <3
I was so excited to see that this one was PACKED with books! I didn't take one, but I did leave my duplicate copy of The Misfits by Hunter Shea off to find the hands of a new reader.
Thanks for reading!
---
Related Reading: