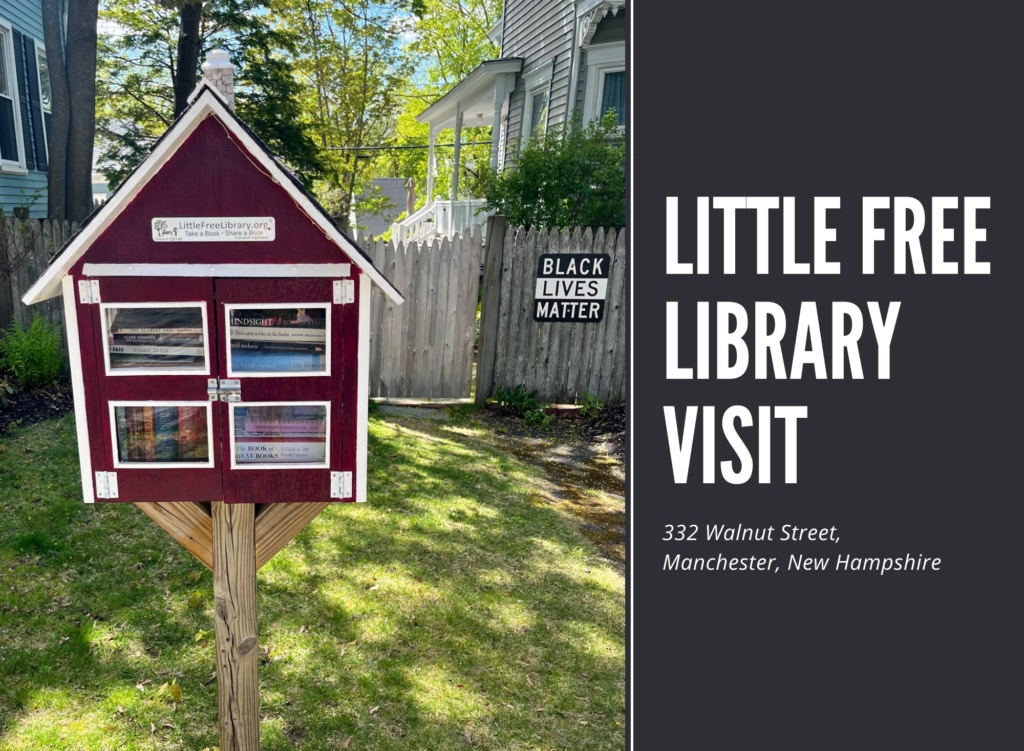 After my first visit to a local Little Free Library, I couldn't wait to venture out to find some more!
While on my two week break from work, I downloaded the LittleFreeLibrary phone app and immediately started taking note of the stops I wanted to make.
One afternoon, I decided to take a stack of books and hop around from one LFL to another. This location was stop number one of that trip!
Let's dive in!
Little Free Library Visit – 332 Walnut Street, Manchester, New Hampshire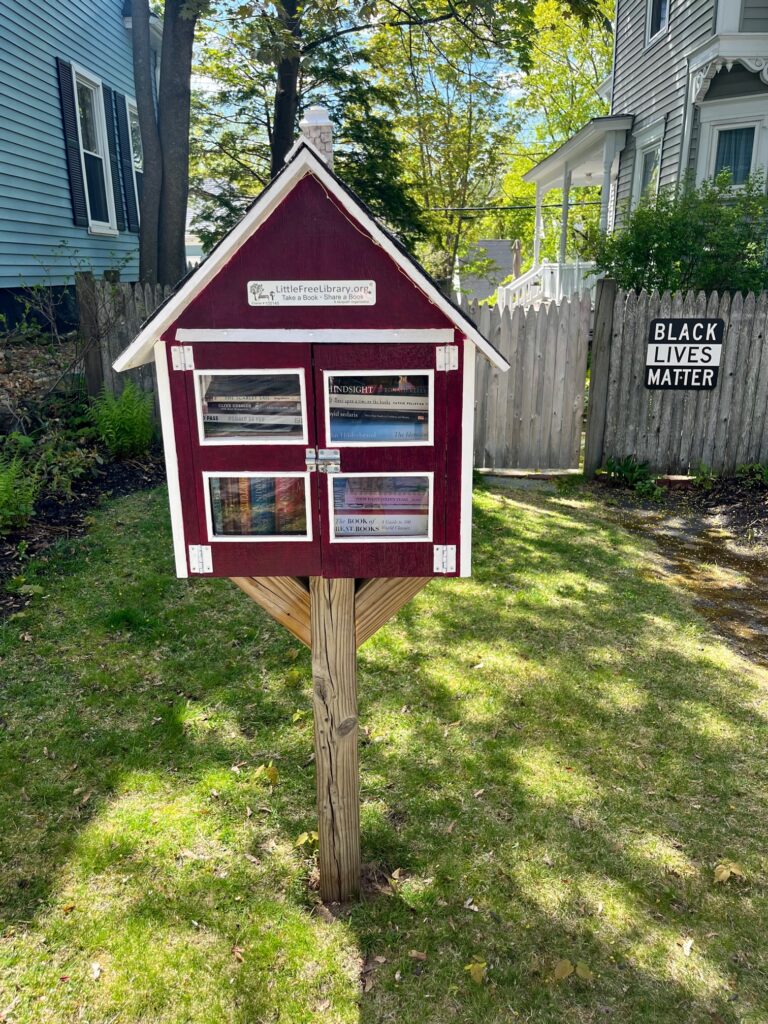 The owner started this LFL during the pandemic to support readers during a difficult time. What an amazing idea!
This LFL was super easy to get to, there was plenty of street parking, and the library itself was beautiful! I loved the red! There was also quite the range of books here. I spied Hollow City, one of my favorites!
I didn't take anything, but I did leave behind my duplicate copy of Hindsight by Ronald Kelly. I hope it finds a readers hands soon!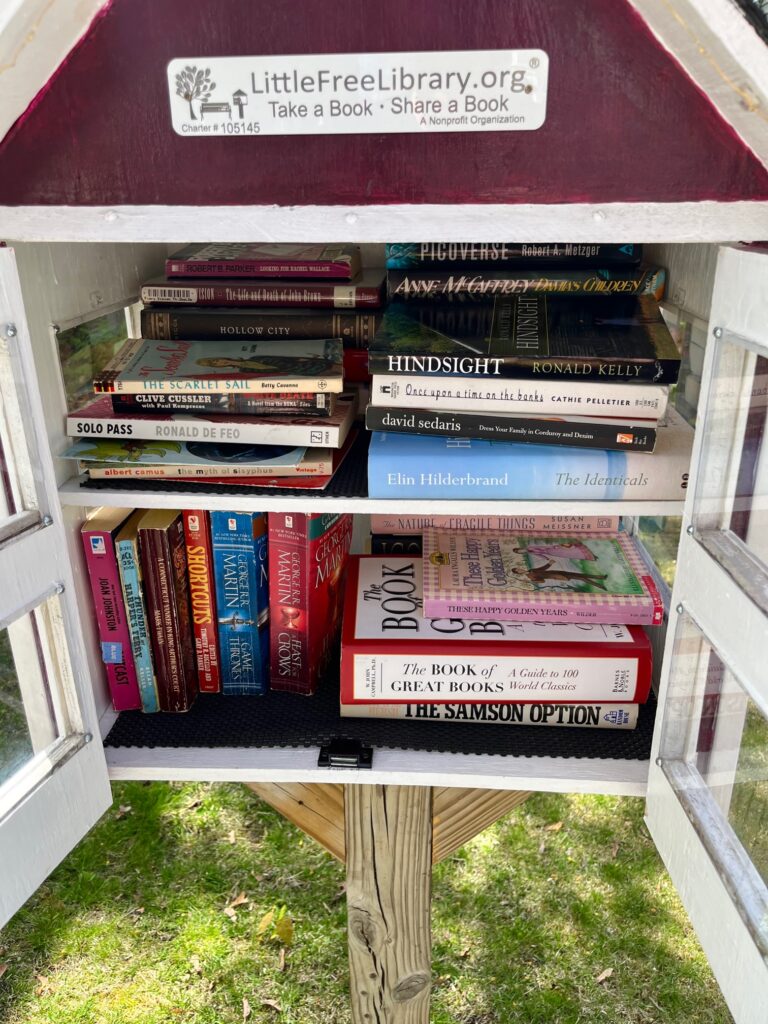 Thanks for reading!
Stay tuned for the other stops I made this on my LFL hop this afternoon!