Of course I had to treat myself in December for the Night Worms package. Per usual, this package didn't disappoint!
NOTE: THERE WILL BE SPOILERS BELOW!
Let's dive in!
My Thoughts on the December 2021 Night Worms Package
The Goodies
I LOVE the sticker from @curseiv and the bookmark from @theinksmith so much! How spooky and fun for the holiday?! I'm a fan of the keychain as well, though mine is already super scratched up as the material is that clear coating stuff that doesn't usually hold up very long. So this will be living on my shelf rather than on a keyring. The coffee isn't something my husband will go for, so this one may end up my a secret Santa gift bag at work. I love the label on it though!
The Books
The books included The Valancourt Book of Victorian Christmas Ghost Stories: Volume Five edited by Christopher Philippo, and The Savage Instinct by M.M. DeLuca.
I haven't heard of either of these books, so I'm very excited to dive in!
The Whole Package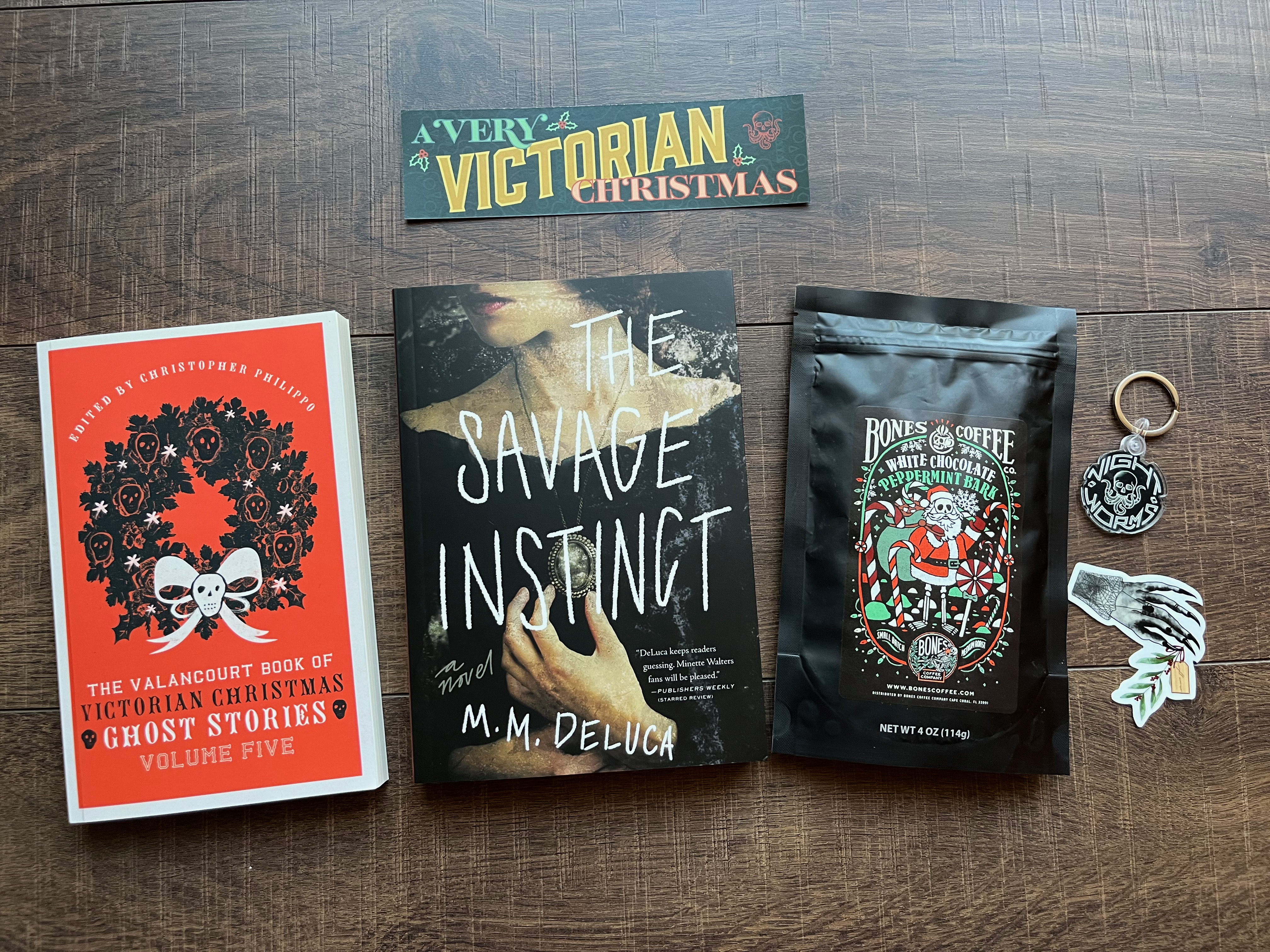 I really enjoyed this package. What a treat to open as an early Christmas gift to myself!
Happy December everyone!
---
Related Reading: