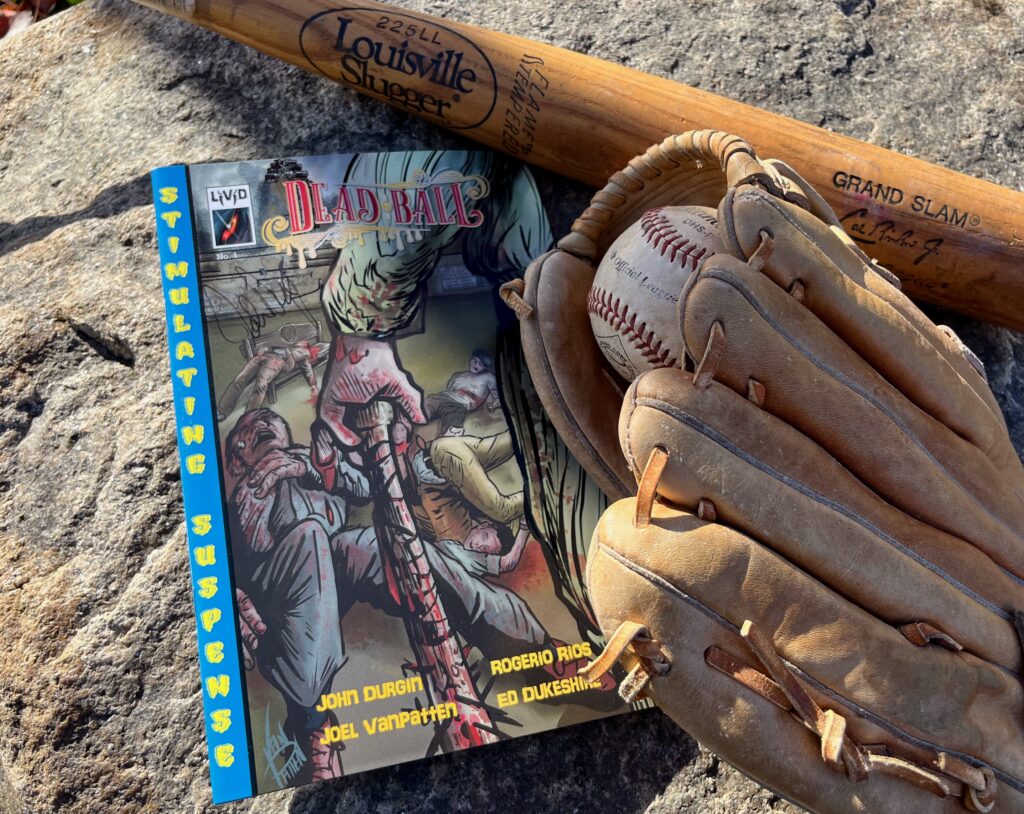 Dead Ball from Livid Comics is a bloody and haunting story with the lesson that all choices come with a cost.
Right off the batt (sorry, I just couldn't help myself!), I knew this was going to be awesome just by looking at the cover.
Let's dive in!
My Thoughts on Dead Ball from Livid Comics
Dead Ball was written by John Durgin, art by Rogerio Rios, colored by Joel VanPatten, and lettered by Ed Dukeshire.
I'm super impressed with the quality here. This comic feels more sturdy than others that I have read. It gives me faith that this one will look great on my bookshelf for a very long time to come!
When opening to the very first page, readers are met with a wonderful design that shows off the names of all those that were involved in the creation of the comic in such a creative way!
Then beginning the story, we learn that we're in 1917 and that something is very wrong.
A man named Teddy tells his wife and children to hide while he tries to keep them safe from intruders. But we soon see that there is something is terrifyingly unusual about these intruders. One look at the woman had me ready to say "nope!" and close the comic!
Turns out, Teddy had made a deal and the consequences of that deal have come up.
Then we jump back to 1908 to learn how Teddy got himself into this situation before returning to the present to see how the break in turned out.
This was such a fun story to follow in this first volume. I was so nervous to see what was going to happen with each flip of the page.
The artwork is fun and also quite unsettling! Like I had mentioned above, there's one character that gives me the willies!
Much of this first volume occurred at night, so I was loving all of the black backgrounds! I also loved the muted color palette with pointed bright colors that are used when necessary to add more drama!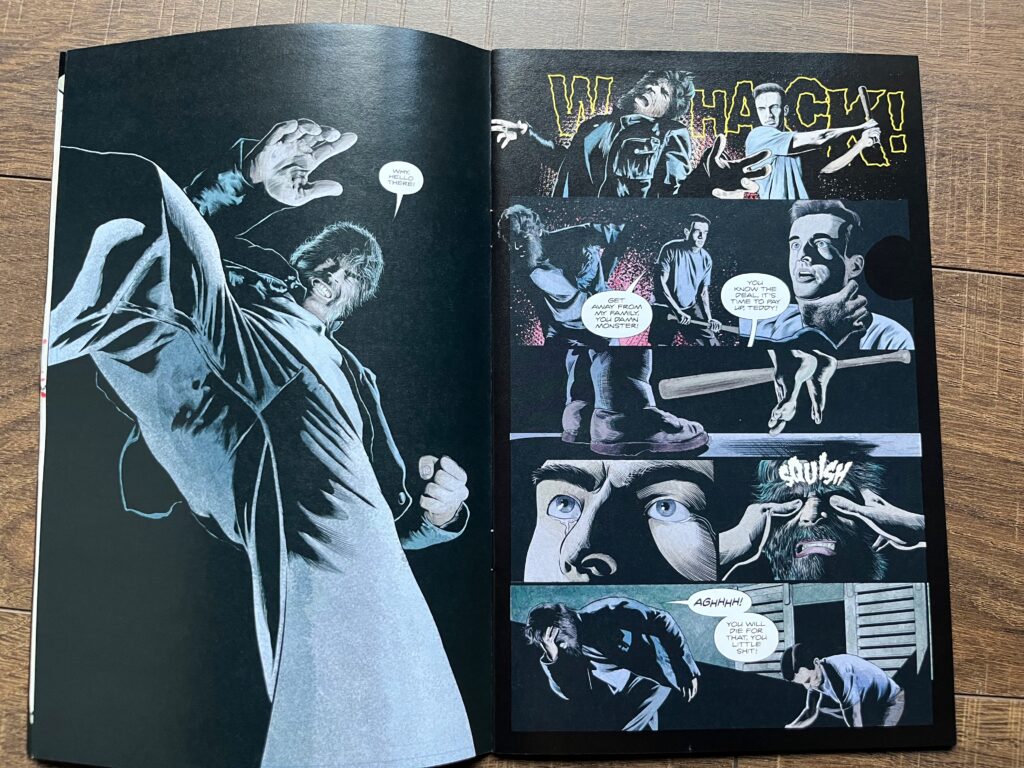 My Final Thoughts on Dead Ball Volume 1
I loved the set up of this first volume! I thought that it perfectly gets readers hooked in the series as they will be immediately invested in Teddy's plight.
I cannot wait for Volume 2!
---
Purchase your copy of Dead Ball Volume 1
---
Thanks for reading!
And thanks again to the wonderful John Durgin for hand-selling this to me while at the Merrimack Valley Halloween Book Festival and then signing it for me!