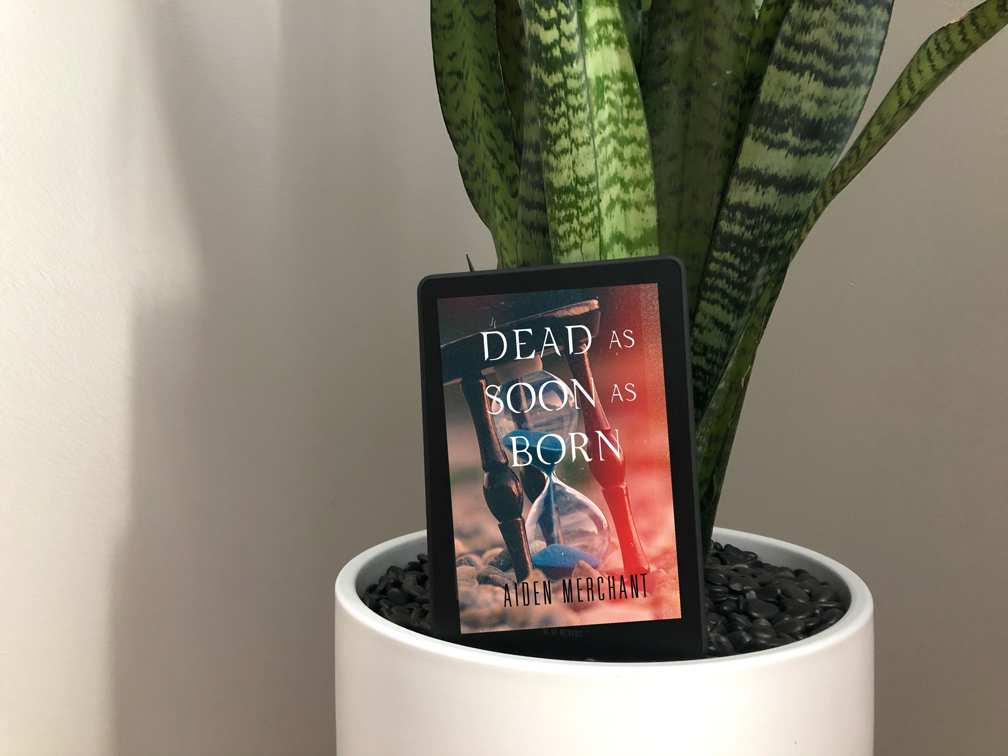 Dead As Soon As Born is a killer collection of Aiden Merchant's work. There's a blend of horror and horror adjacent tales, but also tales that are crime and drama based in this short story collection. I had an absolute blast reading this one!
Full disclosure: I was given a free copy of this book from the author in exchange for an honest review. This did not affect my rating in any way. I also purchased a copy.
Let's dive in!
My Thoughts on Dead As Soon As Born by Aiden Merchant
This collection began with a content warning note that I appreciate seeing SO much. I really like that Aiden adds this note to the beginning of the collection that directs readers to the end of the book if they are looking for a heads up.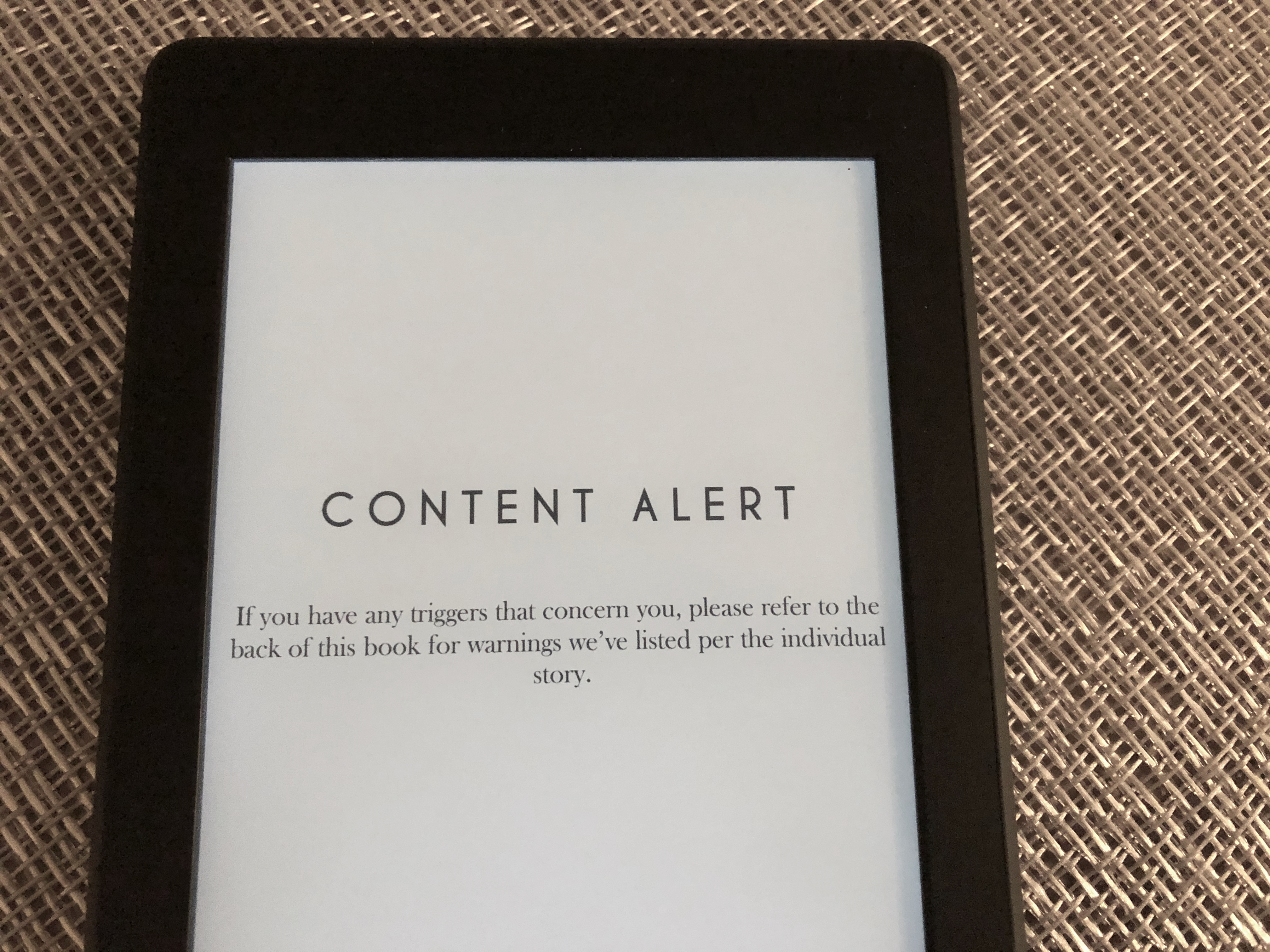 I loved the variety here! There are also a few different formats included here, from flash fiction to novelette. I loved that I never knew what to expect when I started a new story.
Per usual, here are my notes on each tale.
Pasture – Four Stars
Phew, this tale about reincarnation captured so many emotions; love, frustration, terror, and more!
Wild Minds – Four Stars
Wild Minds by Aiden Merchant is a chilling tale about a man that isolates himself at a cabin to write. But at that cabin, there is something in the woods watching him… I had read this before as a standalone story. Click here for my full review.
The Sinking – Four Stars
In this tale, a man is going about his day like nothing is wrong… like he didn't kill his wife and stuff her in a trunk. But what will he do with the body? This was cool to see the full version after reading the screenplay version in Kill For Them!
No More – Five Stars
Yessssss! This is a short one but one that packs a powerful punch! I love that this woman saw the opportunity and took it, even if it wasn't perfect.
Let's Rob Your Ex! – Five Stars
What a ride this tale was! When Dana is approached by a stranger one day, she learns that this stranger is her ex husbands new fiancée. But something is off here, and it only get more unsettling as time goes on. I did not see that ending coming but I loved where it went!
Above and Below Exitium – Five Stars
Holy!! This anxiety-inducing tale of an alien invasion was incredibly terrifying. There are so many elements here that hit on my biggest fears; being separated from loved ones, a bridge collapsing, being stuck under ground, oceans boiling, and so much more. In the authors note, Aiden mentions how the schools reaction was a lot like 9/11, and that's exactly how I felt when reading it! My experience was very similar. What an all around horrifying tale. I would love to read more here!
The Human Condition – Four Stars
This story begins with a terrible car accident. Moments later, the two drivers realize they are outside of their vehicles, looking at their bodies as emergency crews arrive. This is something that terrifies me so much. There are so many people out there that don't look at driving a car as a privilege and don't treat it with respect. That plus the thought of dying in a car accident that wasn't your fault in any way is so scary to me. While this tale had a lot of heartbreaking elements, there were also a lot of uplifting bits that will make readers smile.
Brokenhearted – Four Stars
Oh goodness! This short one is certainly shocking!
Out At Sea – Five Stars
Gosh I love this one! I mean, a terrifying tale set at sea with creatures that come out at night? I'm so in for stories like this! I had previously read this one, but it was wicked fun to return to it! It's definitely one of my favorite sea related horror stories! Click here to check out my full review for Out At Sea.
Stubby Legs – Four Stars
Oh my gosh! I was so thinking this one was going to be a lighter tale, but it was too good to be true. This got dark very quickly! What a good dog this woman has… other than the initial running off of course. The tunnels were so interesting but also terrifying.
Hiding – Five Stars
This is a flash fiction piece about a a girl that is clearly in a terrifying situation. This one gave me goosebumps!
Palinoia – Five Stars
This brutal tale is about a guy that goes to visit his girlfriend but learns that she hasn't been faithful. When things go sideways, he's given another chance, but what will he do differently next time? Love the Bring Me the Horizon references!
Time Wavers – Five Stars
What a heartwarming tale! I love Gina and Abe so much.
Vermillion – Five Stars
I love horror shorts like this that have both a real world terror and a terrifying creature. The read world bit was absolutely heartbreaking.
Voxwrecker – Five Stars
I love the format of this one! It's written in a set of recordings from two characters that share the machine in an apocalyptic world where many people have lost their minds after being infected with something. I would happily read more from this storyline, but it's super impacted as is!
Crossing Red – Five Stars
This tale beings with an audio recording of a statement made to a detective by a woman that knew a man named Matthew Hart that was wanted for murder. We then jump back to see Matthews downfall and what happened next. I loved that we got updated news stories and tweets throughout the tale! This was such a fun crime tale! It was filled with suspense and lots of little twists that just made the story more suspenseful!
My Final Thoughts on Dead As Soon As Born
This is such a fun collection! This truly has something for everyone, so I highly recommend it to everyone! If you're a horror fan, there are plenty of stories in here for you. If you're just starting to get into horror, this is a great starting point as it covers a wide range of horror among other genre elements!
---
Snag a copy through Bookshop to help support local indie bookshops:
Related Reading: