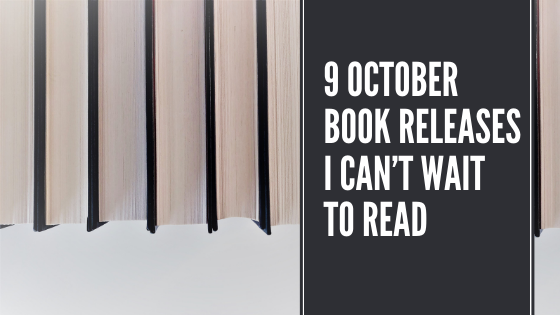 While there are nine books on my list for October that I can't wait to get my hands on, I have an inkling that I am missing a few…
I was lucky enough to snag some ARC's of few already, so stay turned for my reviews!
Please note: This post contains affiliate links for bookshop.org and Amazon. By clicking the links and ordering the books, you can help support a local indie bookshop! By using this link, I will get a small commission. 
Let's dive in!
October 2021 Book Releases
Mister Glow-Bones and Other Halloween Tales by Ronald Kelly
Expected Publication Date: October 4th, 2021
Genre: Horror
Synopsis:
Halloween is more than a holiday; more than a fun time of candy and costumes for the young. It is inoculated into our very being at an early age and there it remains. As we grow old, it grows dormant… but it is still there. For the lucky ones, such as us, it emerges every year, like a reanimated corpse digging its way out of graveyard earth to shamble across our souls. And we rejoice… oh, if we are the fortunate ones, we most certainly rejoice.
So turn these pages and celebrate our heritage. Blow the dust off the rubber mask in the attic and hang the glow-in-the-dark skeleton upon the door. Light the hollowed head of the butchered pumpkin and string the faux cobweb from every corner and eave.
It's Halloween once again. Shed your adult skin with serpentine glee and walk the blustery, October streets of long years past. And, most of all, watch out for misplaced steps in the darkness and the things that lurk, unseen, in the shadows in-between.
---
Mercy Creek: A Jo Wyatt Mystery by M. E. Browning
Expected Publication Date: October 12th, 2021
Publisher: Crooked Lane Books
Genre: Mystery
Synopsis:
In an idyllic Colorado town, a young girl goes missing—and the trail leads into the heart and mind of a remorseless killer.
The late summer heat in Echo Valley, Colorado turns lush greenery into a tinder dry landscape. When a young girl mysteriously disappears, long buried grudges rekindle. Of the two Flores girls, Marisa was the one people pegged for trouble. Her younger sister, Lena, was the quiet daughter, dutiful and diligent—right until the moment she vanished.
Detective Jo Wyatt is convinced the eleven-year-old girl didn't run away and that a more sinister reason lurks behind her disappearance. For Jo, the case is personal, reaching far back into her past. But as she mines Lena's fractured family life, she unearths a cache of secrets and half-lies that paints a darker picture.
As the evidence mounts, so do the suspects, and when a witness steps forward with a shocking new revelation, Jo is forced to confront her doubts, and her worst fears. Now, it's just a matter of time before the truth is revealed—or the killer makes another deadly move.
---
Horrors Untold: Vol 4 by Matt Wildasin
Expected Publication Date: October 15th, 2021
Publisher: Self published
Genre: Horror
Note: I can't wait to hear more about this collection! I have volume one on my shelf that I REALLY need to get to ASAP.
---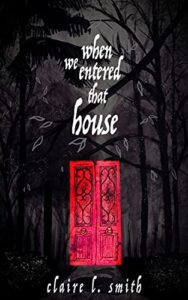 When We Entered That House by Claire Smith
Expected Publication Date: October 15th, 2021
Publisher: Off Limits Press
Genre: Occult Horror
Synopsis:
Best friends Zoe and Elle share a secret. Every day after school, they sneak into the ominous woods surrounding their small town. The isolation of the remote wilderness shelters them from the chaos at home, but it also brings dangers of its own.
Something wicked watches the girls from a rotting Victorian mansion. Zoe and Elle will soon discover the mansion's decaying walls hide centuries-old secrets and a family whose bloodline is stained with violence and insanity.
In order to escape, the girls' friendship and inner strength will be tested. The house's clutches are strong, and both friends will be caught in a struggle they may not be able to win.
---
It Call From The Doors Anthology
Expected Publication Date: October 15th, 2021
Publisher: Eerie River Publishing
Genre: Horror
Synopsis: 
Open the door to your nightmares.
They are the silent guardians of our inner spaces. We throw them open to welcome friends and family. We shut them tight against the darkness and trust them to keep us safe. But they also hide our true natures, ward off intruders, and seal away what can never be allowed to escape.
But, what happens when the thing that we rely on the most, welcomes the bad things in? What happens when our protector becomes the thing we fear?
Turn the key, pull back the bolt, unfasten the latch and let the darkness through. Discover 19 tales of terror and despair that lurk on the other side of the Doors in the fourth installment of Eerie River Publishing's horror series.
---
Faithless by Hunter Shea
Expected Publication Date: October 19th, 2021
Publisher: Flame Tree Press
Genre: Horror
Synopsis: 
How do you survive hearing your family being brutally murdered over the phone? For Father Raul Figeuroa, all faith and hope are lost. Turning away from the priesthood, he retreats to his aunt's empty farmhouse in upstate New York, hoping to drink himself to oblivion.
But he's not alone in the house. Something is trying to reach out to him. Or is he losing his grip on reality?
When his childhood friend Felix comes to visit, things take a darker turn. The deeper they dig into the mystery, the closer they get to hell literally breaking loose.
Note: I have this one preordered from my local bookshop, Gibsons, and I can't wait to dive in!
---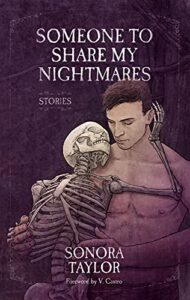 Someone To Share My Nightmares by Sonora Taylor
Expected Publication Date: October 19th, 2021
Genre: Horror Short Stories
Synopsis:
A band of bloodthirsty sea creatures terrorize a scientist and a journalist trapped in a Carolina cove. The seduction of a plumber making a house call becomes a nightmarish haunting for both parties. A woman transformed for her lover has second thoughts about just how good "together forever" can be. And the one man a woman wants for Christmas is the holiday demon sent to punish the wicked.
"Someone to Share My Nightmares" is a tapestry of horrors interwoven with sensuality. Can our deepest fears be vanquished when they're shared with someone else? Or is the danger doubled when two people come together?
"Sexy and sadistic, powerful and empowering, Gothic and grotesque, Someone to Share My Nightmares is a veritable treasure trove of dark delights. It's nothing less than a klaxon call informing the world what a lot of us already knew: Sonora Taylor is a bold and fearless force in horror fiction." ~Kealan Patrick Burke, Bram Stoker Award-winning author of KIN and SOUR CANDY.
"Sonora Taylor's SOMEONE TO SHARE MY NIGHTMARES is a sumptuous feast of macabre morsels. Taylor's writing is captivating, enthralling, and deliriously beguiling. I could not pull my eyes away from the page. A first class short story collection." ~Eric LaRocca, author of THINGS HAVE GOTTEN WORSE SINCE WE LAST SPOKE
Note: I received and ARC of this one from the author and i LOVED it. Check out my review for STSMN here!
---
Halloween Nights by Kevin Lucia
Expected Publication Date: October 22nd, 2021
Publisher: Crystal Lake Publishing
Genre: Horror
Note: I can't wait to pick this one up as soon as it launches!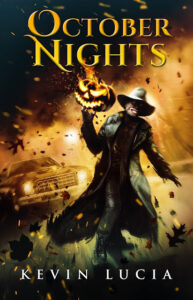 ---
Malignant by Michaelbrent Collings
Expected Publication Date: October 25th, 2021
Publisher: Written Insomnia Press
Genre: Horror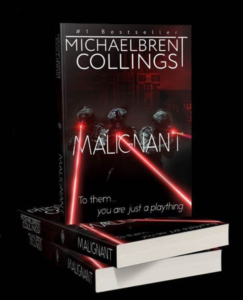 Synopsis:
When armed gunmen storm a private, elite high school, the police think it's just another plot for ransom money, or perhaps an attempt to extort favors from the teens' powerful parents.
But the killers, led by a madman who calls himself "Teacher," have much darker plans in mind. Teacher intends to educate the world; to teach a lesson unlike any seen before. A lesson written on flesh, inked in blood, and tested over and over in the screams of the innocent. A lesson about monsters.
The bell has been rung, and the lesson begun. The monsters are in charge, and to them… you are just a plaything.
---
Thanks for reading!
I've also heard that WAIF by Samantha Kolesnik may be coming out this month, so I've got my eye out for that!
What books are you looking forward to in October?