Someone to Share My Nightmares: Stories by Sonora Taylor is a collection of short stories and poems that blend horror with sensuality in a way that will leave readers lusting for more!
When Sonora out out a call for early readers of this collection, I reached out right away. I couldn't wait to dive in, and this collection certainly didn't disappoint!
Full disclosure: I was given a free copy of this book from the author in exchange for an honest review. This did not affect my rating in any way.
Let's dive in!
My Thoughts on Someone To Share My Nightmares: Stories by Sonora Taylor
Per usual, first things first; How amazing is the cover art by Doug Puller?! I'm obsessed!
Another feature that I have to give a shout out for appears after the Table of Contents. There is a page with a quick note that there is a list of content warnings that can be found at the back of the book. I absolutely love when authors do this!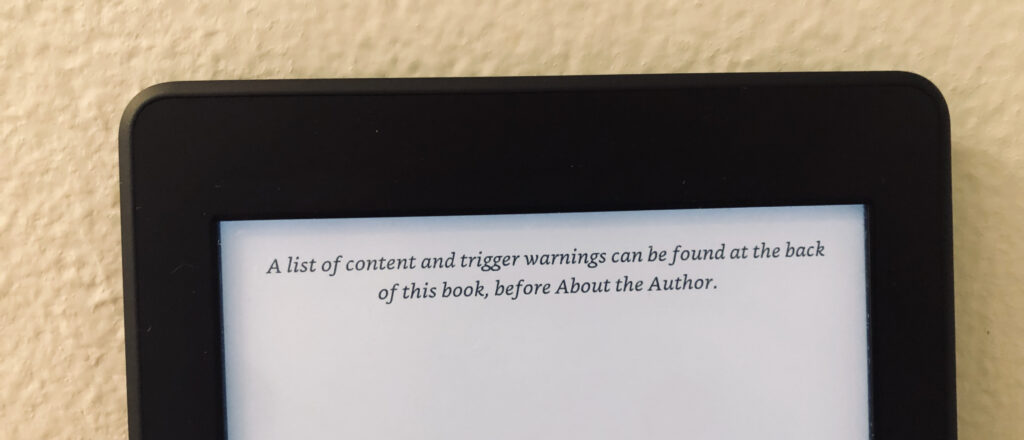 Sonora really shows off her skills here as a writer. Each story was so different, but at the same time they blend so well together within the collection itself. I really enjoyed seeing the variety here and I loved that I never knew what to expect next not only from tale to tale, but within each story itself. The variety with the sexy elements was also broad and covered a lot of different relationships from the everyday relationship pairings, to the more fantasy and horror themed relationships.
And as always with her work, Sonora has an amazing way of writing that really paints a picture for readers.
This collection was an absolute blast to read!
Per usual here are my notes on each tale:
Foreword by V. Castro
Such a wonderful foreword! I love V and her writing and it was so exciting to see her introduce this collection. She wrote one passage that I had to share:
"I absolutely love sex written into horror by women. The combination is a pointed edge pressed into your mind and flesh with just enough pressure to stimulate, but not hurt."
I had previously said that I'll read anything except the more erotic novels and stories. But after reading from V herself and discussing the topic on the Dead Headspace podcast, I realized that V was absolutely correct. 99% of the sex that I had read and had my stomach churn from was all written by men. Most of it was far into the extreme, torture porn side of things, rather than sex scenes being added into the story as something more natural. And it's not that I will avoid all sex scenes written by men, but having this lightbulb go off was definitely helpful for me to grow as a reader.
Someone To Share My Nightmares – Four Stars
The woods in this town are odd. The trees look dead or bend in odd shapes, and the locals know to stay away from them. Well, most of the locals. Kristin can't help but wander the woods in both the daylight hours and in her nightmares. When a stranger comes into the bar one evening, Kristin and the man, Joshua, begin to chat. But just where this night is headed is not what either of them were hoping for. This one was so unsettling! I kept anxiously waiting to see where this tale would go.
Petal, Page, Piel – Five Stars
This tale is just one page but man does it pack a punch! It starts out so beautiful but then gives readers a jolt of realization. The tale is still beautiful, but it is a blend of beauty and darkness!
Bump in the Night – Four Stars
When Connie calls a plumber to take a look at the pipes, she was hoping for them to look at more than the literal pipes. When Connie arrives, the two talk briefly and start heading down that path, but when noises start coming from the walls, their night is about to take a terrifying turn. I loved the spookiness of this one!
Metal Meticulous – Four Stars
A wonderful quick poem about a man trying to craft a woman just to his liking. But will she stand for it?
The Parrot – Five Stars
This was my second read of this one having first read it in the We Are Wolves Anthology. The smart home element of this one is so interesting and unsettling! But phew, I was even more disgusted with what a nasty man Charles is the this time around!
Candy – Five Stars
WOW. What a determined woman. I would do a lot for my favorite candy, but I wouldn't go nearly this far. This one was a hoot! I loved the very last scene so much.
The Sharps – Five Stars
My goodness. Fans of eco horror set on the water, buckle in for this story! When a woman named Camila heads to a cabin to isolate herself and do research, her approach on the last stretch to the cabin makes her wish she hadn't tried to isolate herself so much. There are things in the water, and they're attacking… She gets to land, but what will she do next? And how will she get out of there? This one was terrifying! I'm petrified of things like leeches and ticks, so these creatures really freaked me out. This tale also had a wonderful romance arc that added a lovely layer to the situation.
You Promised Me Forever – Five Stars
When Carrie met Cody, they were attracted to one another immediately. But when she finds out he's a vampire, she needs to make a tough decision. Later on, when the honeymoon phase has passed, she's worried that she made the wrong decision. This tale was lovely. While it centered upon their relationship, I loved that it was also focused on true love and always trying to make any issue better in order to stay together… for now.
'Tis Better to Want – Four Stars
When a young girl spots a demon outside her window, her interest is piqued. When she sees him again when she's older, she develops a lust. Rather than fading away through her teenage years, it just grows stronger and her quest to follow the lust through begins. Lighter on the spookiness, this one centers mainly on the lust and how far someone will go to meet their needs.
My Favorite Passages From Someone To Share My Nightmares
Evil, like goodness, is very much human; and all we can do when we see it is try to stop it.
Lydia found other ways to clash with her mother, though. It seemed with every inch she grew, they lost another ounce of patience with each other.
My Final Thoughts on Someone To Share My Nightmares
The blend of horror and sex here is so well done. It's so natural and unlike tales I had read in the past where sex is added for the sake of having it in there or simply for shock value.
I also really love how real-world many of Sonora's stories are, even when they are sprinkled with the horrific and the fantastical elements.
This is definitely a collection you'll want to keep your eye on if you like spooky and sexy reads!
---
Snag a copy through your local bookstore if you are able or feel free to use my Amazon affiliate link:
Thanks for reading!