Vampiro by Kevin J. Kennedy is such a fun collection! There's a broad range here from the absolutely disgusting, to more heart-felt, then to the terrifying.
Let's dive in!
My Thoughts on Vampiro by Kevin J. Kennedy, narrated by Austin Backman
I had so much fun revisiting these tales!
Here are my thoughts on each story from the second time around.
The Games –
Each year, games are held where the young and stupid or old and desperate men attempt to win. The organizer promises that this year will be special, but he had no idea what he was about to unleash. 
The games here will make your stomach turn!
---
Thirteen Voices –
A man has voices in his head. One day, a new one begins talking to him and tells him he's going to take over his body for a bit. But when he wakes back up, he knows things are wrong.
This story is one that really stuck in my head from my previous read. It makes me so sad.
---
Don't Grass –
Fed up with constant bullying, this boy finally snaps.
This poor kid! Hearing what he had to deal with is painful, but finally seeing him smiling was wonderful. 
---
Would You Sell Your Soul? –
This troll just wants to prove that his kind are just like humans and he is determined to be the first famous troll author. When pushed, he realizes that he will do anything to become successful.
I love this tale so much! The intro really sets readers right into this world before focusing in on our main character.
---
Vampiro –
When this vampire joins a circus, he struggles to keep a steady income with his specific show, even though he keeps changing the act. When things really start to go downhill, he realizes what he needs to do.
I love this tale! Give me all the carnival-related horror. I loved the main character here and would really enjoy seeing him on all kinds of adventures! 
---
A Town Called Easter –
While on a nice quiet picnic, the boyfriend tells his girl that they need to run. They were suddenly being chased by a herd of terrifying rabbits. Soon, the whole town is facing life or death.
I loved the quick quiet start. It only lasts a few seconds before everything goes bananas!
---
Christmas in Hell –
Winding up in hell, this man learns that everything he does there builds up to the day he dreads most, Christmas.
This is one of my all-time favorite stories from Kennedy. I sink so quickly into this character's mindset! It helps that I can agree with him about many thoughts about Christmas. This one is always fun to return to!
My Final Thoughts on Vampiro
If you haven't yet, go snag a copy of this audio or physical book! The tales are just too good to miss out on!
---
Purchase your copy of Vampiro
Related Reading: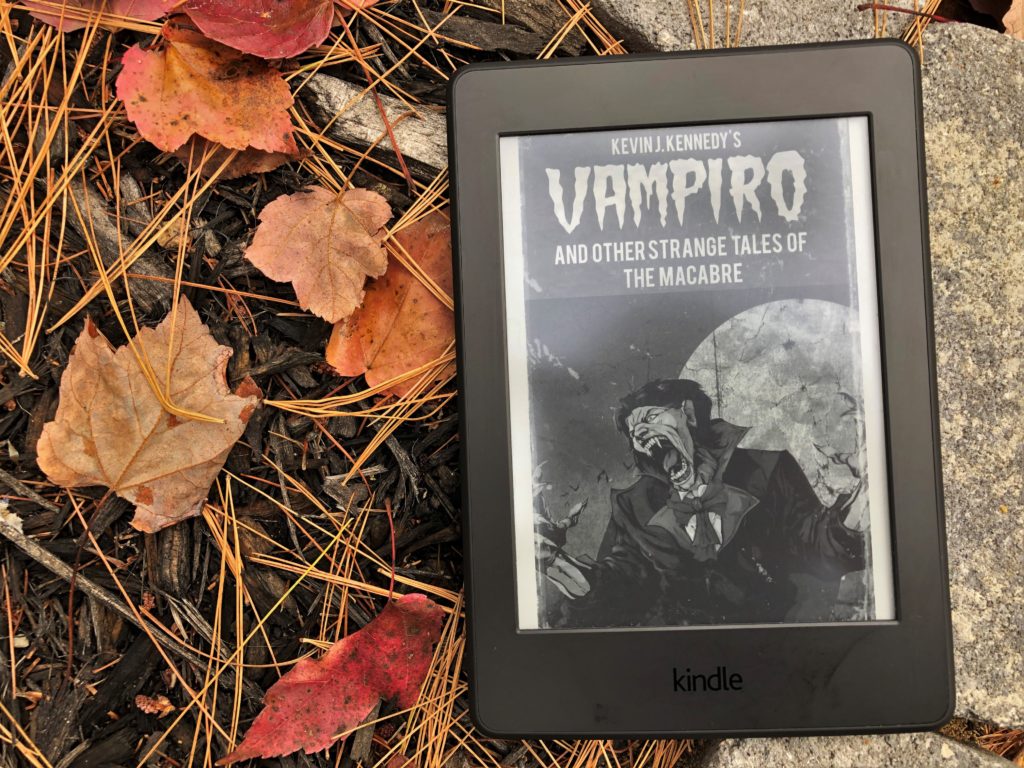 Vampiro and Other Strange Tales of the Macabre by Kevin J. Kennedy is an awesome collection of tales that were each written by Mr. Kennedy.
This collection is a perfect read for any time of year if you're looking for a wonderful collection of creepy and strange tales!
Thanks for reading!