Top Five Wednesday is hosted by Thoughts on Tomes. For those of you that are interested in taking part, check out the Goodreads group here: Top 5 Wednesday.
This week's prompt:
November 22nd: Books You're Thankful For –For whatever reason, big or small.
Let's dive in!
Five Books I Am Thankful For
5) Revenants, The Odyssey Home by Scott Kauffman
This was the first physical copy of a book that an author sent me for an honest review. When Scott reached out to me, I could hardly contain myself. I couldn't believe that an author was willing to send me a physical book for free! I am so thankful that I was given the chance to read this book.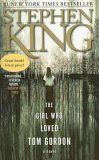 4) The Girl Who Loved Tom Gordon by Stephen King
I am thankful for this book because it is the novel that first introduced me to the adult horror genre. Since reading this book, horror has been my favorite genre!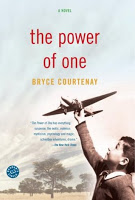 3) The Power of One by Bryce Courtenay
I read this book for the first time in high school when it was assigned to my English class. Since then, I have re-read it dozens of times. It's such an incredible book. I am so thankful that my teacher assigned this book to us.
2) On Living by Kerry Egan
This book is a must read for all. It's hopeful. It's heartbreaking. It's beautiful. And it's jam-packed with lessons that hit me harder than I was expecting them to. I am so thankful that I had the opportunity to read this book. It's the book that I recommend to others the most!



1) Harry Potter And The Sorcerer's Stone by J.K. Rowling
Of course this book had to make my list. This book was given to me by a friend from LA before the Harry Potter craze had reached Maine. Not only did it really kick off my love for the genre of fantasy, it's also the only book series that I cared enough about to have attended a midnight release for. This book also introduced me to fandoms… And what an amazing fandom this series has!!
Thanks for reading!
What books are you thankful for?
SaveSave