Top 10 Tuesday is created and hosted by The Broke and the Bookish.
This week's prompt is: Back To School Freebie. So I will be writing about ten books that I think should be required reading in middle school or high school.
Ten Books That Should Be Required Reading for Middle/High Schoolers
My thoughts:
The storyline itself was heartbreaking, but also very moving. It is one that I will never forget. There were scenes that made me feel so warm and so happy, but others were horrifying and made me sick, while others still made me feel truly afraid.
There are so many very important topics that are discussed in this book, ranging from child abuse and trauma, friendship and growth, even to ADHD and the use of homeopathic remedies.
And the kindness…. The kindness in this book was incredibly awe-inspiring. I seriously want this book to reach the hands of every single person out there.
The Art of Being Normal by Lisa Williamson
My thoughts:
I absolutely loved this book. I thought it was insightful and written really well. This is one of those books that you read and think, "This needs to be on every single middle/high school's required reading list." I flew through it in just one night because the writing style was so easy to read. I would highly recommend this book to everyone!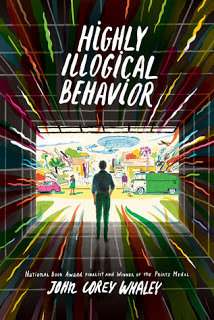 Highly Illogical Behavior by John Corey Whaley


My thoughts:

This book was an absolute joy to read. Once I picked it up, I couldn't put it down. And once it was over, I was so sad because I wanted to live in the story for much longer.
The storyline was heartbreaking, but also inspiring and hopeful. The descriptions about Soloman's anxiety were incredibly powerful. The characters were lovable. The family dynamics in the Reed house was absolutely lovely and real. The writing was fantastic.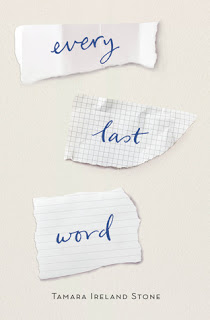 Every Last Word by Tamara Ireland Stone
My thoughts:
Oh my gosh…I absolutely loved this book. I struggled to put it down, so once you begin reading, prepare to be totally sucked in.
It was such a beautiful, heartbreaking, and inspiring story about OCD. So many parts of this hit me right in the feels, and there was a bit towards the end that gave me goosebumps all over my body when I was reading.
I would definitely read this book again, and I would highly recommend it to everyone.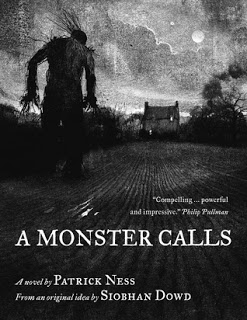 A Monster Calls by Patrick Ness, Jim Kay (Illustrator), Siobhan Dowd (Conception)
My thoughts:
This book is such an important read. When I first read it, I said that it's a story that will stay with me for a long time. That was most definitely the case.
This story is heart-wrenching, it's beautiful, and it's extremely captivating. I love how the book is designed and laid out. The text itself is organized in a lovely way that really works with the artwork.
The artwork was also absolutely stunning. I loved that the artist used different techniques to create the dark images that complimented the storyline perfectly.
Click here to read my full review.





My thoughts:
This book was a hard read content-wise, but would highly recommend it. I think this is another book that everyone should read because the message is so powerful. I can see it creating great discussion in schools, particularly high schools.
My thoughts:
The End Diary by R.A. Desilets is the type of book that you will finish reading and then just sit there for a while reflecting on it. This book took a number of important topics and wove them together wonderfully to create a truly captivating story. These topics include sexuality, bullying, family dynamics, friendship, race, therapy, health care, mental health, medications, and more.
While this is a bit of a tough read content-wise, I would highly recommend it!
The writing style was lovely, the author nailed the main characters persona, and the plot was so well done.
My thoughts:
This book was so real; the storyline, the characters and their interactions, the dialogue, the situations, the emotional reactions… everything was just so realistic.
The pacing of the book was perfect. I was hooked from the very first paragraph and could not stop thinking about the book when I had to put it down. This is a book that could very easily be read in one sitting because it is so captivating.
I definitely need to say that I personally appreciated the way the author wrote about Eliza's anxiety and panic attacks. It's so rare for an author to really get this right while not sugarcoating or taking things too far. But Francesca nailed it. Again, I think this is a book that could spark wonderful conversation in classrooms.
My thoughts:
A great read but a very sad story about mental illness and the struggle that comes along with it.
I truly believe that discussion around this topic needs to begin in schools in middle school. It also needs to be a topic that is discussed often.
I'll Give You the Sun by Jandy Nelson
My thoughts:
The last line of the book's description nails it: "…will leave you breathless and teary and laughing—often all at once." Both heartbreaking and lovely, this book is a must-read! Each of the narrators have fun and unique voices and the writing and use of artistic metaphor is lovely.
There are many elements of this book that would make great discussion topics in schools, especially the LGBTQ+ focus. A few great topics include;
Family
Love
Regret
Forgiveness
Thanks for reading!
What book would you love to see added to a required reading list (of course, all school politics aside)?