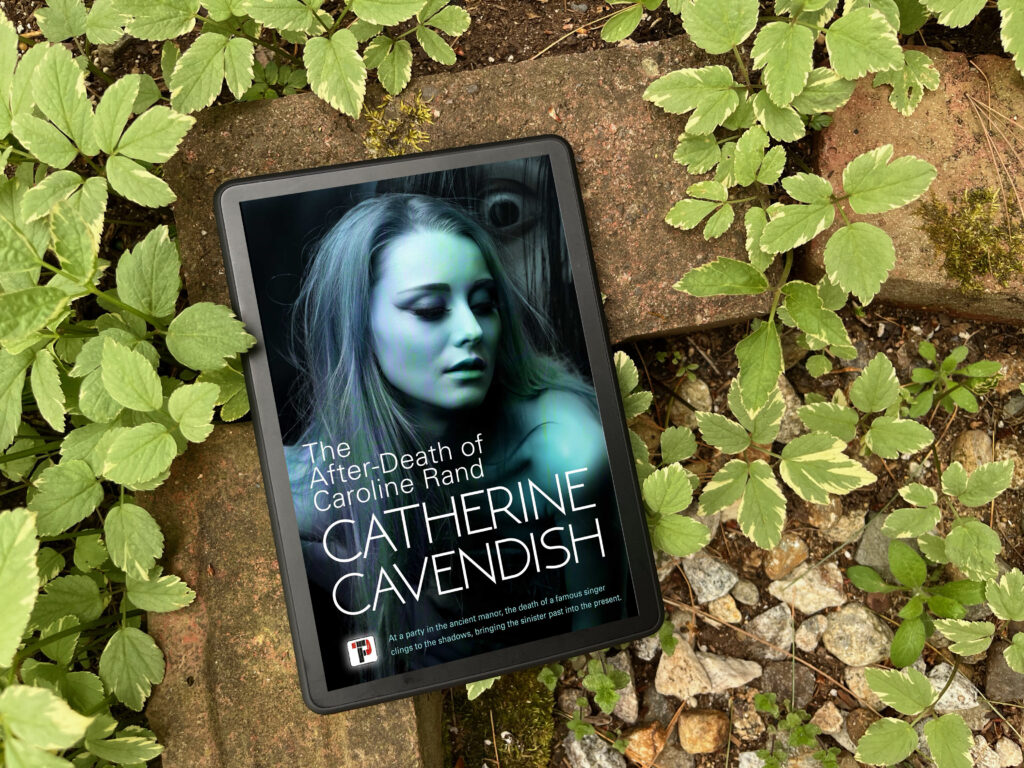 The After-Death of Caroline Rand by Catherine Cavendish is a chilling tale filled with secrets and time jumps that slowly reveal the darkness that's lurking deep within Canonbury Manor.
Get your 60's music playlist ready and let's dive in!
My Thoughts on The After-Death of Caroline Rand
Suddenly getting laid off and unsure what to do, Alli receives a message from an old school friend, inviting Allie to her friends' estate for a weekend. The weekend promises to be an exciting one as it will be 60's themed, an era that Alli has a soft spot for.
Without any reason not to go, Alli heads to the Canonbury Manor, curious to learn what her childhood friend had been up to in the last decade. But once arriving at the manor, strange things begin to happen, getting more and more intense as the weekend goes on.
My gosh. I became invested in our main character, Alli, immediately! Throughout the story, I equally wanted her to leave the house but also stay in order to get answers.
This is such an atmospheric and tense story that will keep you totally captivated. The twisted maze of mystery here was so much fun to discover. With each sharp turn and each dip back into the past, I got more and more nervous to see what this was all building up to.
And let me just say, that ending did not disappoint!
My Favorite Passages on The After-Death of Caroline Rand
Darkness surrounded her, cloaking her in a shroud that was at once comforting and, within seconds, menacing. She fought it off. Struggled to breathe. Pushed hard, resisting its temptation to sink deeper into a cocoon of softness.
He didn't seem to be moving of his own volition. He proceeded with awkward, jerky steps as if someone was placing one of his feet in front of the other.
Alli went on a tour of the house, searching every room, but found no one. There was no on else there. No one living at any rate. The house was empty. Or as empty as this house could ever be.
My Final Thoughts on The After-Death of Caroline Rand
If you enjoy gothic horror tales that will keep you on the edge of your seat, you're going to love this! I promise you that as a reader, you will be just as invested as Alli was to get answers.
Go snag your preorder today!
---
Purchase your copy of The After-Death of Caroline Rand
Thanks for reading!