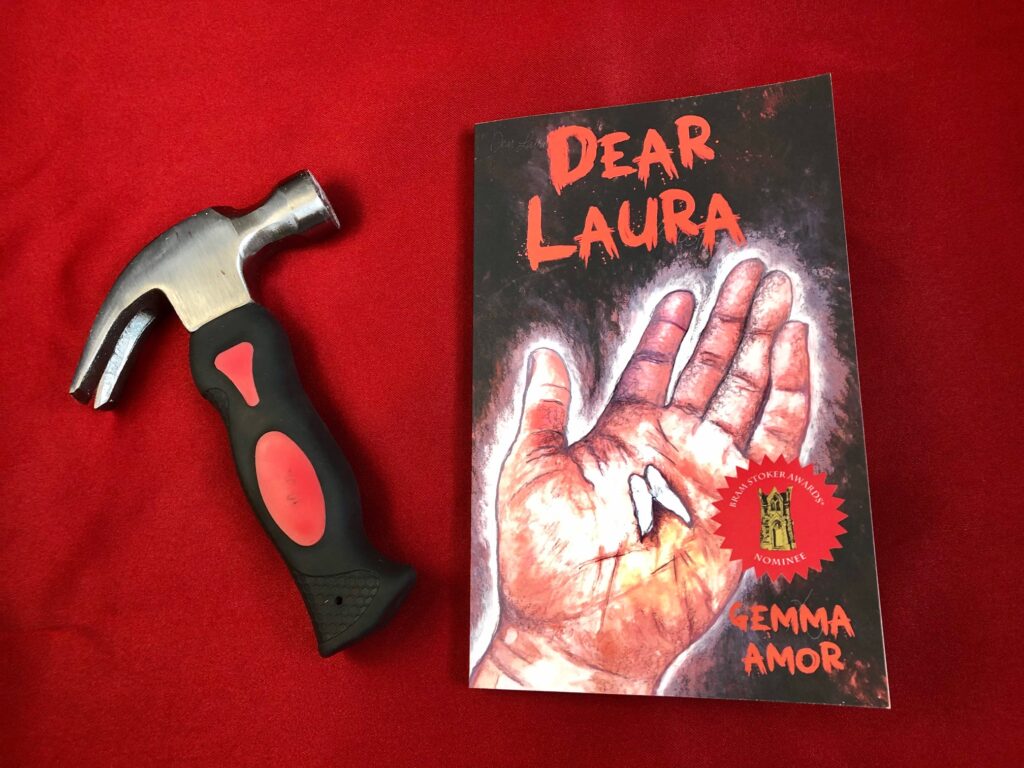 Dear Laura by Gemma Amor is a heartbreaking and blood boiling tale about a girl whose life changed in the blink of an eye one morning when she was just thirteen. Since then, she has been receiving creepy letters…
Let's dive in!
My Thoughts on Dear Laura by Gemma Amor
This tale jumps between the present and the past, each chapter giving us more information to show the whole story. The center of the tale, are the letters that Laura receives from a man that she only knows as X. With promises to give her information if she plays along with his sick and twisted games, Laura does what she thinks is right, only to get sucked deeper and deeper in this tangled web, unable to tell anyone else what is going on.
Readers are sure to go on a wild ride of emotion while reading this story. With each chapter, you'll dive deeper into the depths of Laura's despair and have a better understanding for how she ended up doing what she is doing in the present.
My heart broke for this poor woman with every event that she was forced to live through. I cannot imagine being in her shoes! What occurred when she was thirteen was traumatic enough, but it just got worse from there.
Gemma Amor has such a wonderful writing style. I love that she can write something brutal and heartbreaking in one line, and something beautiful and peaceful in the very next line! There is one specific example I wanted to add here but it was a spoiler! So when you pick this up, take note of the last paragraph of chapter 30.
My Favorite Passages from Dear Laura
A life can alter beyond recognition in the time it takes to simply let go of someone's hand.
She was not too young to understand what closure meant. She was not too young to feel the agony of not-knowing.
She was mystery wrapped in silence, and sometimes, unwrapping the secret just wasn't worth the struggle.
She imagined him, hunched over, meaty fists wrapped around a cheap pen, writing letters to her from his mattress cocoon and folding them into dirty yellow envelopes while the trees shook their leaves overhead in judgement.
My Final Thoughts on Dear Laura
This is a must read for fans of unsettling and suspenseful horror. This is a great one to pick up on an afternoon off so you can dedicate the time to read straight through. You won't want to put it down!
---
Snag a copy through Bookshop to help support local indie bookshops:
Thanks for reading!
Related Reading: