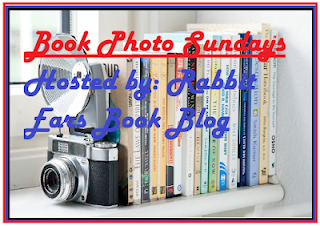 Book Photo Sundays is hosted by Ronyell of Rabbit Ears Book Blog. The purpose is simply to give readers the chance to showcase photos of your books, bookshelves, and other bookish things and share with a like-minded crowd. The hashtag for the overall event is #bookphotosundays.
On this week's edition of Book Photo Sundays, I'm showing off my February TBR.

The following four books are what I am hoping to read (in no specific order):
Once A Liar by A.F. Brady
Sweetbriar Cottage by Denise Hunter
Where The Forest Meets The Stars by Glendy Vanderah
The Hiding Place by C.J. Tudor
In addition to the books above, I'll also be reading an ARC from one of my favorite authors as well as my book club's pick for this month- Still Lives : a novel by Maria Hummel. I'm hoping to be able to read my February Book Of The Month pick as well.
Further, if there is time, I have a stack of three thrillers that I was hoping to read during Thillerthon, but we'll see if I have time!
Thanks for reading!
What are you hoping to read this month?