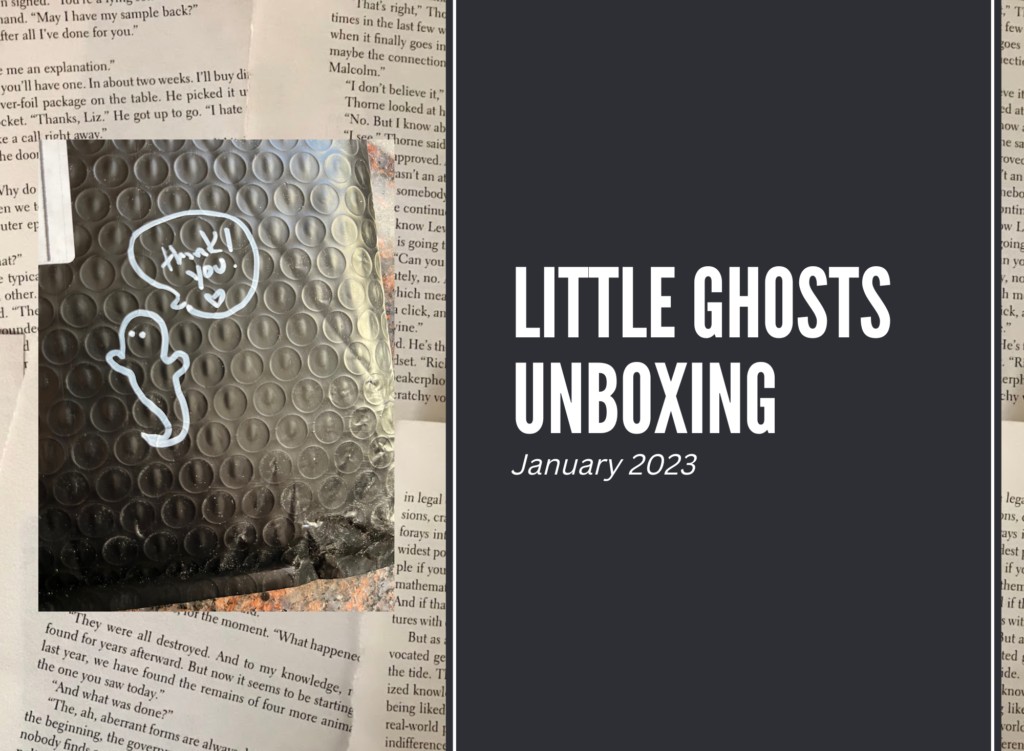 My January Little Ghosts subscription package has arrived! Per usual, this was such a thrill to unbox.
Note: There will be spoilers below.
Let's dive in!
My Thoughts on the Little Ghosts Unboxing – January 2023
This month's featured little ghost is adorable, per usual!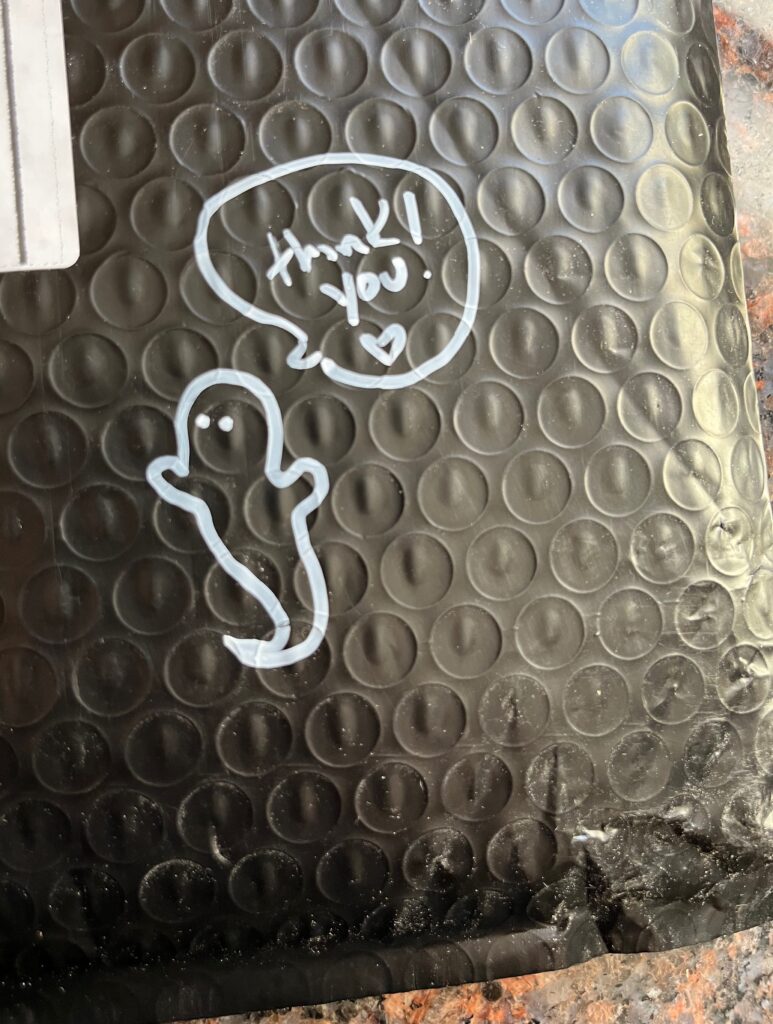 The Books:
Included in the package this month was Tell Me I'm Worthless by Alison Rumfitt and Churn the Soil by Steve Stred. I had just snagged a copy of Steve's book directly from him before this package was announced, so I asked Chris from Little Ghosts if I could swap that out for Taboo in Four Colors by Tim McGregor. That was a major score for me, as Chris had a signed copy available!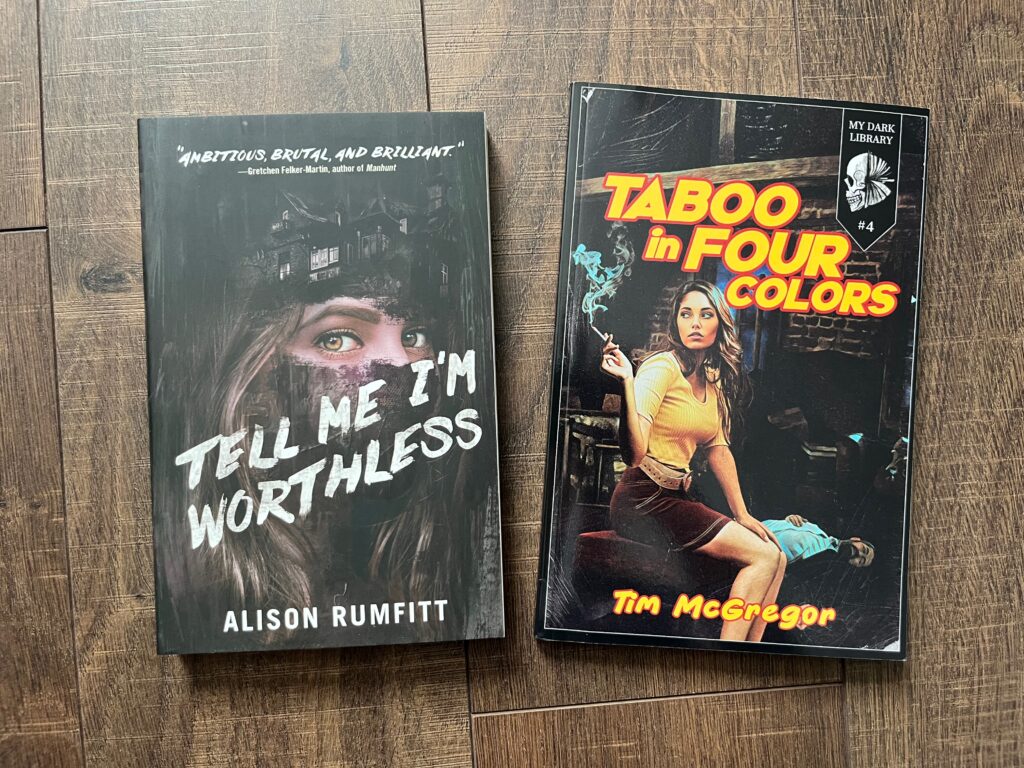 The Goodies:
As always, there was a bookmark and stickers included in the package! The bookmark was double-sided, and on one side was some kind of cheese demon that made me laugh so hard! The sticker sheet was super fun as always, but this time, it was filled with more detailed stickers than usual.
My personal favorite from this one is the moth man.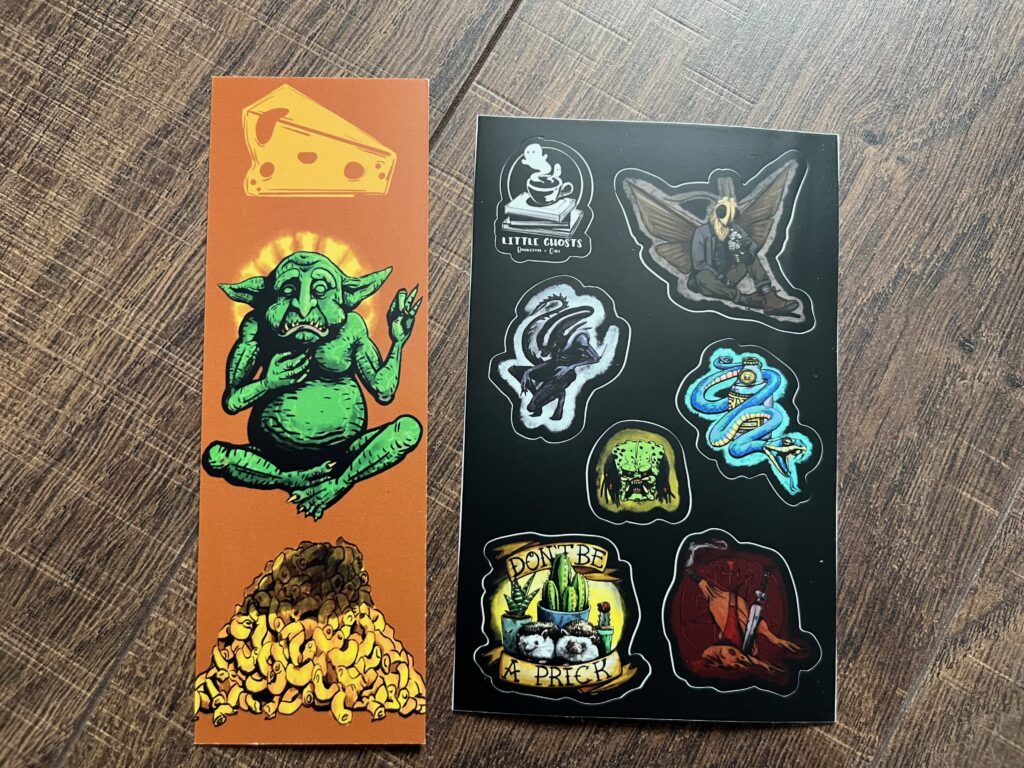 The Whole Package:
Another killer package that I am so pleased with! I cannot wait to dive into both of these books very soon!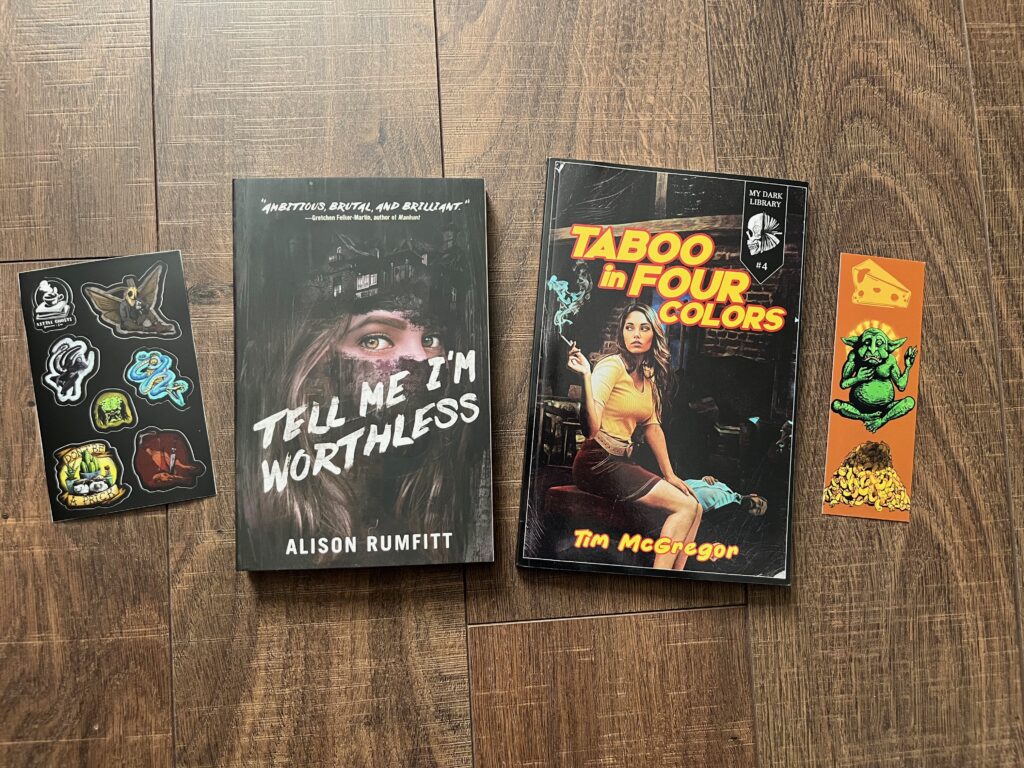 Thanks for reading!
And a special shout out to Chris from Little Ghosts Books for not only running this whole subscription but for letting me make a swap!