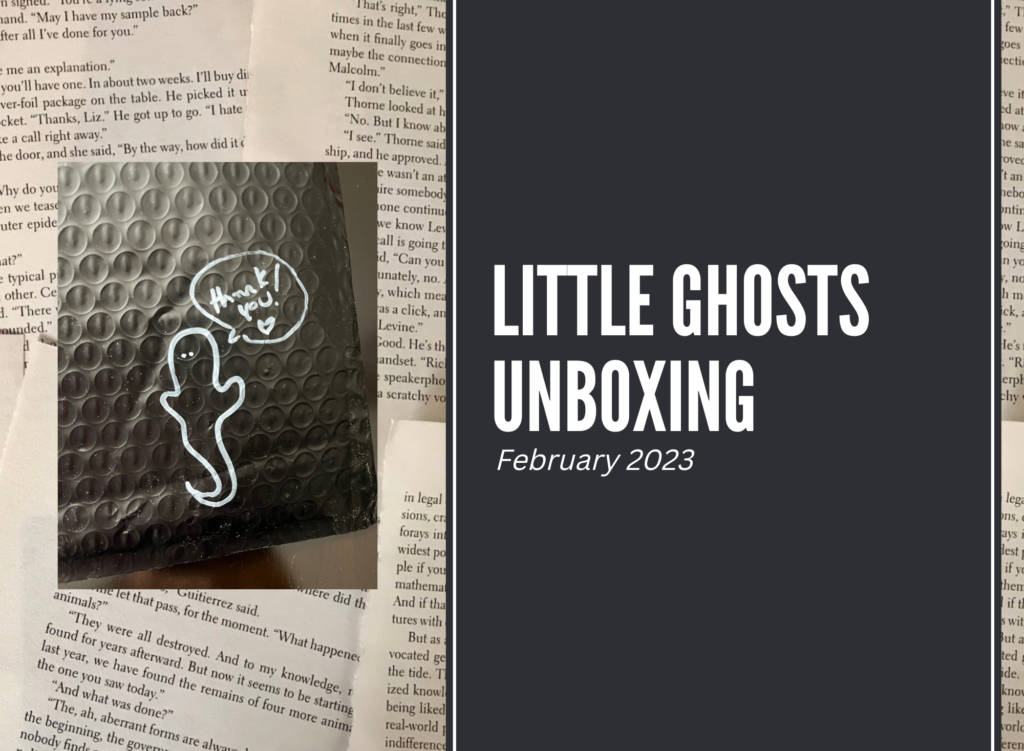 February's Little Ghosts package was one that will expand my reading horizons a bit as I hadn't heard of either of the books! I cannot wait to start reading these picks.
Let's dive in!
Note: There will be spoilers below.
My Thoughts on the Little Ghosts Unboxing – February 2023
Check out this month's featured little ghost!
The Books:
In this month's package, we had Brave New Weird – The Best New Weird Horror Vol. 1 edited by Alex Woodroe and Like Real by Shelly Lyons. I hadn't heard of either of these, so I'm so excited to dive in!
The Goodies:
Lovely as always! The ghost bookmark absolutely rules! And on the other side of the ghosts, there is a similar "I Heart Books" like the one on the sticker sheet. How amazing are those stickers on the sheet? The package also contained a few Ghoulish stickers and a bookmark for Like Real.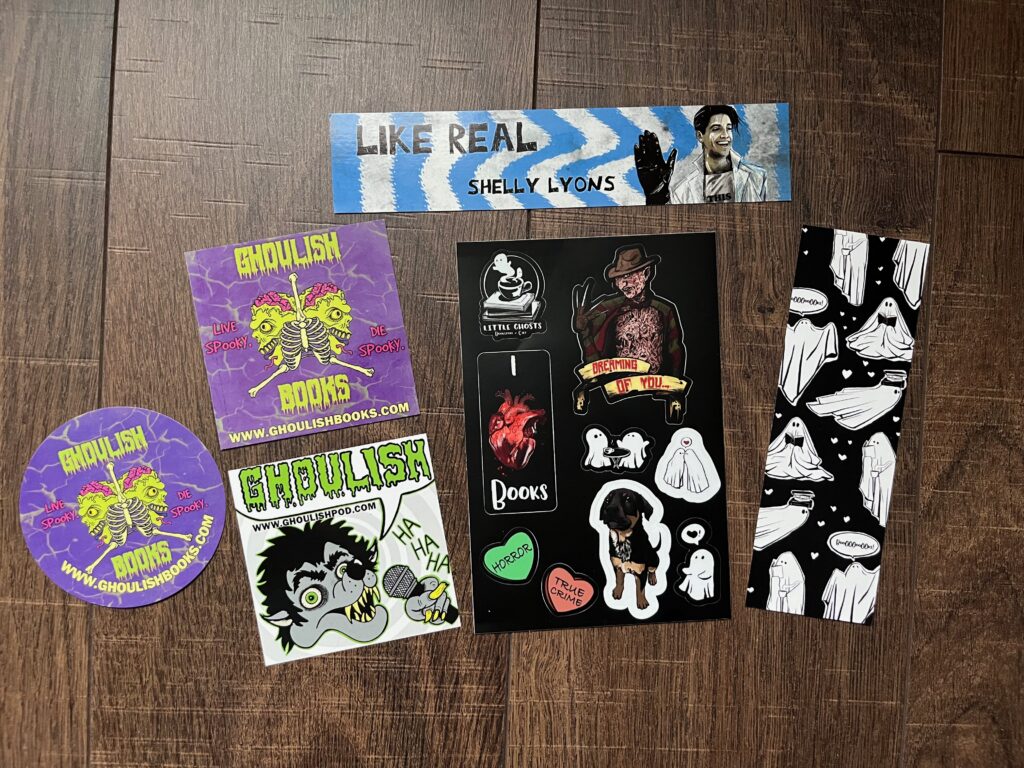 The Whole Package:
Another wicked fun package from Little Ghosts! While I have loved getting books I was looking forward to in previous packages, I was so excited to have one with two unknowns! One of my favorite things about subscriptions like this is expanding my reading horizons thanks to their picks! I know these won't disappoint.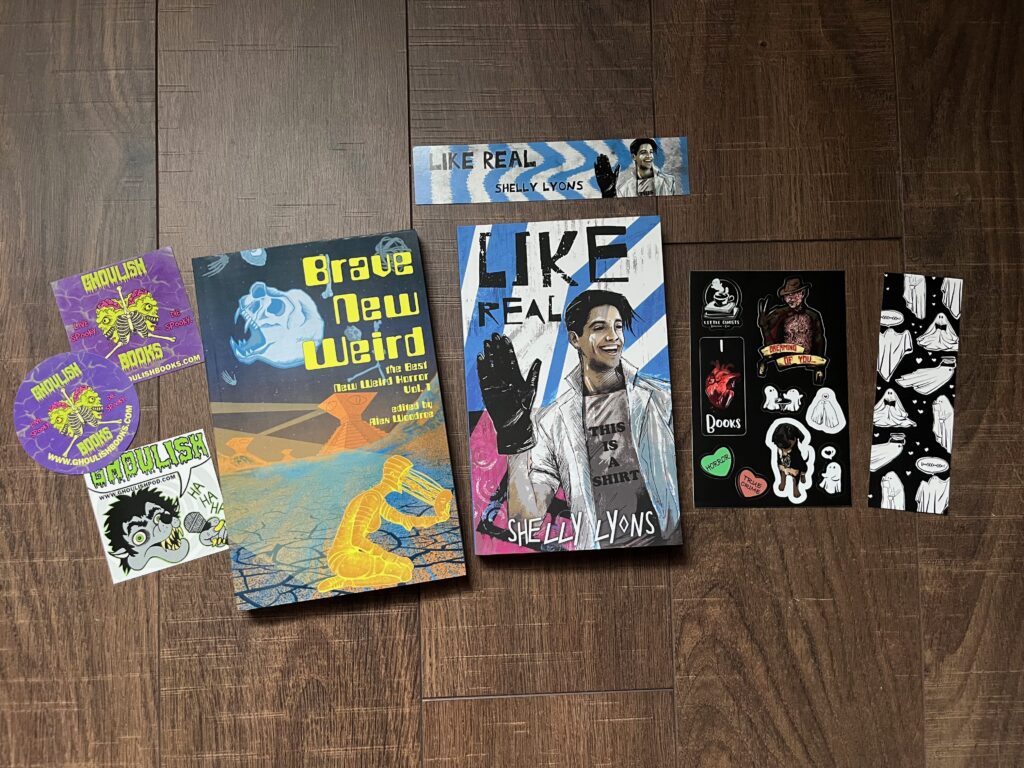 Thanks for reading!