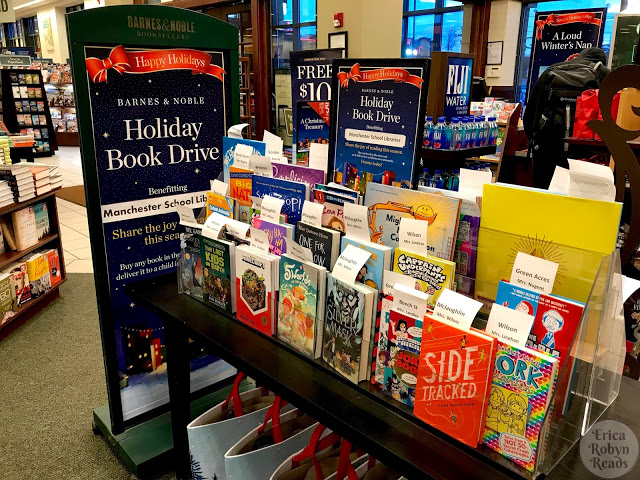 The Holiday Season is upon us!
I know, I know. I can't believe it either… I love the holidays but I really wasn't ready to let Fall go. In New Hampshire, we seemed to go straight from Summer weather to Winter weather, with only a handful of days that truly felt like Fall…
But I digress.
I'm writing today to bring awareness to an annual event that I really love; Holiday Book Drives!

Holiday Book Drives
One of my favorite things about the holidays are all of the book drives that local book stores do! I just can't help it; I'm a sucker for these types of things!
The other day, I actually went to a bookstore near me just to look to see if the display was set up yet for local Manchester schools. I was so excited to see that it was!
I stood in front of the display for awhile, trying to decide which book I wanted to buy and donate. I finally settled on LEGO Star Wars: A New Hope!
I want to hear from you!
Do you participate in any book drives around the holidays or throughout the year? I'd love to hear about them!