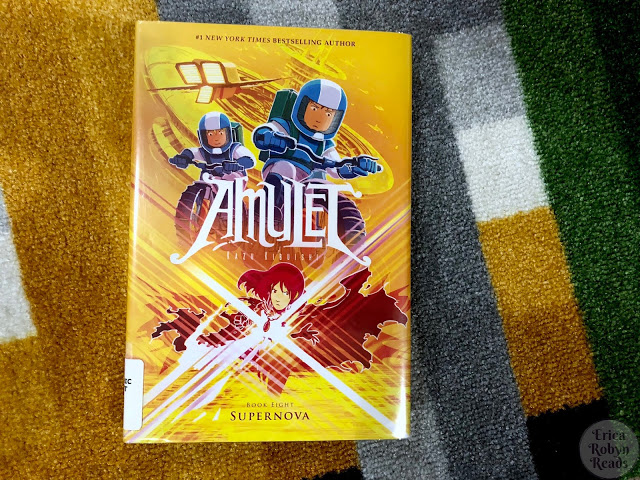 Supernova is the eighth book in the amazing Amulet series by Kazu Kibuishi.
I was anxiously awaiting the release date for this one. When my library hold finally came in, I was ecstatic!
Let's dive in!
My Thoughts on Supernova (Amulet #8) by Kazu Kibuishi 
Feel free to check out my reviews for the other books in the series:
Just like the other books in the series, #8 was fast-paced and interesting, the artwork is incredible, and I just love the characters!
At the end of the previous book, Firelight, I was so nervous to see where the story would go next. It did get quite scary in this one for a second there, but luckily there was something that happened that snapped Em out of it a bit. However, she still had to battle with the voice. 
When I finished reading this one, I wanted to cheer! I cannot wait for the next book to come out!
---
Snag a copy through Bookshop to help support local indie bookshops:
Thanks for reading!