Fables Vol. 1: Legends in Exile was such a FUN graphic novel! I need to get my hands on Volume 2 ASAP!
Let's dive in!
My Thoughts on Fables Vol. 1: Legends in Exile by Bill Willingham (Writer), Lan Medina (Artist), Steve Leialoha (Artist), Craig Hamilton (Artist), James Jean (Cover Artist)
I loved that this graphic novel takes elements of classic fairy tales and ads a modern twist to them. Right from page one I was hooked! I really enjoyed seeing the personalities of each of the characters that we met and I can't wait to meet more characters.
The pacing of the volume was quick, but the author also made sure to include the perfect amount of information to let the reader know what the situation was. I really appreciated how we were given the backstory because it was done in a way that was interesting and natural rather than relying on info-dumping.
The use of humor had me chuckling a lot!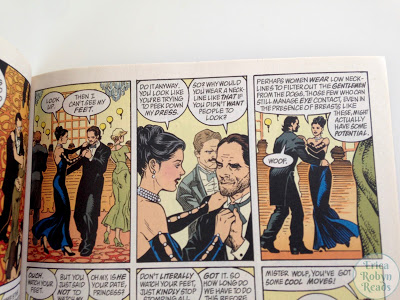 I also really enjoyed the artwork! It wasn't too over the top and the colors were lovely! Here's an example: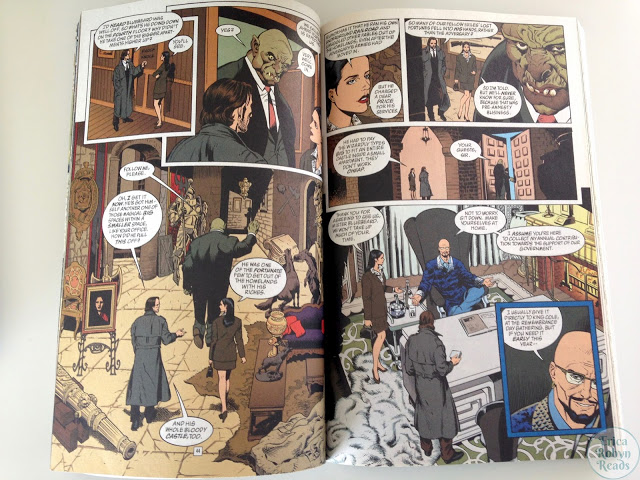 My Final Thoughts on Fables Vol. 1: Legends in Exile
This was definitely a wonderful first volume of a series! I loved how quickly I became hooked. I can't wait to check out volume 2!
Thanks for reading!
Have you read the Fables series yet? What did you think of them?