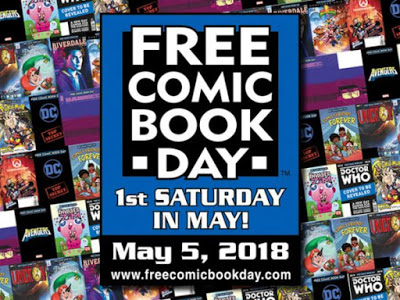 You guys! After 4 years of trying to go to Free Comic Book day, but having other plans that required me to travel far from any local comic shop… I FINALLY MADE IT!
I still didn't get to spend nearly as much as I had hoped at the event, but still! I was there!
Free Comic Book Day 2018
Alex and I had a full day of wedding-related tasks. So when 6pm rolled around, we finally had the chance to try to swing by our local comic shop, Double Midnight Comics. When we pulled up, there weren't many cars in the lot, so I was nervous that it was totally over already.
The first thing we saw was the Gotham Police car. How neat is this?!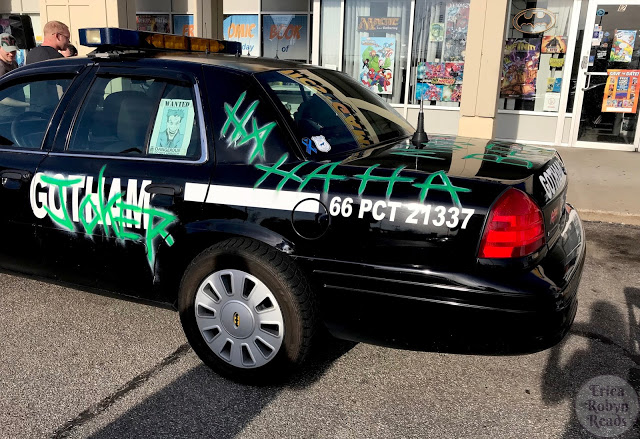 Then we entered the store and one of the employees lead us right to the back where, luckily, there were some free comics left! The signage said to snag one of each of the two featured comics, and then to choose 5 from the table.
These are the comics we walked away with: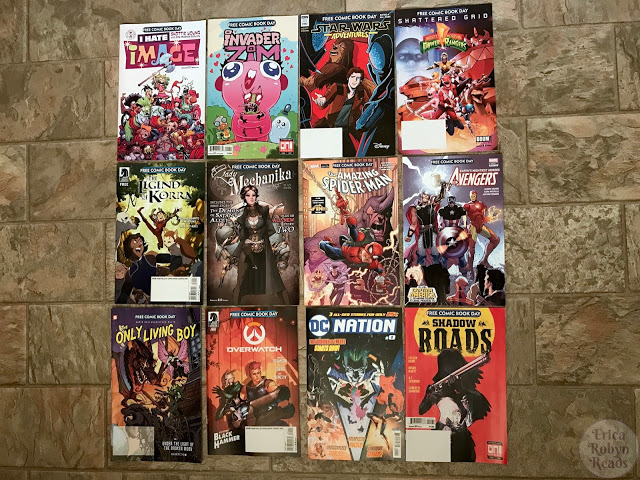 And of course, because the shop was also having a sale in honor of the day, we also walked away with a new game that we cannot wait to try!
Thanks for reading!
Were you able to make it out for Free Comic Book Day? If so, I'd love to hear about which comics you snagged!