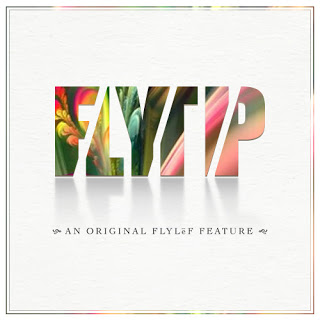 Welcome to another FLYTIP post!
FLYTIP is an original feature hosted by FLYLēF. The purpose is to share blog design graphics and advice, as well as encourage related discussions.
The topic for Saturday, September 2nd is… a guest prompt from me! 🙂 I can't wait to see everyone's answers!
The prompt: FLYTIP: Post Format || What are your do's and/or don'ts for formatting a blog post?

A Few Blog Post Formatting Do's and Don'ts
DO:
Include a short but accurate blog title in the title box.
Include hi-res images to the tops of your blog posts. The leading image that you choose will show up in the Blogger Reader as well as any social platform that you share the blog post on.
Add headers and subheads to the body of your post to help with "skim-ability." I know, it's super frustrating to think of someone skimming rather than reading your content, but by breaking it up you make things easier for readers.
Add a couple labels to help categorize your content.
Double check each blog post URL/Permalink before you publish. On many platforms the URL's are automatically created, but they are not always properly formatted. Just give the URL a peek to make sure there is nothing that will break the link when shared. Ex. remove any punctuation that may have been pulled in.
Include a short Search Description with fitting keywords. When properly formatted, this will help with your SEO.
Make sure your comment section is turned on. There's nothing more frustrating than reading through a blog post and getting ready to comment only to find out that the blog doesn't have a comments section.
DON'T:
WRITE IN BOLDED ALL CAPS– It's not only hard to read, but it comes across as shouting.
Use hard to read fonts or font colors.
Forget to tag any original creator. Sometimes the original creators are difficult to find, but more often than not, I have seen people simply leave out any mention for the original creator. Make sure to give credit where credit it due.
One more general blogging note: make sure people can easily follow you.
Blogger specific
– make sure your Followers Widget is set up and located near the top of the page.
Click here if you need instruction
.
Thanks for reading!
I can't wait to see all of your tips!