Set on a beautiful street in Concord, New Hampshire, this beautiful Little Free Library had such a brilliant build!
Let's dive in!
Little Free Library Visit – Ridgewood Lane, Concord, New Hampshire
This LFL was built by a family that moved from England to Concord in 2016. According to the LFL app, the owner is an author of adult and young adult fiction!
How cute is this little free library?! I loved the little Hello Sunshine flag and the blue and pink flags wrapped around the post of the LFL itself. The paint job of the LFL was beautiful in white and light blue!
On the side nearest me when I parked was an adults section.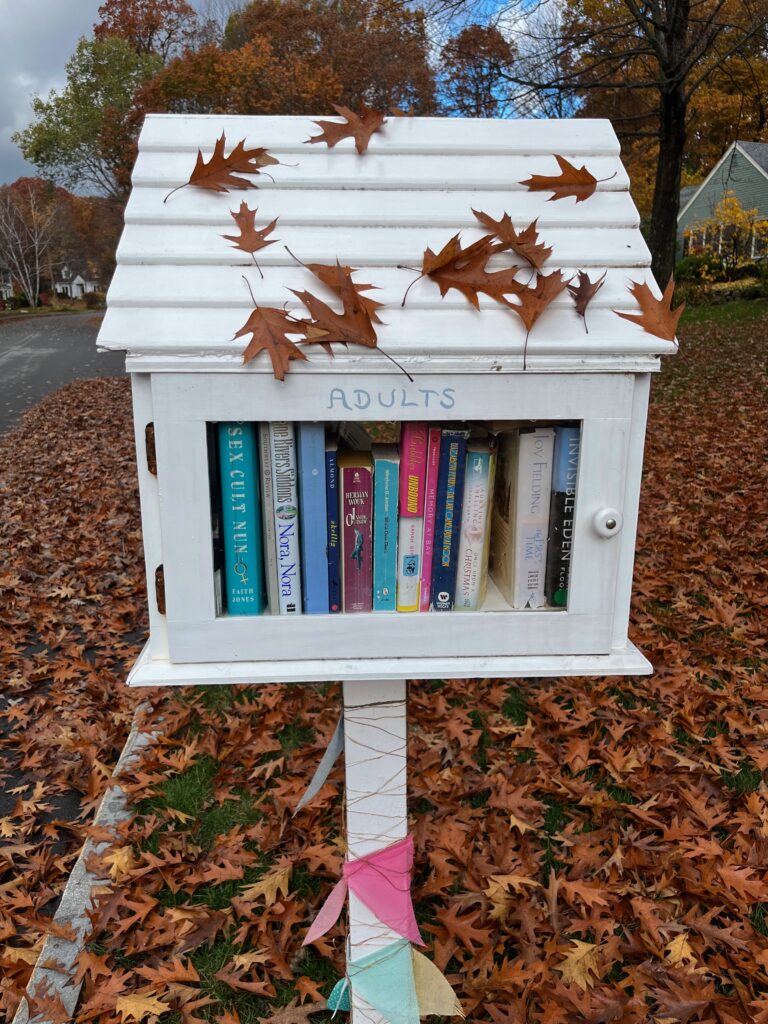 On the other side, was a Kids section! I thought this build was just amazing! How cool would it be as a kid to walk up knowing that the whole side was for you?!
I left my copy of The Silent Patient by Alex Michaelides at this stop! As it was pretty packed, I had to go ahead and stick it on the top of the other books.
---
Thanks for reading!
If you've been to this stop, I'd love to hear from you! And if you happened to snag the copy of The Silent Patient at this LFL last Fall, I'd especially love to hear from you!