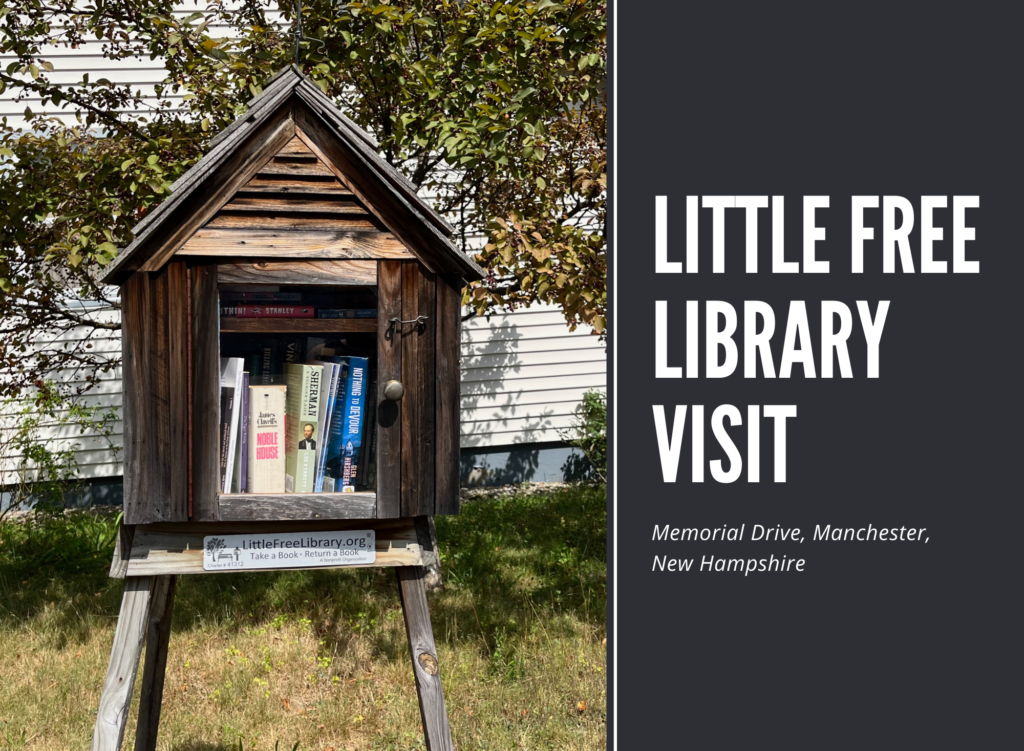 This Little Free Library located on Memorial Drive in Manchester, New Hampshire is run by someone that works at a public library! Setting it up to share the excess books that they end up with, this cute LFL is was packed!
Let's dive in!
Little Free Library Visit – Memorial Drive, Manchester, New Hampshire
When I popped by, I was so excited to see that this one was very unique! It was located right off the road, but it sits higher up than most and had a super cute design. I loved the weathered look of the wood and the perfect little door made was easy to open to get to the books.
When I got closer, I was pleased to discover that sure enough, the shelves were stocked! I loved that this one had a shelf to help keep the books organized.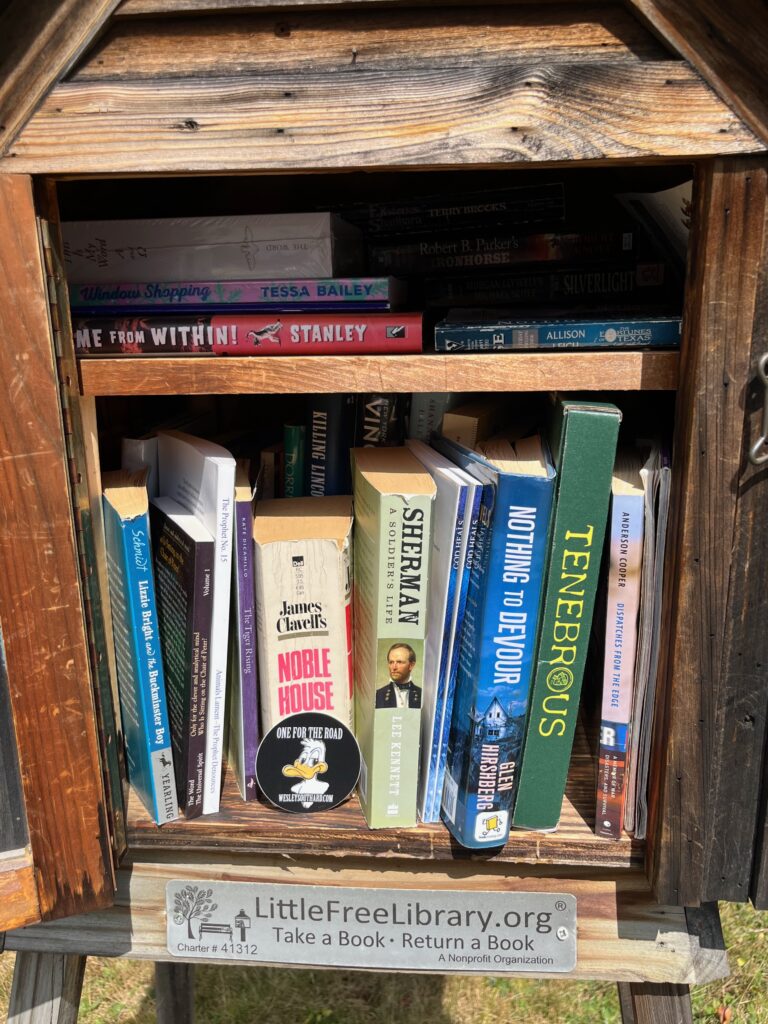 I left behind some extra goodies from my Tenebrous press order as I snagged two after a little spill mishap. I also left a sticker from Wesley Southard, advertising One for the Road. I really hope these found a horror fans hands!
Thanks for reading!