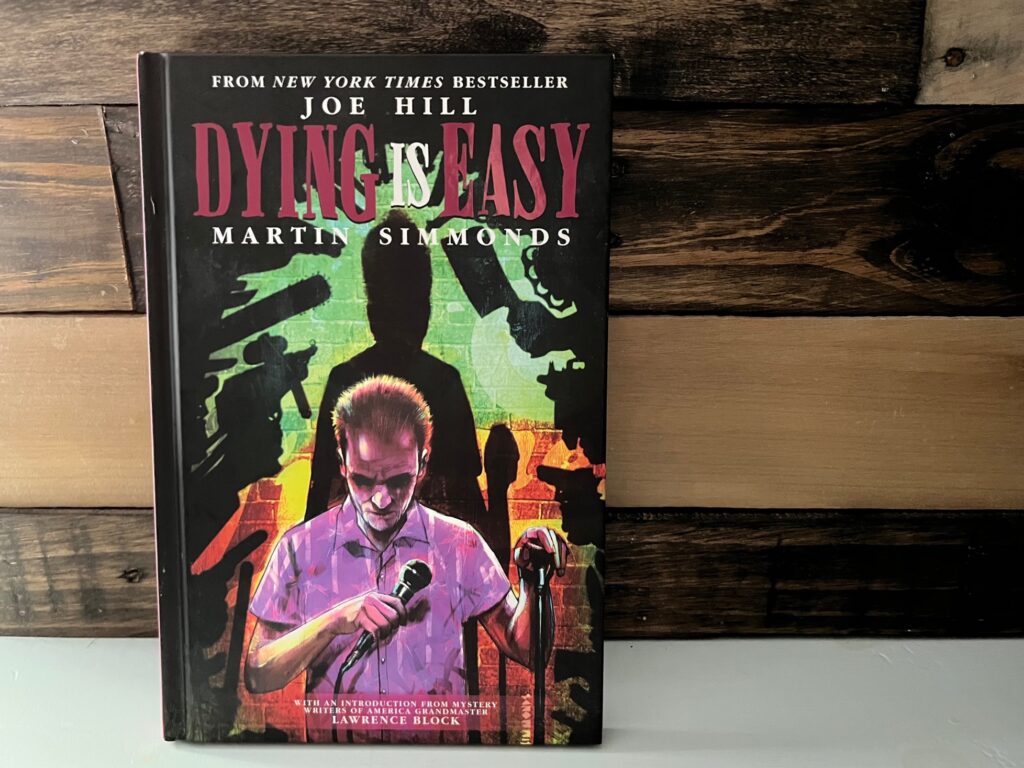 Dying is Easy by Joe Hill & Martin Simmonds is a bawdy crime thriller packed with dark humor, action, and blood.
Let's dive in!
My Thoughts on Dying is Easy by Joe Hill & Martin Simmonds
Dying is Easy was created by Joe Hill and Martin Simmonds, written by Joe Hill, art by Martin Simmonds, color assists by Dee Cunniffe, and lettering and design by Shawn Lee.
This opening page had such a fun design to show off the crew that worked on the graphic novel: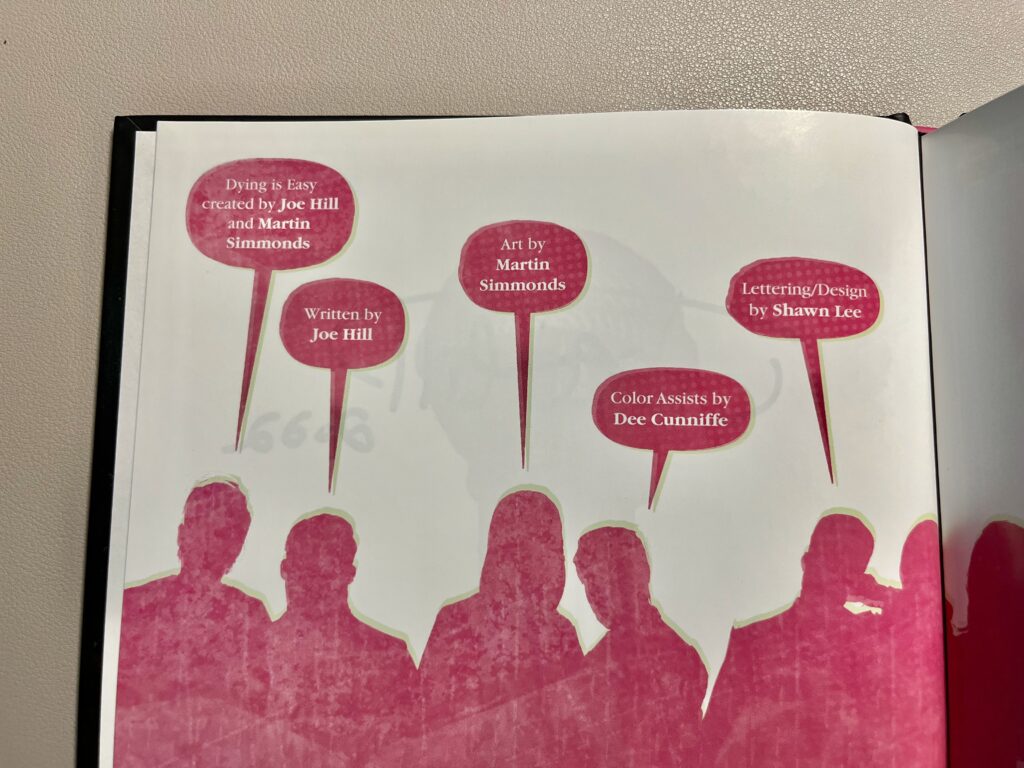 Now, about the story –
Ex-cop now stand up comedian, Syd Homes a.k.a. Shit-Talk, is fed up with his comedy adversary, a man named Carl Dixon. One night at the comedy club, Syd and his friends joke about killing Carl. It's all fun and games until Syd and Carl get into it, and Syd walks away with bloodied hands, leaving Carl on the ground in a back alley.
The next day, Syd learns that the cops are after him, but not just for assault. Carl was killed. Luckily, he was tipped off in time to narrowly avoid his arrest. He then goes around town talking to various people, determined to find out who the killer was.
This graphic novel was a wild story! I will admit, at first, I thought the tone of the humor was going to be too much for me. But then I sank into it and ended up laughing far too hard at the dark jokes. I really enjoyed the snark from the main character, Syd, and how he didn't hold back at all when talking to people.
I mean, this panel sums up the dark humor pretty nicely. The speech bubble reads: "I've always wondered what was the last thing to go through your sister's mind when she stepped in front of that truck. Probably the hood ornament, huh?"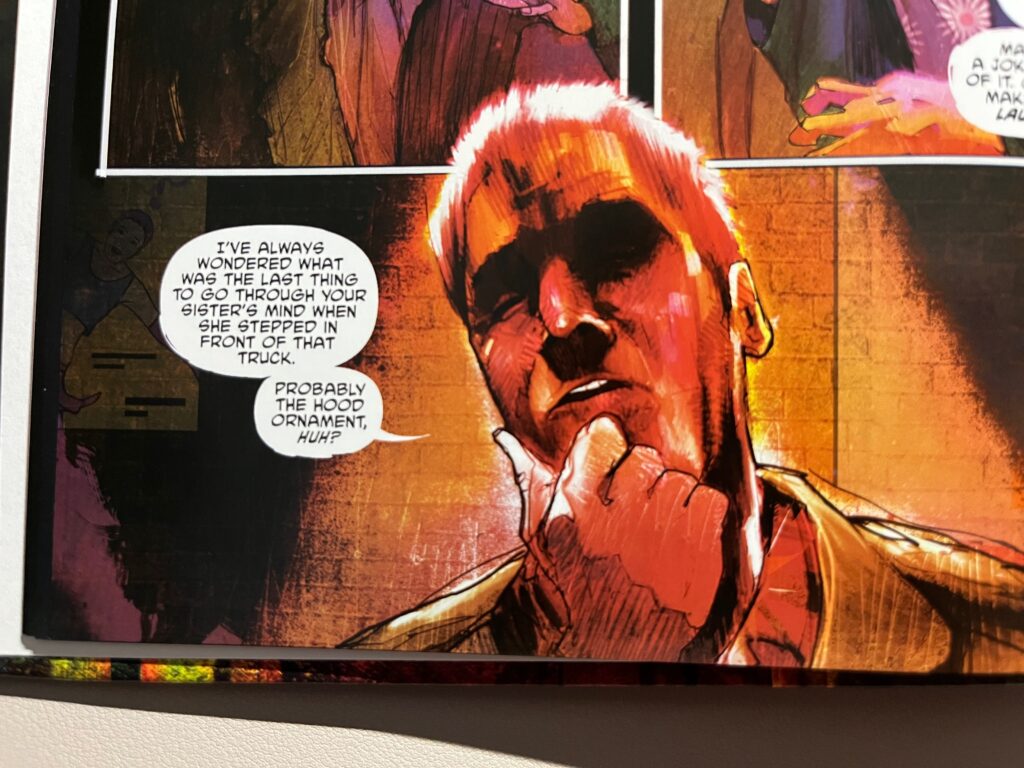 When I got to the final pages, I kept being shocked by how clever this collection was! All the little bits and pieces that were right in front of us ALL ALONG! I won't spoil it, but things like this scene of the two people talking to one another coming back again later, giving us more context the second time was brilliant!
I couldn't figure out the case at all on my own, but I would love to hear if other readers put the puzzle pieces together on their own before the big reveal!
I also cannot wait to see if we get a follow-up here! They left it off perfectly to either close out, or welcome in another case.
My Final Thoughts on Dying is Easy
If dark humor and gritty crime thrillers are your jam, then this is one I would highly recommend to you! Snag your copy from Water Street Bookstore in Exeter, NH or from bookshop.org by clicking below.
---
Thanks for reading!
And thank you again to Water Street Bookstore for sending me a signed copy!