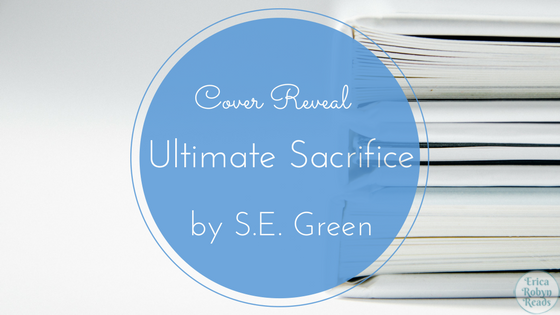 Hey everyone! Guess what? We have another first on this blog- a cover reveal!
This reveal is for a horror book from Oftomes Publishing.
Check it out!
Ultimate Sacrifice by S. E. Green Cover Reveal
Ultimate Sacrifice is a creepy, mystery horror with supernatural themes that is expected to be published on October 10th of this year.
Goodreads Synopsis:
Vickie has always lived a quiet, ordinary life in an equally quiet and ordinary small town. Yet one fateful night a child turns up dead in the woods behind her house in a ritualistic slaughter. Vickie and her family are suddenly thrown into a national spotlight. But as the investigation unfolds, she begins to realize her family isn't so ordinary after all. Evil is inching closer to those she holds dear and Vickie isn't sure who she can ultimately trust.


Here is a first look at the cover:
How stunning is that cover?!
I absolutely love the overall creepy tone. The fonts chosen are beyond perfect. Having the title weave in and out of the tree branches is a great touch. I also really like that the authors name looks like a printed label that was just slapped on the book cover. The color scheme is nice; I love the fade from the purplish blue to the dark red.
My only complaint is that the authors name and publication under the quote is a bit too large for my liking and I feel that it takes away from the overall design a bit. But perhaps it looks better in print than it does online. We shall see!
I can't wait to give this a read once it is published!
Thanks for reading!
What do you think of this cover?