Today, I'm hosting a stop of the Spring Hop edition of Bookish Blog Hops. If you're looking for shorter books to add to your list to prepare for a readathon, or if you just enjoy short books, you're going to love this!
To learn more about this event or to join in the next hop, check out the Bookish Blog Hop Facebook group here.
Let's dive in!
Books With Less Than 200 Pages
A recent book that I read that was under 200 pages was True Crime by Samantha Kolesnik, coming in at 156 pages.
This story is a dark and ugly tale that centers around a victim of horrible abuses. But in the darkness, there is always a bit of light. As difficult as it was to read, this novella was equally difficult for me to put down. But just a warning, there are many trigger warnings for this one!
Feel free to check out my review of True Crime, as well as a list of the trigger warnings, here.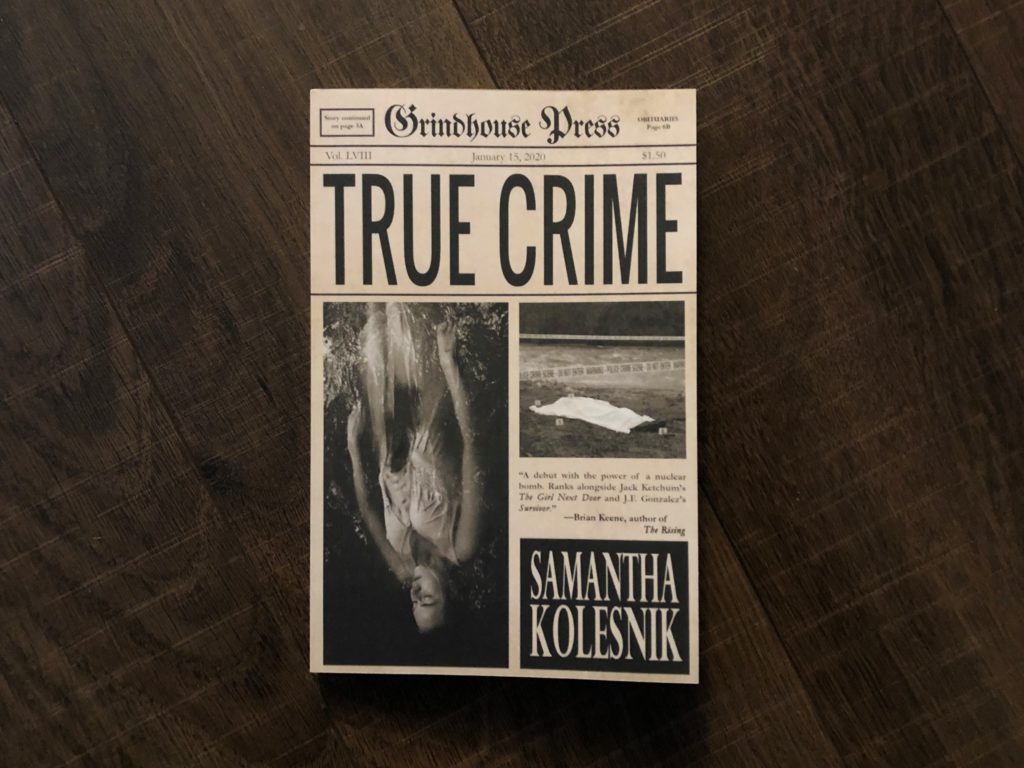 ---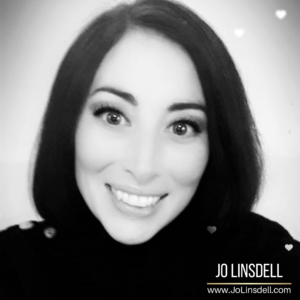 A Different Time by Micheal K Hill has 182 pages and was a great read. You can check out my full review of it here if you like.
About the book:
Keith Nolan falls in love with a remarkable young woman from the past, talking to him on a home video she recorded in 1989. To keep their conversation going, he must find more of her tapes—while forces work against them both, and time is running out.
---
Maybe Not by Colleen Hoover is a short 161 pages filled with pranks and snarky comments to keep you laughing. This is a spin off novella of one of my all time favorite reads, Maybe Someday by Colleen Hoover.
About the book:
When Warren has the opportunity to live with a female roommate, he instantly agrees. It could be an exciting change.
Or maybe not.
Especially when that roommate is the cold and seemingly calculating Bridgette. Tensions run high and tempers flare as the two can hardly stand to be in the same room together. But Warren has a theory about Bridgette: anyone who can hate with that much passion should also have the capability to love with that much passion. And he wants to be the one to test this theory.
Will Bridgette find it in herself to warm her heart to Warren and finally learn to love?
Maybe.
Maybe not.
---
Well, right off the top of my head, a book under 200 pages would certainly be my own–Princess of Undersea, a fantasy re-telling of "The Little Mermaid"!
I published it back in 2016, setting out to write a version of one of my favorite fairy tales that answered the things I felt were never addressed or explored properly in either the original fairy tale or the Disney film version–and, in some ways, in any of the other re-tellings I could find!
Things like:
The physical characteristics of a mermaid. I wanted to change it up a bit, to be less of the "half person with a fish tail" kind of a thing, and more of a hybrid between fish and human–and I wanted the descriptions, the metaphors, the whole characterization of the merfolk to reflect that. They behaved different, I used different expressions (like describing something painful as "the sting of a sea urchin" or a character responding with eagerness as "taking the bait like a tarpon"; also instead of "sighing" the characters would "snap [their] throat-gills", creating a sort of popping sound in the water), and they related to humans differently–in some cases, not at all.
The price of the mermaid's human shape; since the very beginning, the girl has always traded her voice in some way, or has always been portrayed as mute over the course of her interactions with the humans–something that always seemed to remove from her any kind of agency, until she could somehow get her voice back, or the love interest would be shown to fall in love with some very surface things, like her looks or the mystery of her past–nothing to really get to know her until it's "too late."
Instead, I gave my princess a magical gift of enchanted singing, along the lines of a siren, by which she could essentially influence others, whether for good or ill, depending on her intent. At first, she is resentful of the gift, and she doesn't understand its significance, so she's all too willing to part with it when offered the chance to become human–but she still has a voice, it's just flat and dull, and she has a permanent stutter that makes it hard to speak. She is able to communicate somewhat, though, and through her interactions on the surface she comes to realize the value of the gift she's given up, and she must use it to stop the villain from taking over… and that's all I'll say on that for now!
It's short, it's simple, and it's definitely a great read for fairytale lovers like myself!
---
I know that The Little Prince by Antoine De Saint-Exupery is a children's book which are usually under 200 pages. Bare with me though because this book is so much more than a children's story. As a small child my Nana read this book to me and I loved the story of an alien prince who meets a pilot in the Sahara desert. A few years later I read the book as a teenager and at this age was able to understand the morals of this short fable. Later still as an adult and a parent The Little Prince brought a whole new level of meaning to me as I shared it with my children.
There are some wonderful books for adults that are under 200 pages, yet sometimes I think the books that are meant for our children are the ones that have the most to teach us.
---
The last book I read under 200 pages was Dead in the Water by Hailey Edwards. It's an urban fantasy police procedural. I love every series that I've read so far by Hailey Edwards and this one was no different! I haven't finished it yet but I'm trying to pace myself. I read the first three back to back.
About the book:
Camille Ellis is the Earthen Conclave's golden girl. Her peculiar talent solves cases with a touch. She isn't afraid of getting her hands dirty, but every bright star casts a shadow, and her deepest scars lurk just beneath the skin.
A routine consultation goes sideways when a victim's brother gets involved in the investigation. Riding the edge of grief, the warg will go to any lengths to avenge his sister's death. Even if it means ensuring Cam's cooperation at the jaws of his wolf.
When the killer strikes again, Cam is caught between a warg and a hard place. To save the next victim, she must embrace her past. Even if it means dragging her darkest secrets into the light of day.
---
I love novellas and they might well be my most read book length these days. One of the most outstanding ones I've read lately was The Deep by Rivers Solomon, Daveed Diggs, William Hutson, and Jonathan Snipes.
About the book:
Yetu holds the memories for her people—water-dwelling descendants of pregnant African slave women thrown overboard by slave owners—who live idyllic lives in the deep. Their past, too traumatic to be remembered regularly, is forgotten by everyone, save one—the historian. This demanding role has been bestowed on Yetu.
Yetu remembers for everyone, and the memories, painful and wonderful, traumatic and terrible and miraculous, are destroying her. And so, she flees to the surface, escaping the memories, the expectations, and the responsibilities—and discovers a world her people left behind long ago.
Yetu will learn more than she ever expected to about her own past—and about the future of her people. If they are all to survive, they'll need to reclaim the memories, reclaim their identity—and own who they really are.
---
The Lake by Banana Yoshimoto has 188 pages, which along with its pacing, makes it the perfect book for reading in one sitting (if that's your thing). It's one of those stories that makes you marvel at the skill of writers (in this case, Banana Yoshimoto) who can pack so much literary substance into a novel just shy of 200 pages.
About the book (from the publisher):
The Lake tells the tale of a young woman who moves to Tokyo after the death of her mother, hoping to get over her grief and start a career as a graphic artist. She finds herself spending too much time staring out her window, though … until she realizes she's gotten used to seeing a young man across the street staring out his window, too.
They eventually embark on a hesitant romance, until she learns that he has been the victim of some form of childhood trauma. Visiting two of his friends who live a monastic life beside a beautiful lake, she begins to piece together a series of clues that lead her to suspect his experience may have had something to do with a bizarre religious cult. . . .
With its echoes of the infamous, real-life Aum Shinrikyo cult (the group that released poison gas in the Tokyo subway system), The Lake unfolds as the most powerful novel Banana Yoshimoto has written. And as the two young lovers overcome their troubled past to discover hope in the beautiful solitude of the lake in the country- side, it's also one of her most moving.
---
Follow the rest of the hop!
Check out the days that have gone live already below:
2 – Last book you read
3 – Currently reading
---
Thanks for reading!
Did any of these books catch your interest? I'd love to hear if you added any to your TBR list! And what book under 200 pages would you recommend? Let us know in the comments below.