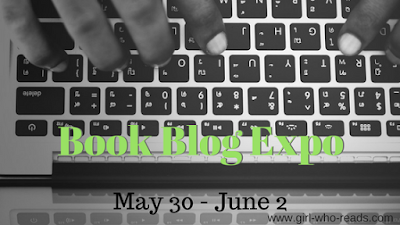 The Book Blog Expo, hosted by the lovely Donna of Girl Who Reads, has come to an end. In this post I will be wrapping things up and announcing the $25 Amazon Gift Card giveaway winner.
Book Blog Expo Day 5: Wrap-Up & Giveaway Winner
I can't believe this event has already come to an end. Thank you again to Donna for hosting! What a fun event! I already cannot wait for next year and I can't wait to see this event grow!
I'm so happy that I was able to participate in one of the two Twitter chats. I always enjoy those so much. And I really appreciate the conversations we've all had in the comments sections both here and on other participants blogs.
Just to recap, the following is what I completed this week for the event. If you missed any of these posts, feel free to give them a read:
Giveaway Winner
The winner of the $25 Amazon Gift Card is….
LAUREN BECKER
Congratulations, Lauren!
Thanks for reading!
And thank you all for reading my blog posts and helping events like this be so successful!
SaveSaveSaveSave