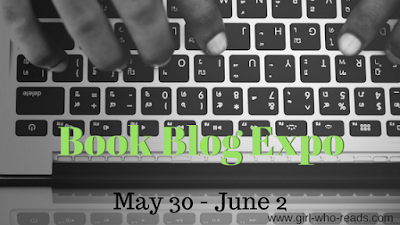 Today is day four of the Book Blog Expo, hosted by the lovely Donna of Girl Who Reads. To learn more about this event, click here!
Today's topic is Blogging Advice.
Book Blog Expo Day 4: Blogging Advice
When I first read this prompt, one thing came to mind immediately.
I have only been blogging for a little over a year and six months. Throughout that time, I have had many ups and downs with my own personal blog. I've made changes and tweaked my processes to better fit with my lifestyle.
If I could to give just ONE piece of advice to bloggers, it would be simply to KEEP IT FUN.
Once anything you are doing starts to feel too stressful, take a break and then regroup to figure out if you can find a way alleviate the stress, or if you just need to drop it.
For example, when I first started, I was stressing myself out over hitting each weekly meme on time. Occasionally, I would sit down for a whole Saturday morning and write out my responses for the next two-three months. Eventually I realized that this really wasn't worth the stress to me. I took a little break, then decided that I do like weekly memes, but that for me personally, only posting the prompts I really care about works best.
Thanks for reading!
What is one piece of advice that you would like to give fellow bloggers?