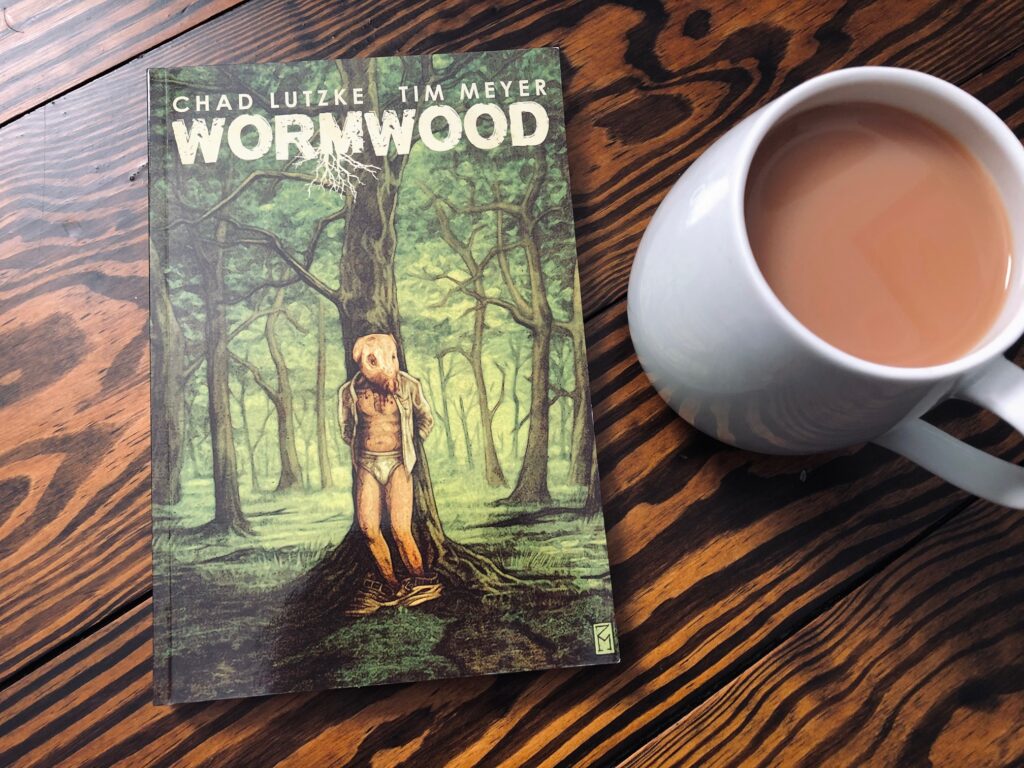 Wormwood by Chad Lutzke & Tim Meyer is a coming of age tale filled with your usual dose of teenage angst, but also some brutal revenge.
This was such a twisted ride! This story made me queasy, and of course, I mean that as a compliment.
Let's dive in!
My Thoughts on Wormwood by Chad Lutzke & Tim Meyer
I got my copy of this book from the November 2020 Night Worms package. I was so excited to see this special copy from Thunderstorm Books, and it was signed! I love Tim Meyers work, but this was my first read from Chad Lutzke!
When the story began, it all seemed pretty innocent. I loved that early on, one of the girls bailed on a trip to the mall to play video games with the boys. I had high hopes that this crew were going to be great friends. And well, you can definitely say they were bonded together…
As the story continued, little things started to pop up here and there that made the read go from happy to uneasy very quickly for me. The first was realizing the age gap between the older girl, Cass, and the younger Baker and Seb. While it was just a couple of years, when you're a teenager, that gap matters.
Next was seeing how blindly the boys bent to Cass's every whim. You could clearly see our main character, Baker, struggling internally. But there was something that kept pushing him to go along with whatever they were pushing him to do.
When both boys began wanting to be more than friends with Cass, I had a feeling this would end very poorly. After one specific scene in the woods, things took a major turn and things spiraled from there… but I definitely couldn't have seen what happens next coming.
When I finished reading, I had to get up and take a lap around my house. Phew.
My Favorite Passages from Wormwood
It all feels like the beginning of something very wrong.
Hellspawn in human flesh. His presence inspires a spike of uneasiness in Baker's gut, a studded worm that slithers through his intestines.
His eyes are wide and bloodshot. He's acting very unlike himself. His behavior reminds Baker of a werewolf under a full moon before the transformation. But the full moon here is vodka.
My Final Thoughts on Wormwood
If you enjoy coming of age tales that are deeply unsettling, then I highly recommend this one to you!
While I did enjoy the read very much, I'm wicked sensitive to tales with any form of cheating in it, and this story had that element. It was light, and wasn't focused on too much, but just be careful there if you're triggered by that.
Snag a copy using my Amazon Affiliate link or inquire at your local indie: